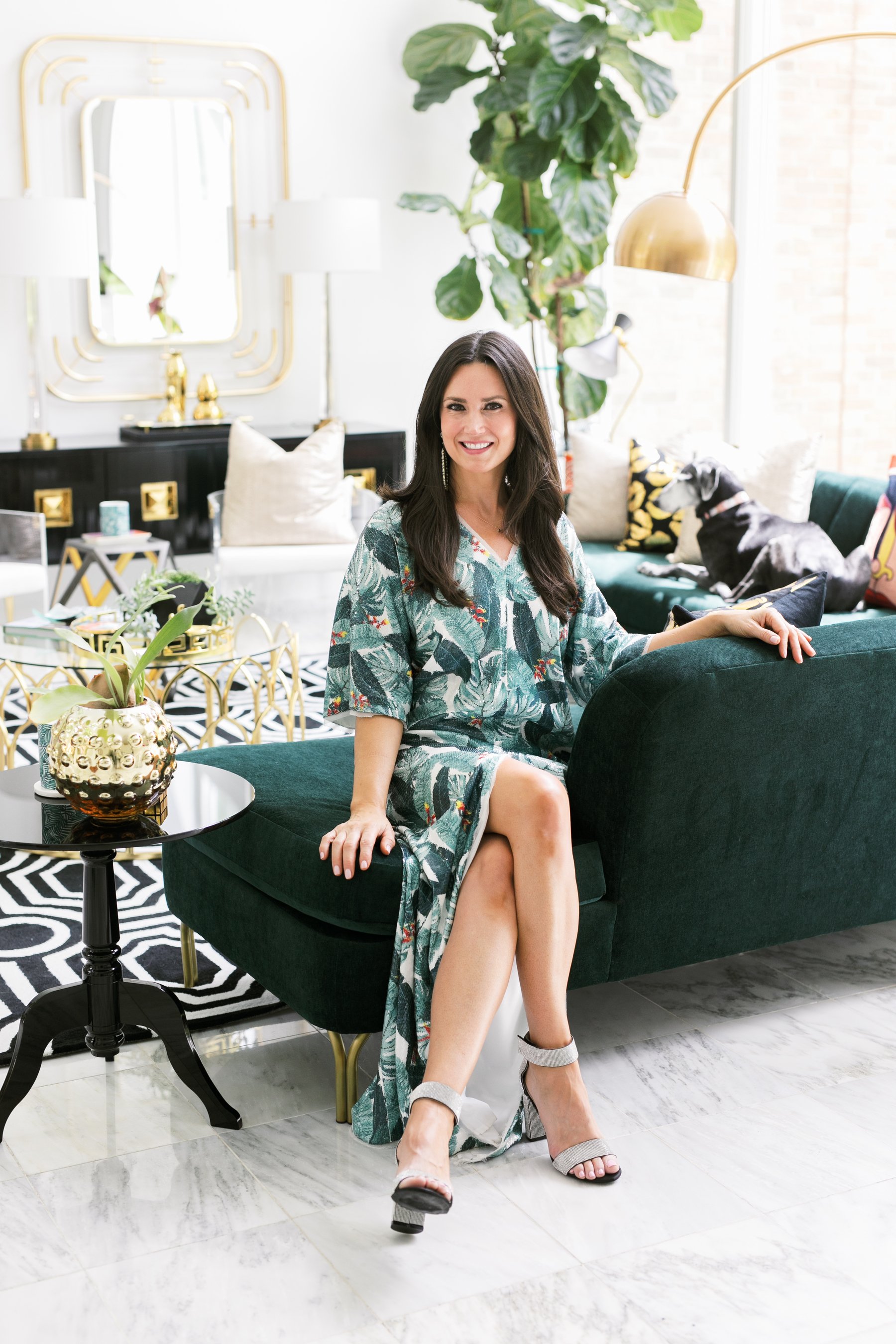 12 Mar

Clearing the Air
Surround Yourself with Green, Living Home Decor
Indoor plants not only improve air quality in your home but also look beautiful as décor. My mom always had a green thumb at our house growing up and I have taken from her tips for growing plants in our own home. Over the years I have definitely had many house plants that have not made it; have learned from my mistakes and learned which ones I really like and can take care of easily. Below are some plants in our home now that are also my favorites. I added watering tips for each but every plant and home is different, so adjust to your plants preference.  Also, included are Glam Planters that will add to your Decor in your home and also make your Plants Happy!
Xoxoxo
D
Research Shows Plants
Make People Healthier & Happier!
5 Ways Plants Improve our Health:
Helps us to Breathe Better / Freshen Air, Eliminate Toxins
Boosts Your Mood & Makes You Happier by Connecting to Nature Indoors
Seeing Plants Makes us Feel More Calm & Relaxed, Lowering Anxiety & Stress
Improves the Healing Process seeing a Plant
Improves Concentration & Productivity
Fiddle Leaf Fig Tree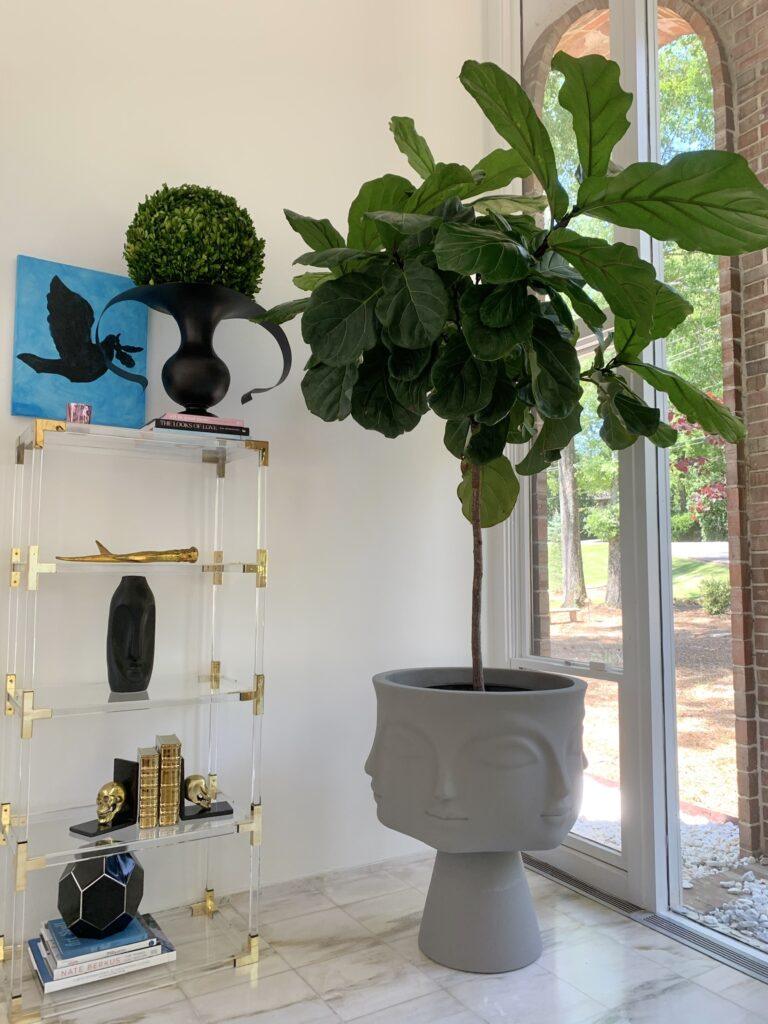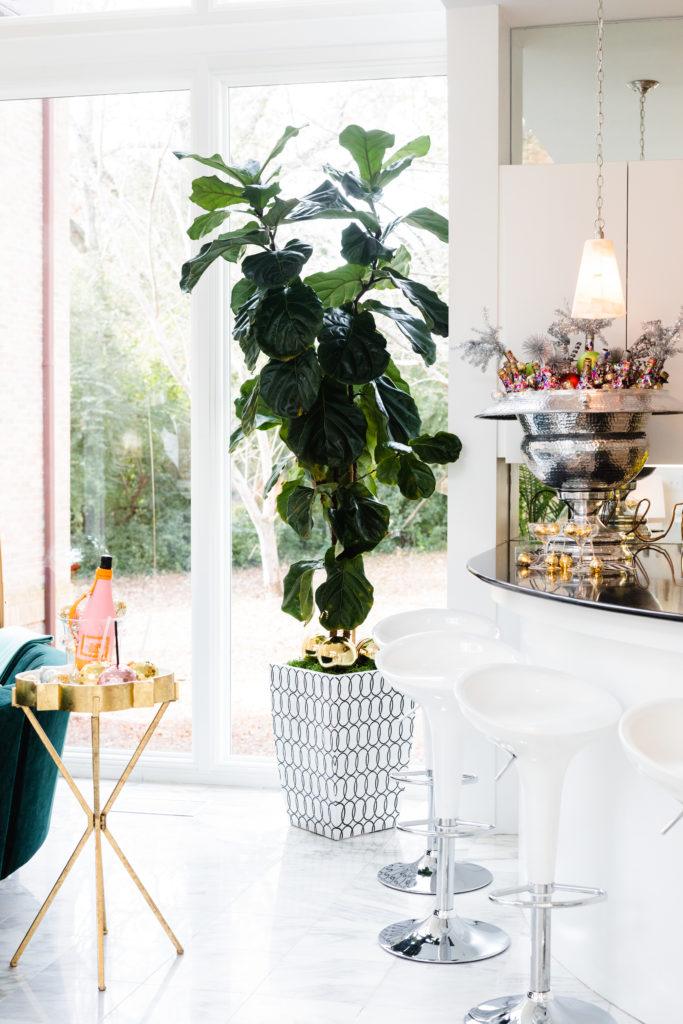 I've had a few fiddlehead figs before that didn't make it due to under or overwatering. I've finally figured out the right amount of water and sun for these beautiful plants. Since our home is full of windows, I decided to put 4 in our home and recently added 3 more! One has grown tremendously here at our house and the others are taking off. I water these based on the size. The smaller ones I water about 1 cup of water a week. The larger ones, I water about a full pitcher of water, but I break it up in 3 parts over a day or even a day and a half to prevent the soil from sitting in water and the tree is able to absorb the water at a slower pace. I rotate the trees about a ¼ turn monthly so that the tree can grow evenly.
Neon Pothos or Devil's Ivy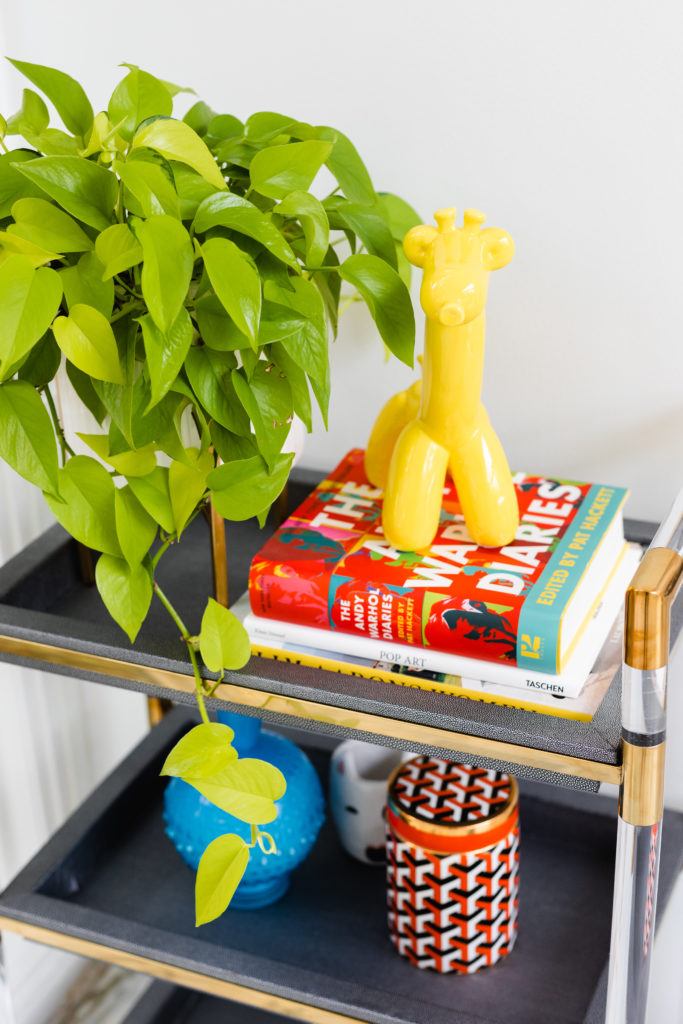 I love the vibrant, lime green color of this plant. It is super easy to care for and is known for being one of the easiest indoor plants to grow. It can live in a light or dark area of your home and if you forget to water it every once in a while, it will still survive. This plant has vine-like growth and makes any spot in the house airy and light.  I water mine once a week, about ½ a cup. When leaves turn brown, prune those off and if the vine has grown too much for your liking, trim it back with no issues.
Bird's Nest Fern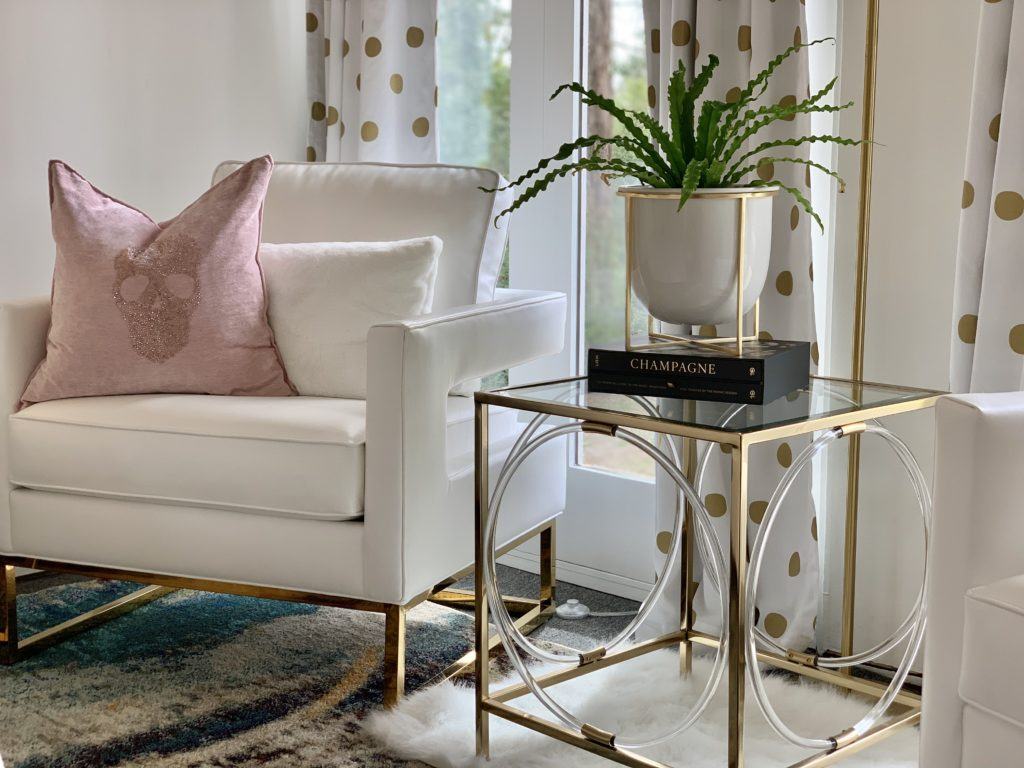 This unique fern has rippled edges and gives a lot of texture and color to a room. It is easy to care for also and I water it once a week about ½ cup of water. I trim dead leaves off as they turn brown.
Staghorn Fern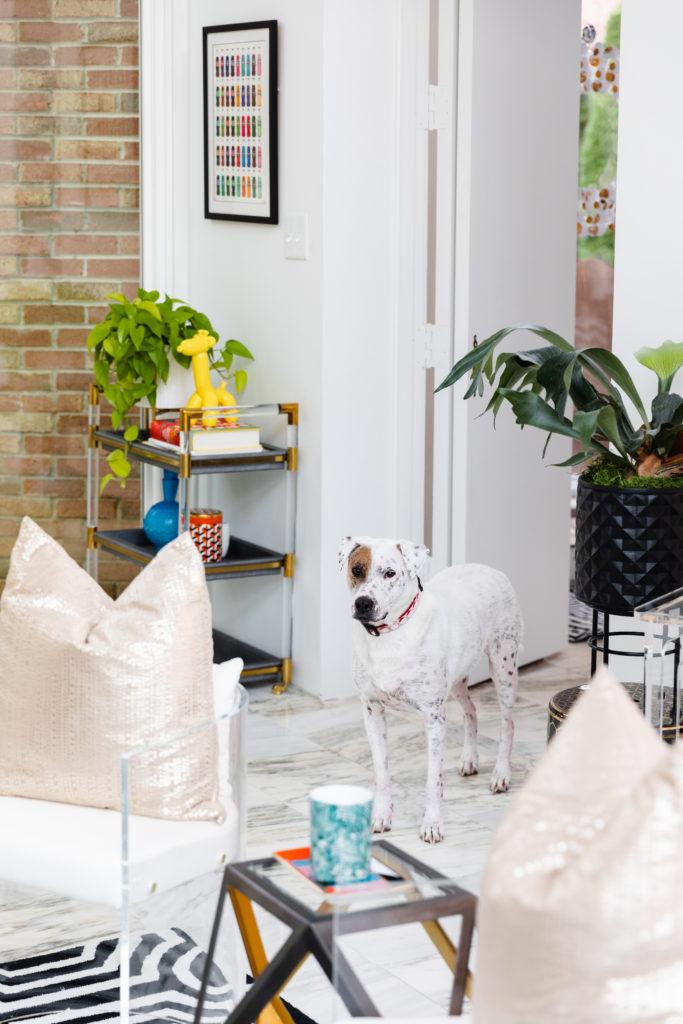 I love the interesting and unique shape and texture of the Staghorn Fern and have been one of my favorites. I have had to learn many times from my mistakes with this plant but think I have finally figured out how to keep them happy with the right amount of light and water.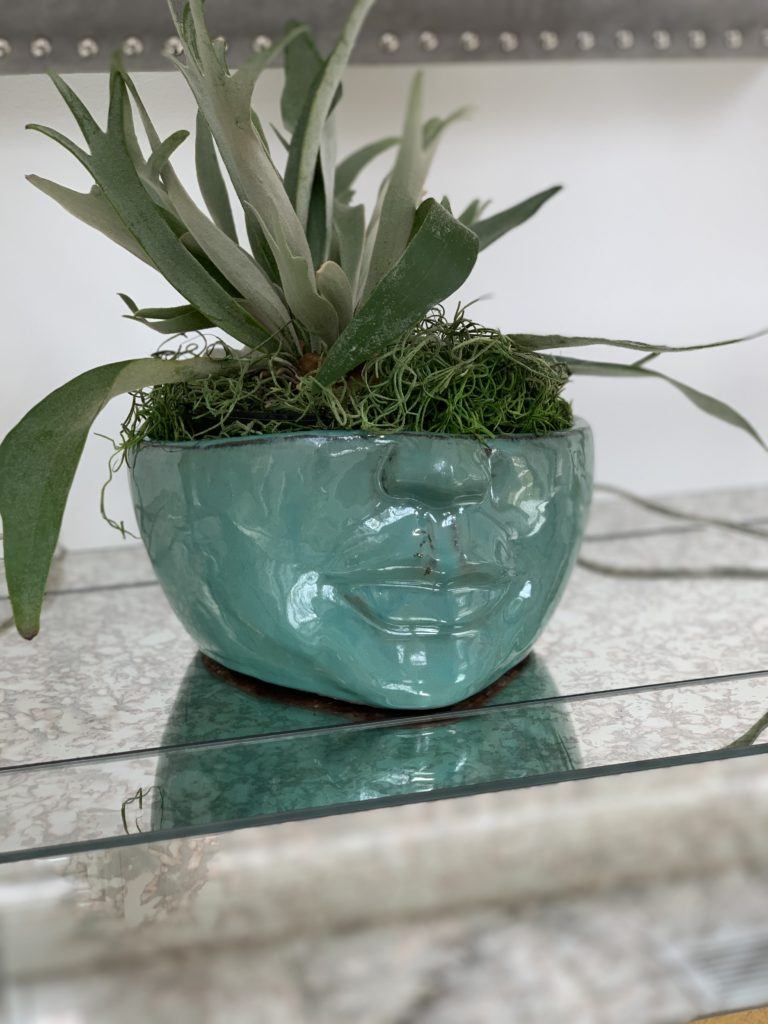 It seems to like very little water and less direct light. I water these once a week with about ¼ cup or less. Misting is also a good option to water these.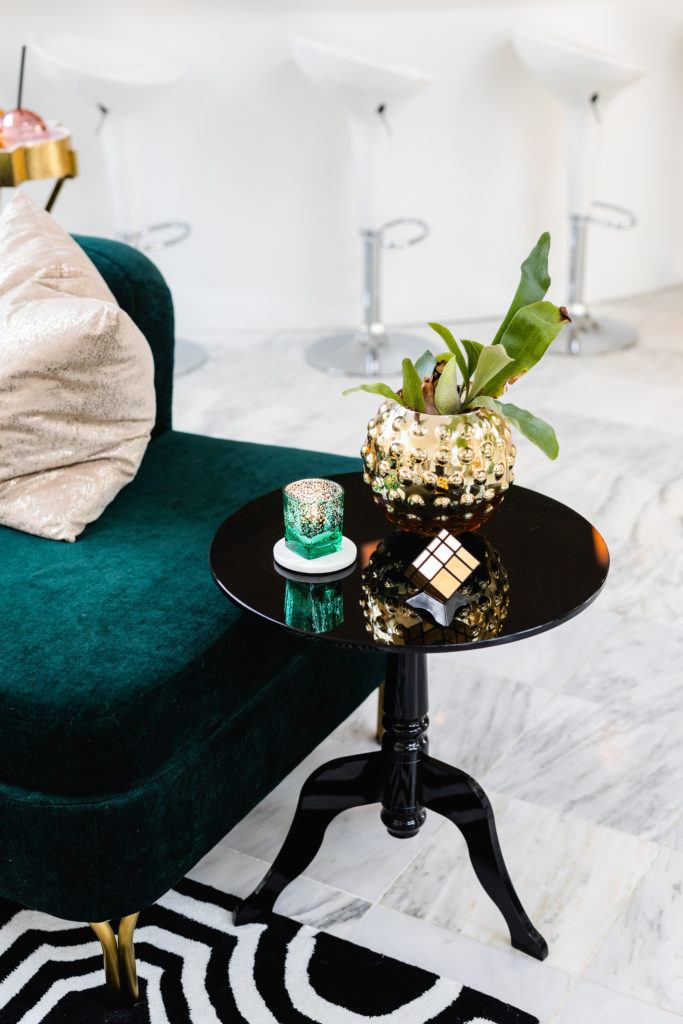 Mother-in-law's Tongue or Snake Plant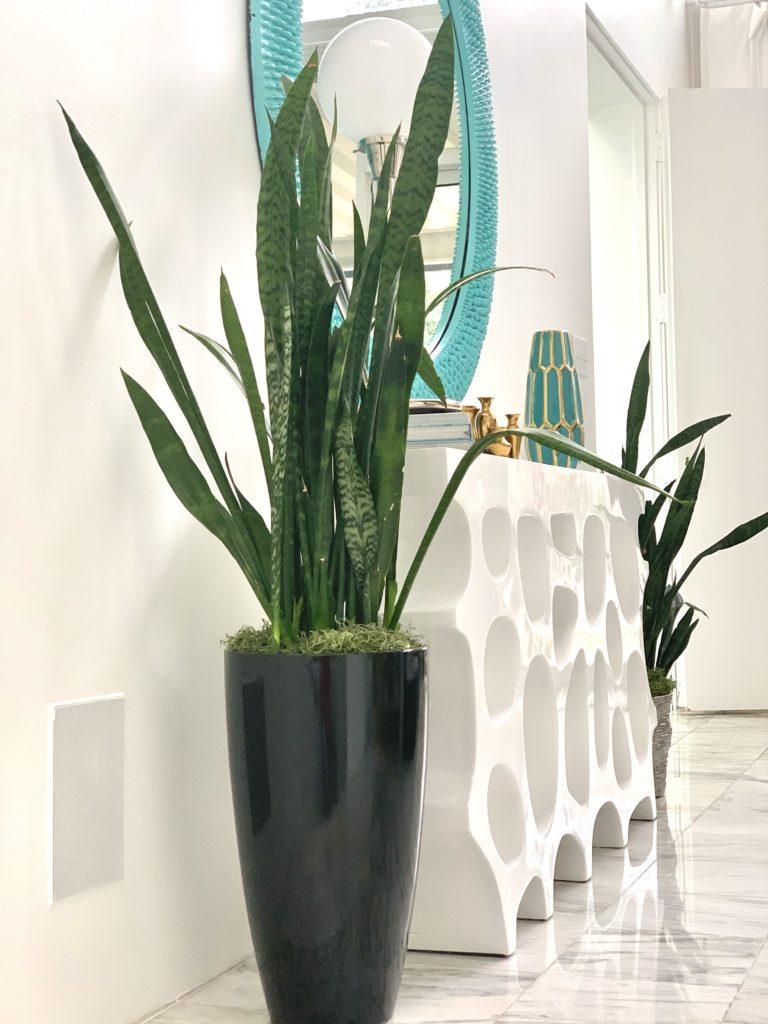 The vertical sword-like growth of this plant brings a striking look to any corner of a room. It is part of the succulent family also and means low maintenance! It can tolerate darker spots indoors, however, it will thrive and grow with light. I water these weekly, but with very little water…maybe ¼ cup and these plants are fairly large.
Dracaena Limelight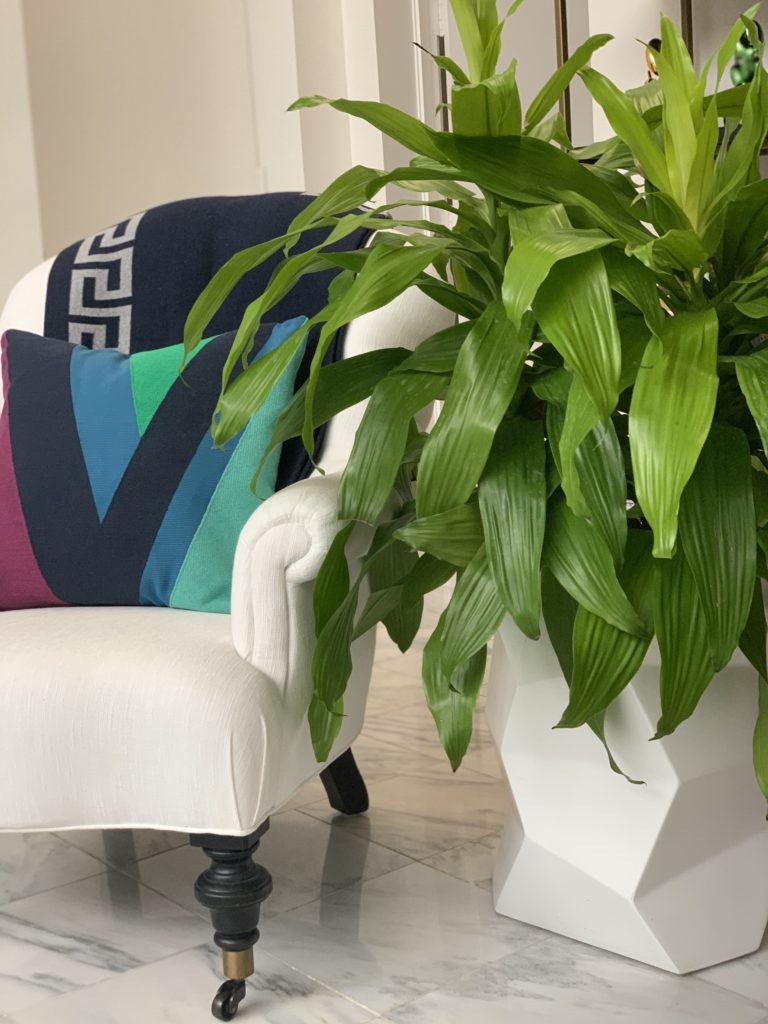 This is a drought tolerant plant so if you forget to water this plant, it shouldn't be a problem. It is part of the cactus and succulent family and is very green with glossy leaves.  This is a great plant that gives you a bright, beautiful lime-green color with dramatic leaves. It is very low-maintenance and just needs a few leaves trimmed off as some do brown. I water this plant once a week with about ½ to 1 cup depending on the size of each one.
Red Leaf Abyssinian Banana Tree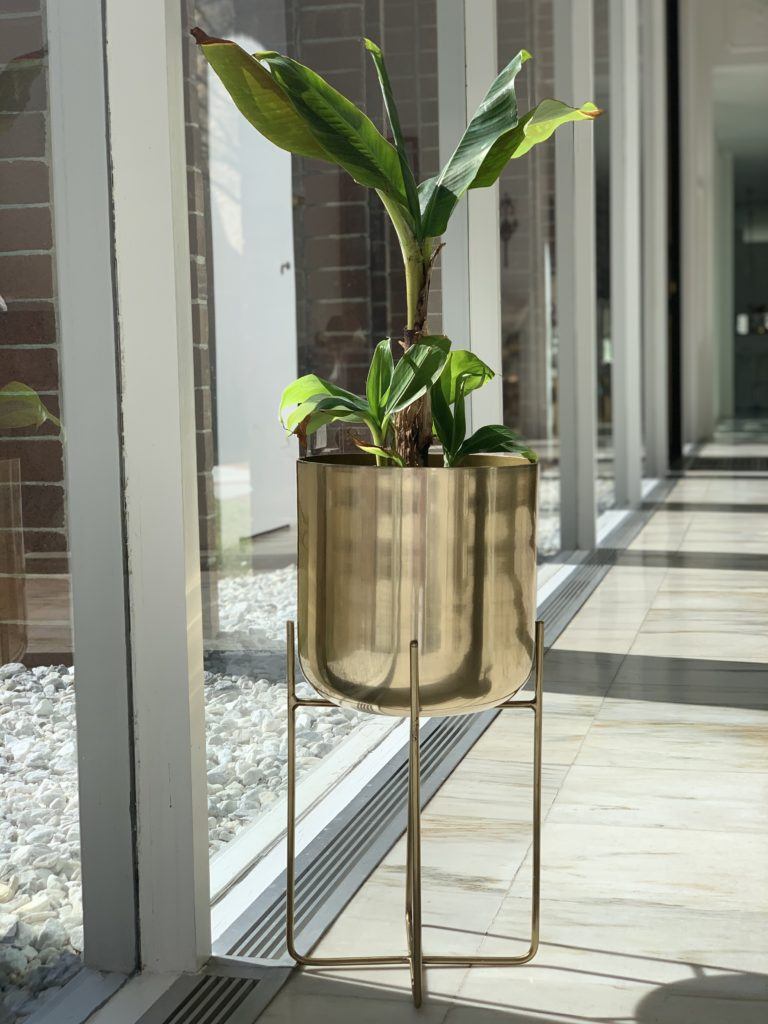 I wanted to add Banana plants in our home because it reminds me of a "Palm Springs"-like home. I love the Banana Leaf print and have banana leaf wallpaper in our powder bathroom and also banana leaf print accent pillows on our outdoor furniture. The Red Leaf Abyssinian Tree plants are more ornamental and have a beautiful tropical leaf. When leaves turn brown, I trim the dead off.  I water these once a week with about 1 cup of water in the winter and more in the summer.
Majesty Palm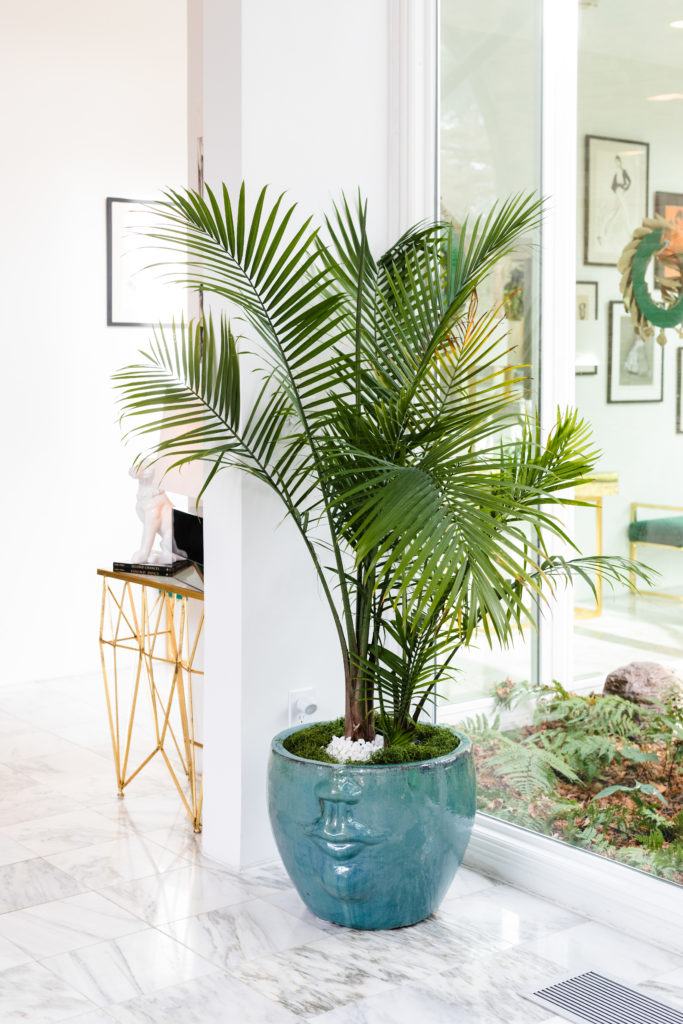 I had this Majesty palm plant for awhile and loved its delicate fronds and the textured, tropical look it gave to our home. However, it eventually started to decline during the winter. It is said to be an easy-care plant but it does need humidity and lots of moisture.  Our home may not be the best for this plant in the winter with our large windows and with the colder, drier air that comes along with that and might be best to have it in the summer when it is much warmer and higher humidity.
Air Purifying Plants
Many of the plants listed above are known for being great for purifying the air indoors. Air Purifying plants are great to cleanse the air in your home of chemicals: formaldehyde, trichloroethene, toluene, xylene and benzene.
Other great air purifying plants to look for:
Weeping Fig Tree
Spider Plant
Rubber Plant
Wax Begonia
Bamboo Palm
Boston Fern
English Ivy
Peace Lily
Aloe Vera
Glam Planters to Give Your Plants Style:
West Elm has beautiful planters to choose from.  Here are a few below.
Spun Metal Standing Planter, Brass. Offered in 3 sizes.
& the one shown above in our house is size LARGE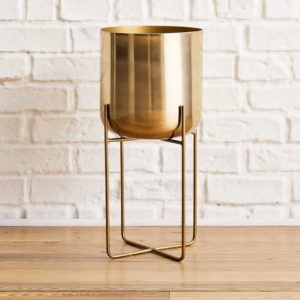 Eden Cross Base Tabletop Planter. Offered in 2 sizes.
Mine is shown above in Medium. Click HERE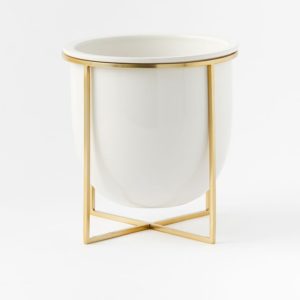 CB2 has this Glam Faux Marble Planter with Gold Metallic Veining.
Palazzo Marbleized Planter. Offered in 2 sizes.
Mine is shown above in Large. Click HERE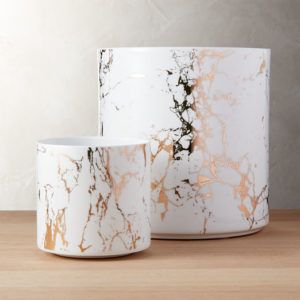 Other Planters Similar to Above from our Home:
The Tall White Faceted Planter shown above in our home is no longer available, but here is one similar…
White Faceted Indoor/Outdoor Planter. Click HERE

The Tall Sleek Black Planter shown above in our home is also no longer available but this one is similar…
Freeport Park Fiberstone Planter. Click HERE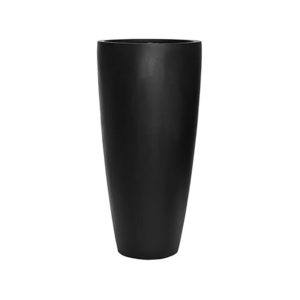 Both of the Turquoise Green Face Planters add an unexpected and fun element to the room.  They were purchased at Southern Homes & Gardens in Montgomery, AL. I was at this store recently and did not see the extra-large planter there, but they still have the smaller 9″ face planter there. Here is the 9″ face planter online from Lotus International.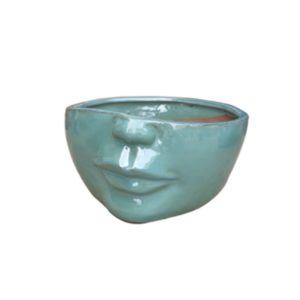 I recently repotted one of my Fiddleleaf Figs in a large cement planter and love it in the Living Room! It has faces on each side of the planter that adds a unique, chic and modern look to the corner of the room.
Click HERE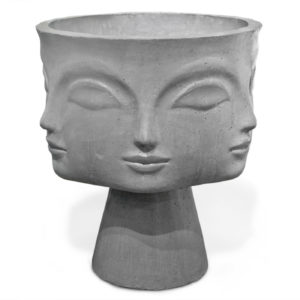 Watering Can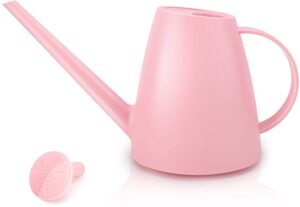 I have a reminder on my calendar on my phone to water my plants on the same day every week.  I eyeball the amount of water I use for each plant from the same water pitcher I have had for many years.  These are not exact measurements below, but approximate based on the size of my plants and the amount of sun they get.
Miracle-Gro Liquid Plant Food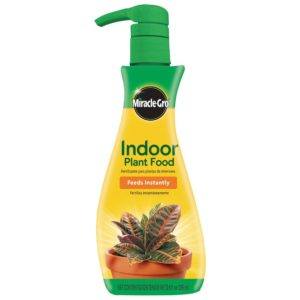 I sometimes forget to "Feed" my Plants, but every week or two, plants need to be fed. This liquid plant food is easy to add to the water before watering plants.
Green Glo Plant Polish

I also take my plants outside about once or twice a year and wash the leaves off and allow them to air dry outside. Then, I take Green Glo shine spray and spray the leaves. I let the shine spray dry and then bring the plants back inside. This shine spray makes such a difference to the appearance of the plants!