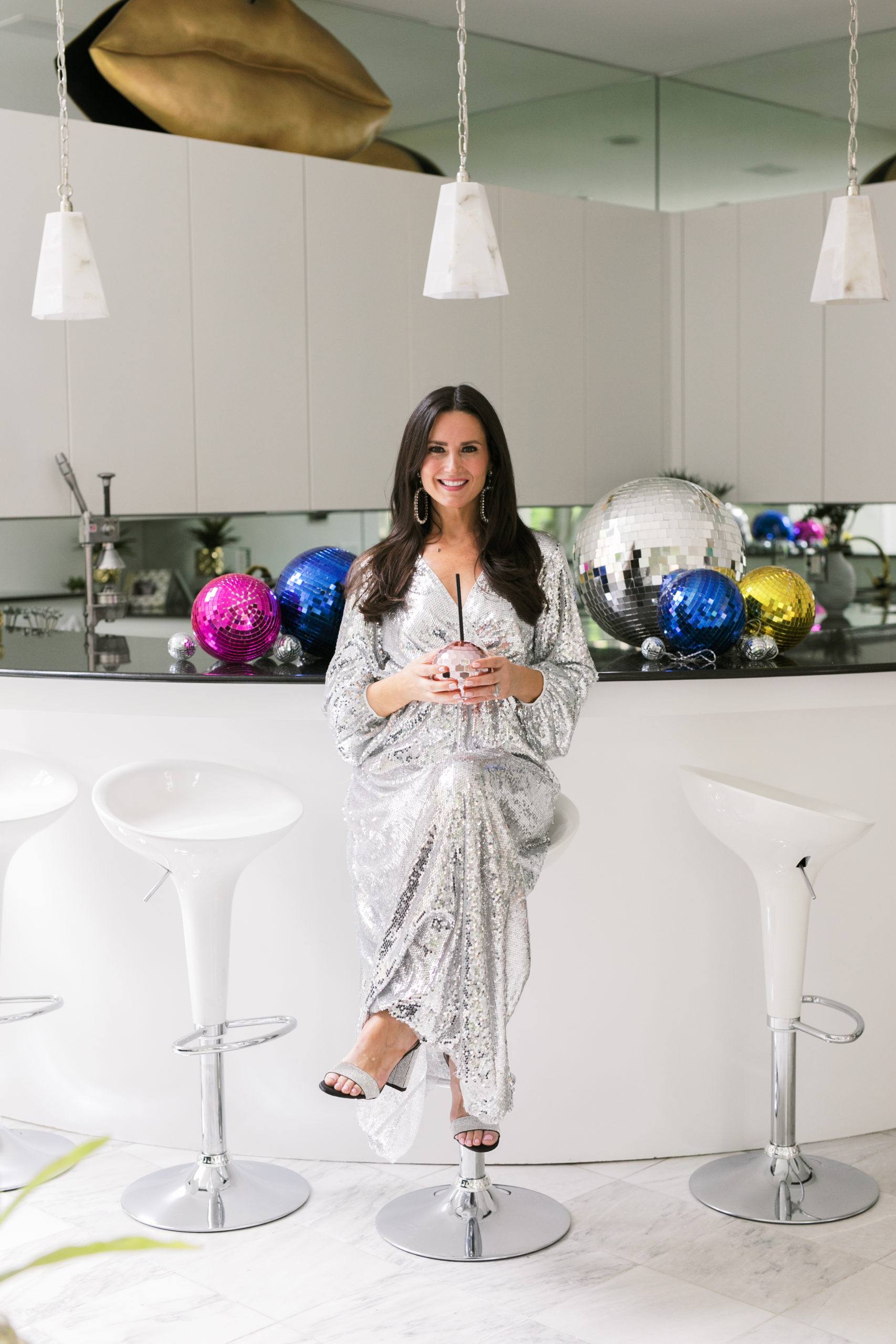 29 Jul

National Lipstick Day
LIPSTICK DAY! 
How many lipsticks do you have at home, in your handbag or in your car? I am not sure how many I have but it is a lot! Lipsticks are so fun to have in many colors…you've gotta have options, right!! If I'm running out for a quick errand or go to the grocery store or even to yoga, I usually don't leave the house without putting on three essential makeup items and one of them is lipstick! Here are some of my favorite lipsticks for National Lipstick Day!
Xoxoxo
D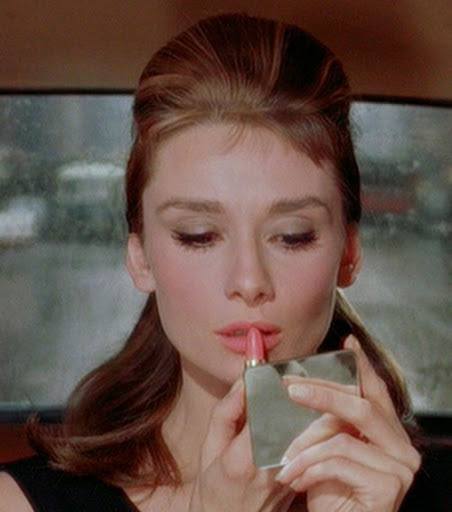 Three iconic people I'll mention in this blog post are: Audrey Hepburn, Elizabeth Taylor and Coco Chanel.
I loved watching the movie, Breakfast at Tiffany's, starring Audrey Hepburn. Audrey Hepburn is one of my favorite actresses and style icons. There is a scene in the movie that showed her putting on a pink lipstick.  I researched to find out what color lipstick she wore. Many links online say this lipstick color was a shade of pink by Revlon called Pink in the Afternoon and it is still sold in stores today!
I have linked the Revlon Pink color HERE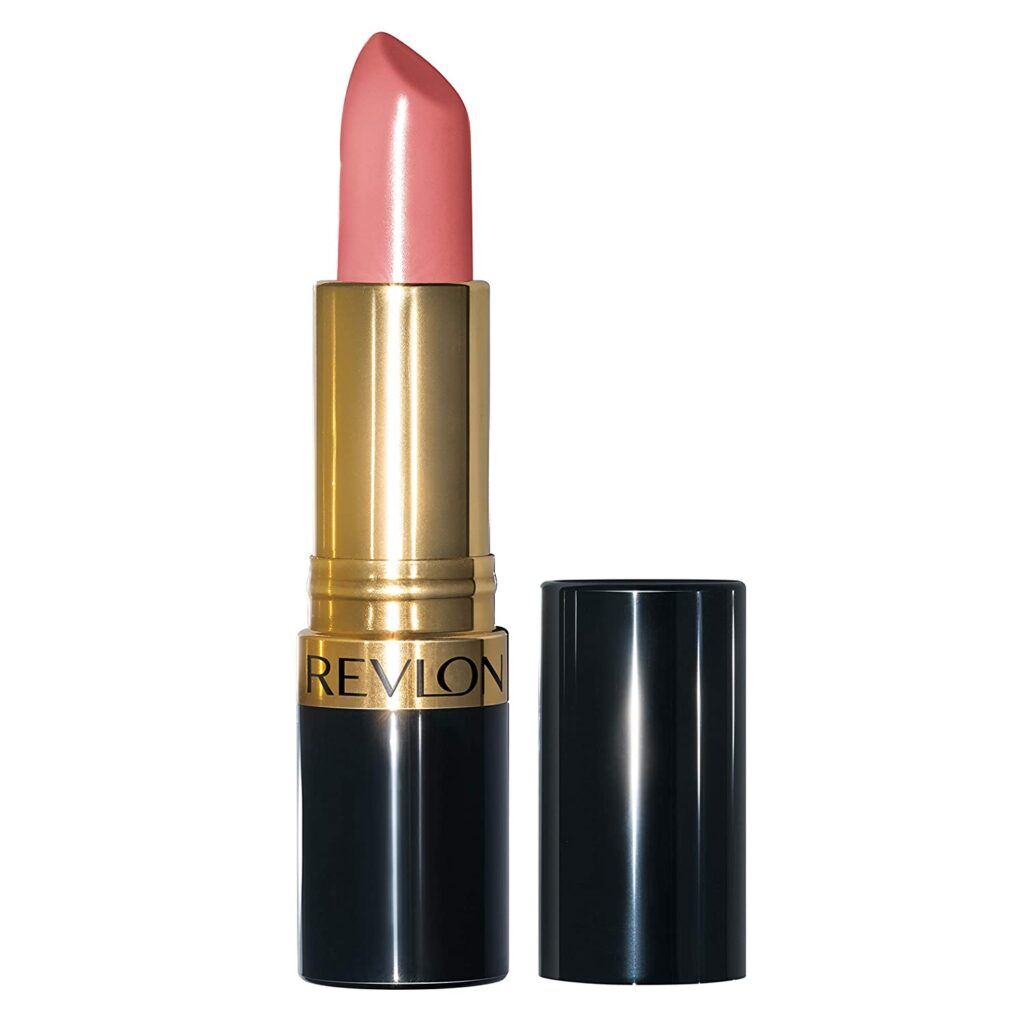 "On a Bad Day, There's Always Lipstick." ~ Audrey Hepburn
And, of course, you need a place for all of these fabulous lipsticks to go!
This adorable small canvas bag is a perfect holder to store lipsticks in your handbag, in your vanity drawer and ready for on-the-go travel! And it gives you the reminder of this style icon's famous words!
Click HERE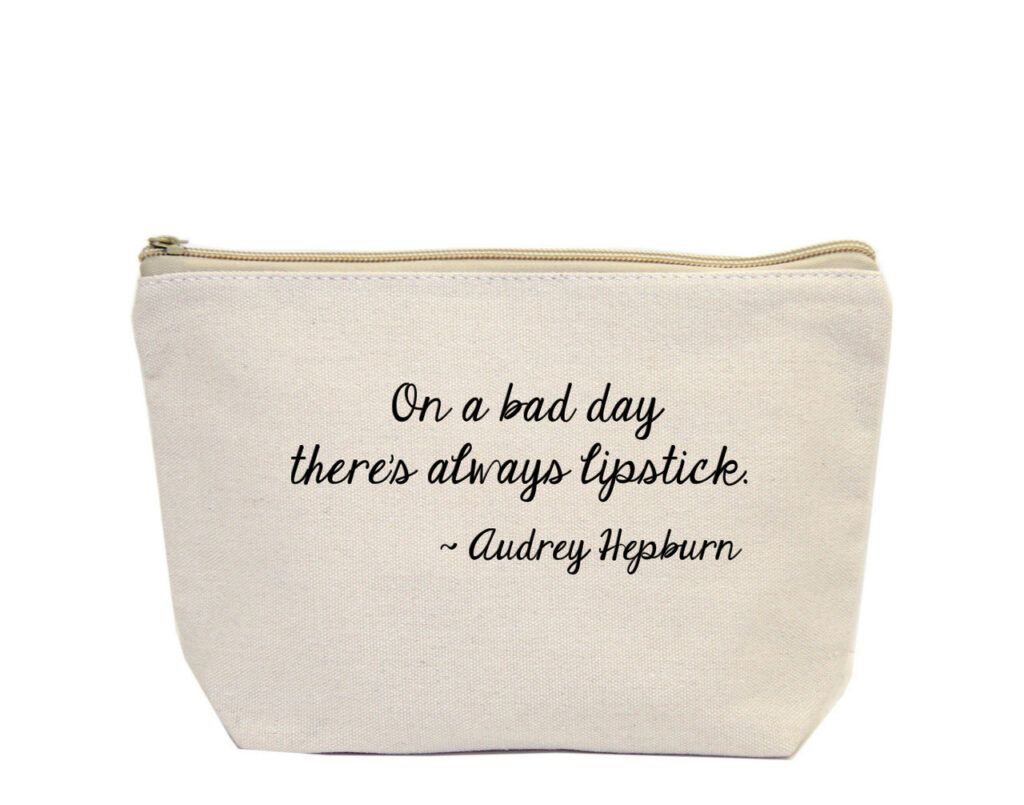 "Pour Yourself a Drink, Put on Some Lipstick and Pull Yourself Together" ~ Elizabeth Taylor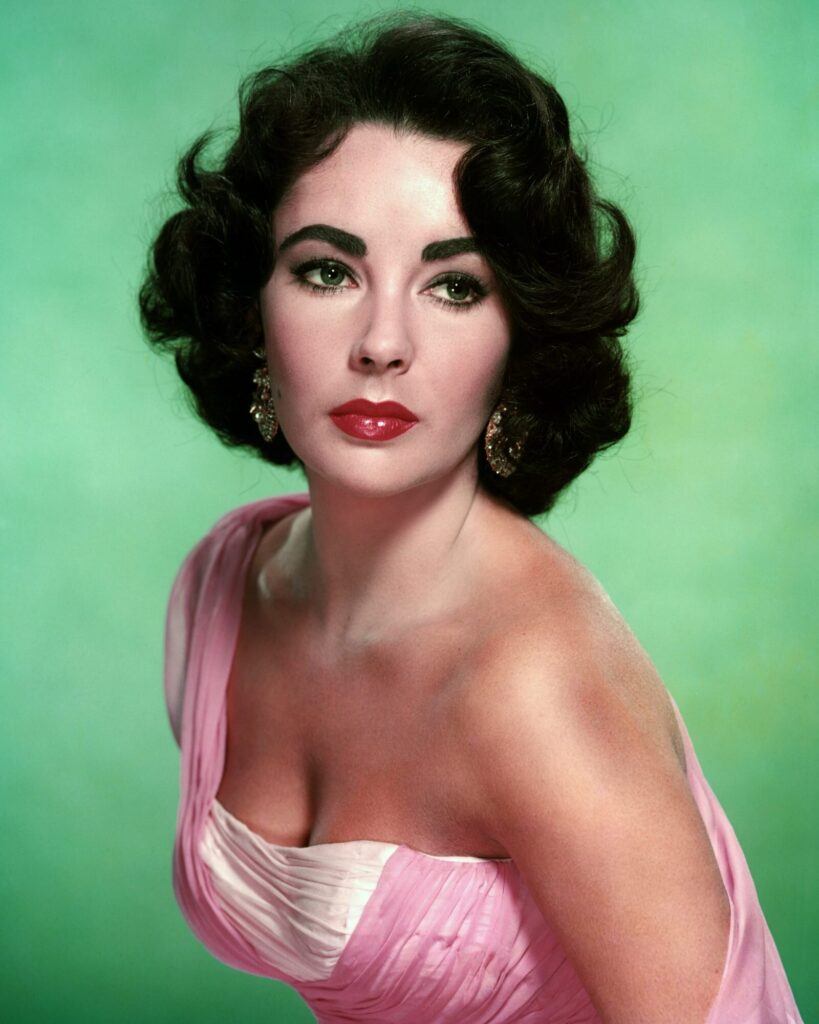 Another fashion and beauty icon I wanted to include is Elizabeth Taylor. She always had the most beautifully done lip and was said to have gone through an entire lipstick tube in one day! I am sure she had hundreds of lipsticks at home to choose from and would have loved to have seen this collection!

Pat McGrath Lipsticks
I have many lipsticks from Pat McGrath and the reason I purchased them is because of the three dimensional gold lips on the lipstick tube. I just fell in love with them immediately! Here are the ones I have at home currently!
Luxe Trance Lipstick Collection in Colors: Realness, Pink Ultraness & Major Red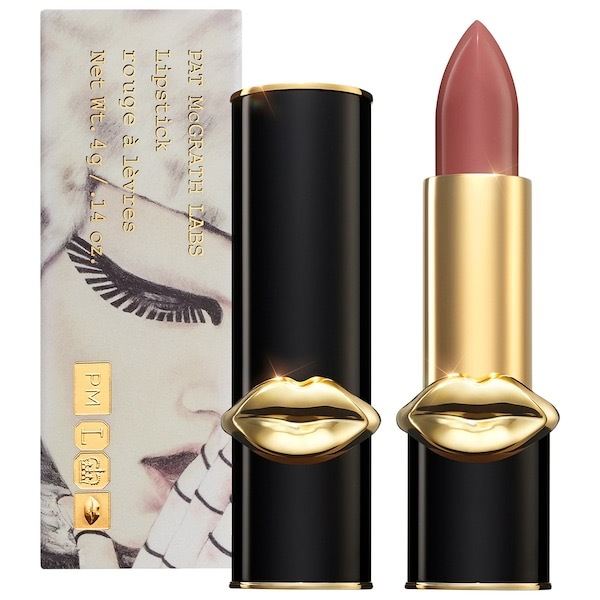 This color, REALNESS, is a light rose nude. Great for everyday wear and a subtle color.
Click HERE
This color, PINK ULTRANESS, is a deep cool magenta. It shows above a little brighter in color than it is on. The description gives it more of what it looks like on your lips: a deep cool magenta.
Click HERE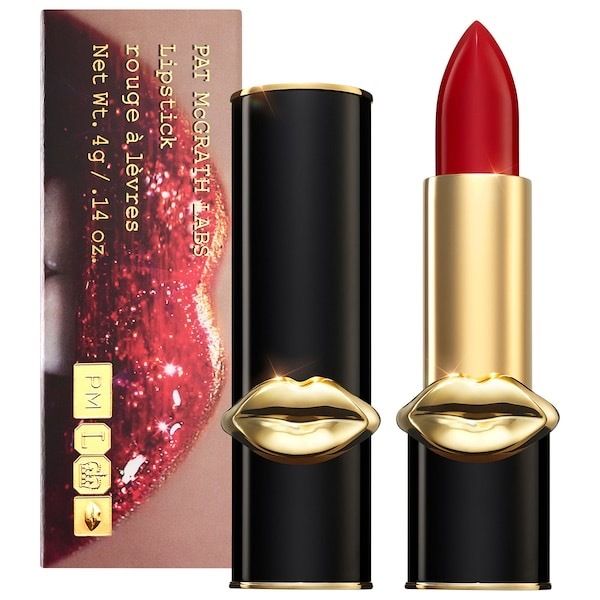 This color, MAJOR RED, is a cool red. It is beautiful on!
Click HERE
Blitz-Trance Lipsticks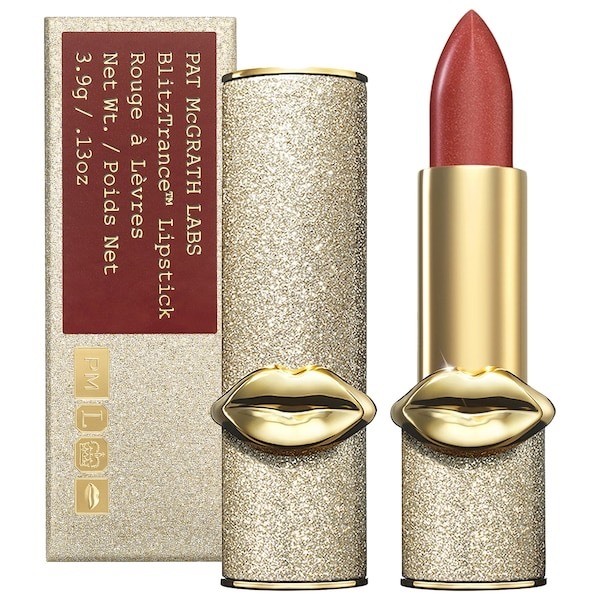 The Blitz Trance Lipsticks are for a more fancy affair or night out. I love the Blitz Trance because it has a glitter-like finish and it gives a little sparkle to your lip! The color I have is called FLESH 3 and is a glitter bronzed rose neutral with golden sparkle!
Click HERE
Lip Fetish Lip Balms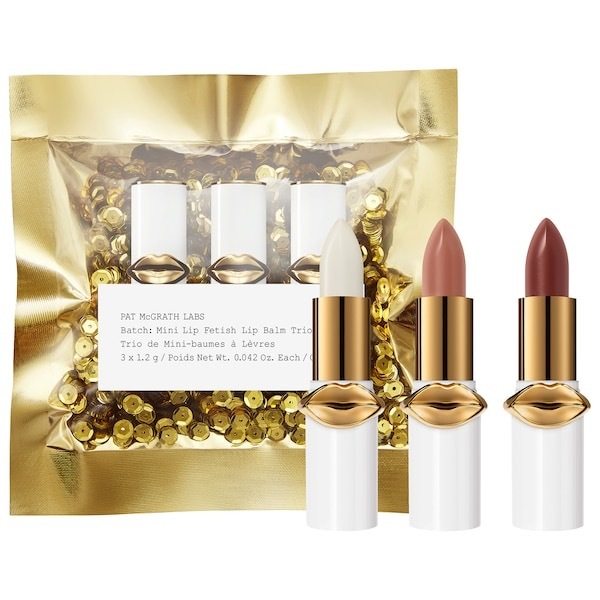 The Lip Fetish Lip Balms are very moisturizing and love each and every one of mine! They have Vitamin E, Shea Butter and shiny polymers in them to keep your lips smooth and luminous! I have the clear one that is wonderful for at bedtime or anytime during the day! I also have a few colors, but love this Mini Lip Fetish Lip Balm Trip Set sold at such a great price of $25!! It comes with colors: CLEAR, BLOW UP & FLESH 3.
Click HERE
LUST: Lip Gloss in Faux Real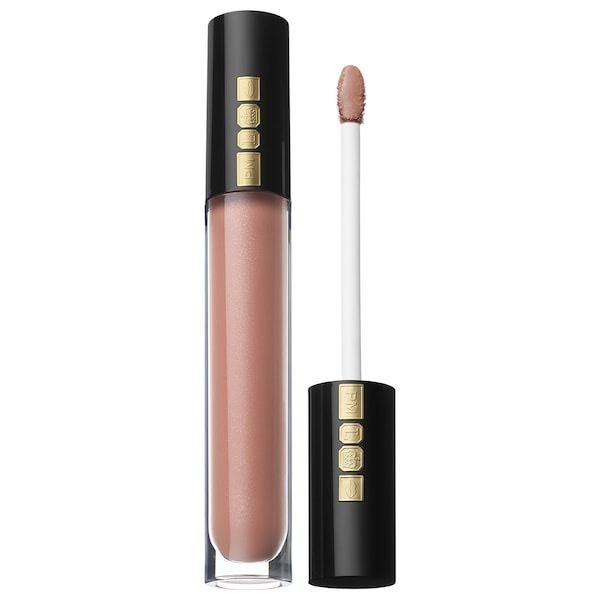 A luxurious gloss for your lips! This ultra-light gloss glides on flawlessly, soothing and smoothing and gives your lips a seductive shine and three-dimensional luster.
FAUX REAL is a deep beige with a pearlescent sheen. It's a great neutral color alone on your lips with a bit of shine and also goes beautifully on top of every lip color.
Click HERE

"If You're Sad, If you are Disappointed in Love, Put on Your Makeup, Give Yourself Some Beauty Care, Put on Lipstick and Attack." ~ Coco Chanel
Coco Chanel is a fashion and beauty icon and famous for her timeless designs.  Whenever I think of her, I think of perfume, pearls and also the perfect red lipstick.
Rouge Allure Luminous Intense Lip Color

This red lipstick is a gorgeous red and is called PASSION.
Click HERE
Rouge Allure Velvet Luminous Matte Lip 
LIMITED EDITON COLOUR No5

This gorgeous red is available as a limited edition right now and is in a limited edition gorgeous red container / tube also. And, of course, this color is named No5.
Click HERE A couple other of favorites for my lips that are very inexpensive and perfect for keeping in the car and for trips…anytime you are on-the-go! And if you lose one, you won't loose sleep over it!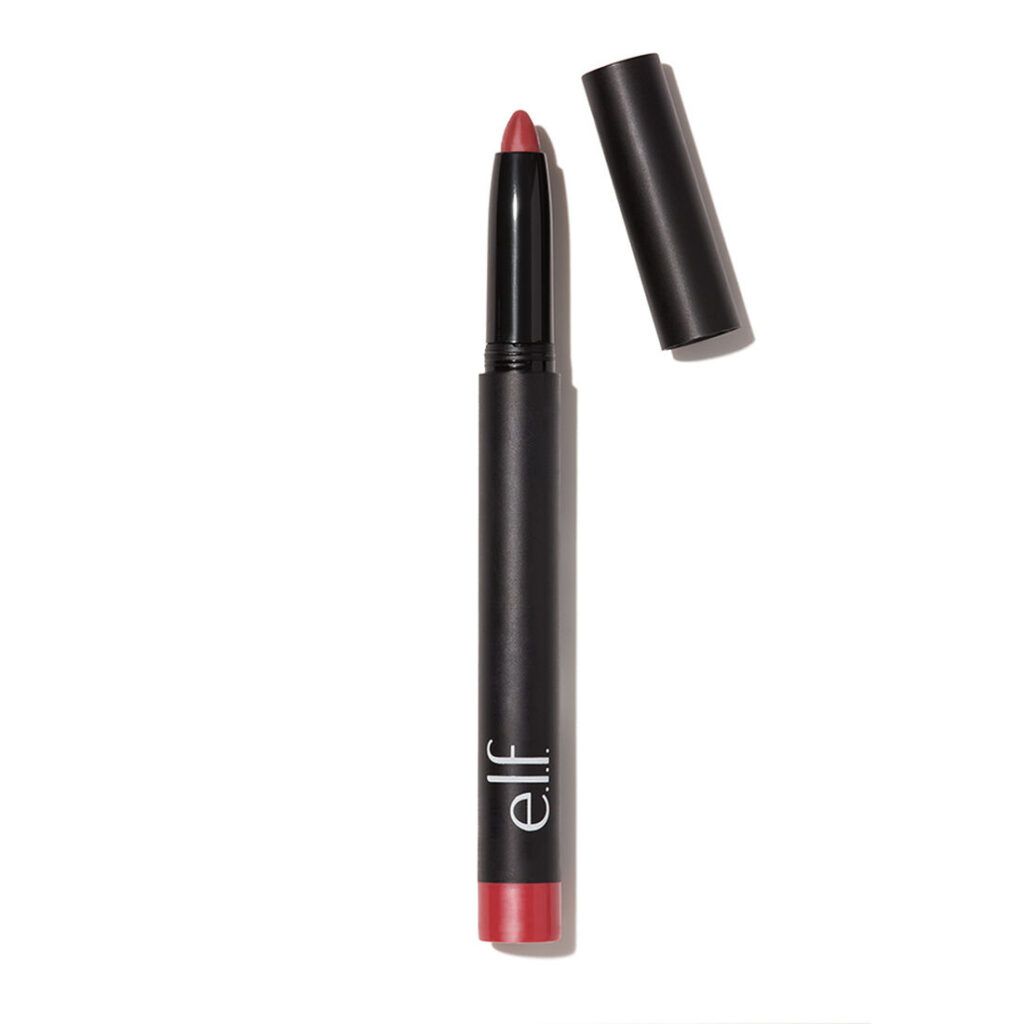 E.L.F. Matte Lip Color in Rich Red
Click HERE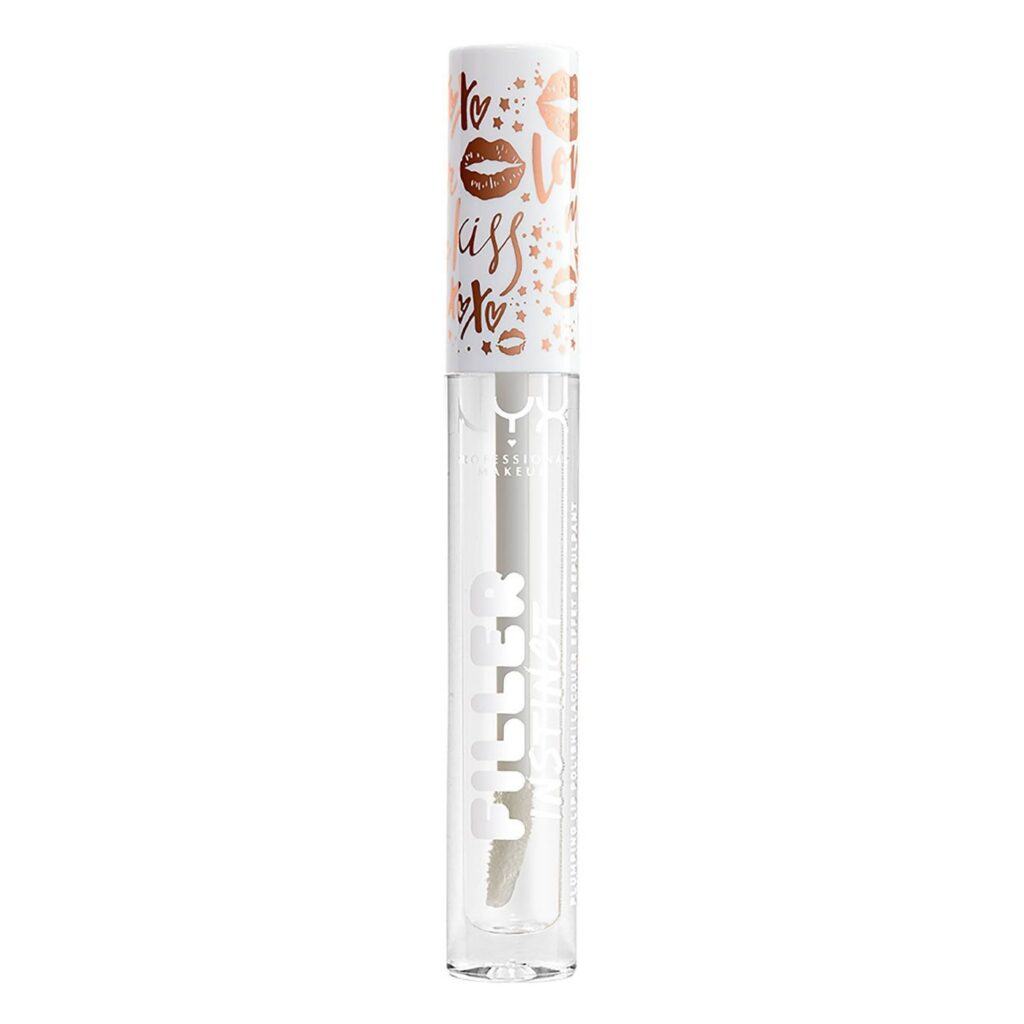 NYX Filler Instinct Lip Plumping Lip Polish in Color BRUNCH DRUNK.
Click HERE