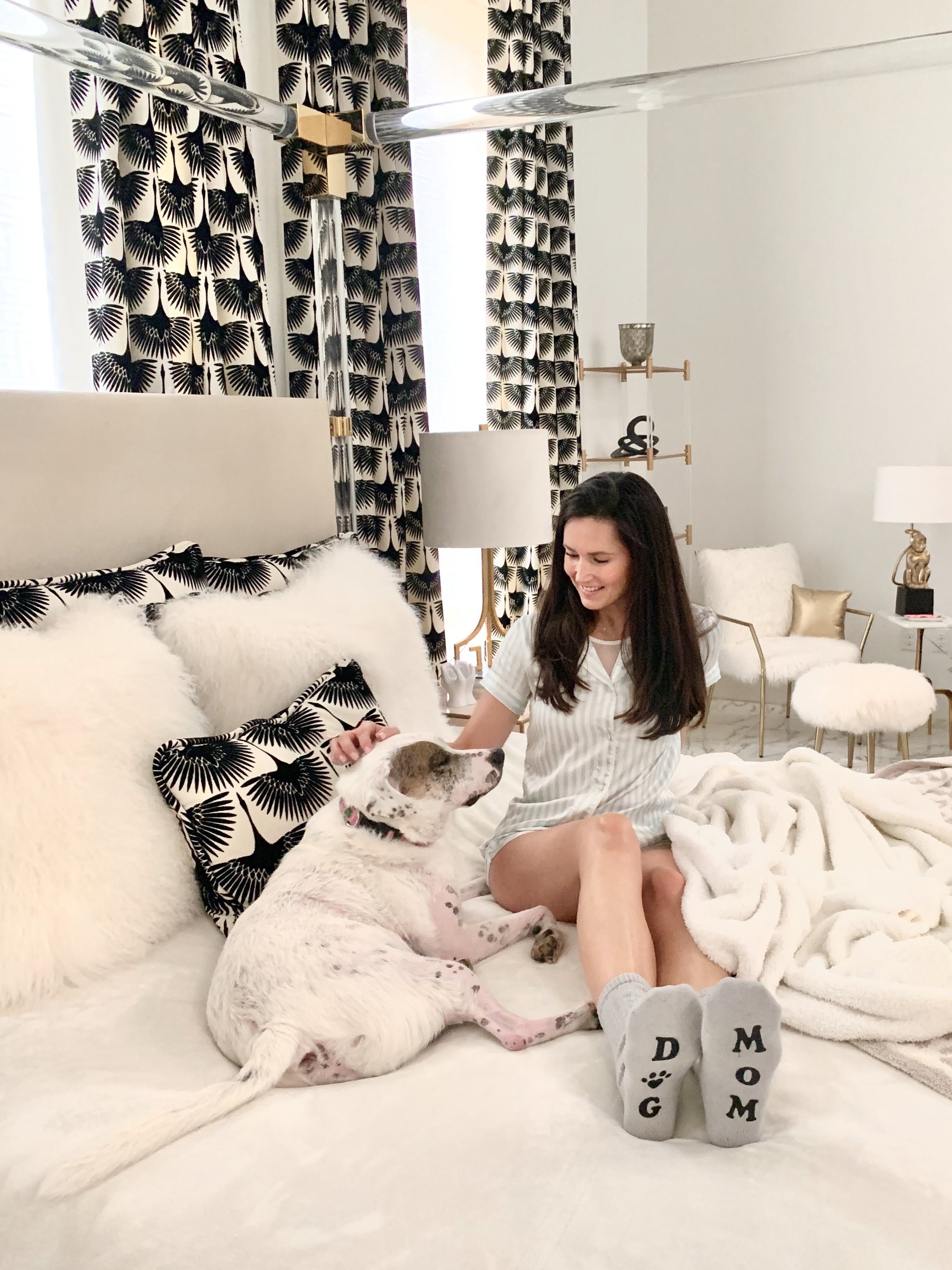 30 Mar

Comfy & Cozy
Create a Relaxing Retreat at Home
Hope you all enjoyed your weekend! We spent most of the weekend being as comfy as we could be.  We slept in, had brunch in bed and watched tv. Our pups were right there along with us, too! They're so happy and getting so used to us being home like this!  Comfort and cozy is key right now as we are spending so much time at home!
Check out a few of my favorite cozy throw blankets and more below!
Xoxoxo
D
I just bought this shorty satin pajama set at Target a couple of weeks ago and they are some of my favorites. Super comfortable, wash well and don't wrinkle!
Click HERE
Barefoot Dreams has super comfy, cozy and soft throw blankets. I have two I am really obsessed with. Click HERE for the white ribbed CozyChic throw.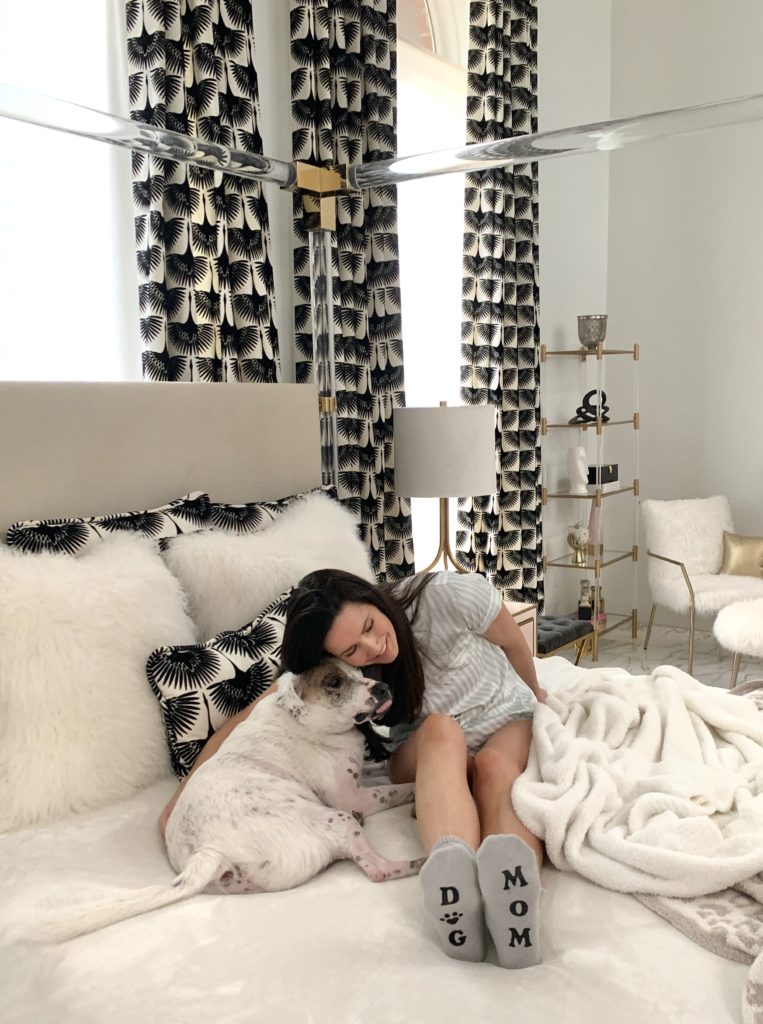 The other Barefoot Dreams throw is a soft leopard print that mixes with most decor in our home called the 'In the Wild' CozyChic Throw.
Click HERE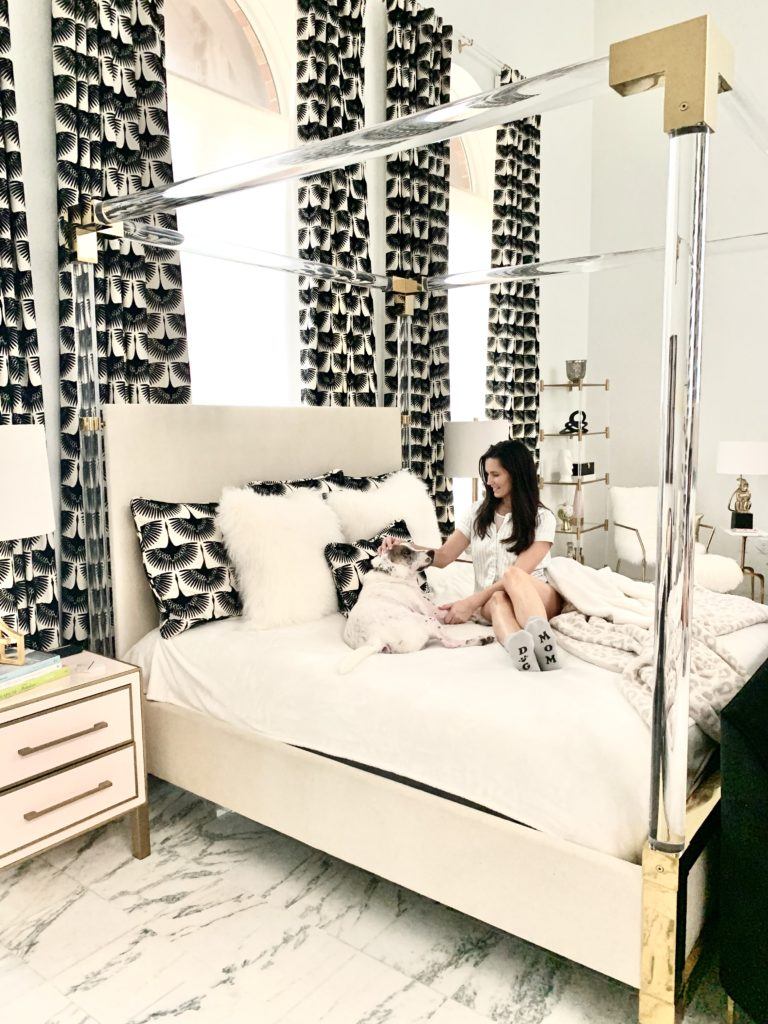 TIME TO RELAX
The 24″ x 24″ Mongolian Pillows from West Elm on the bed add softness and texture to the bed and bedroom. Click HERE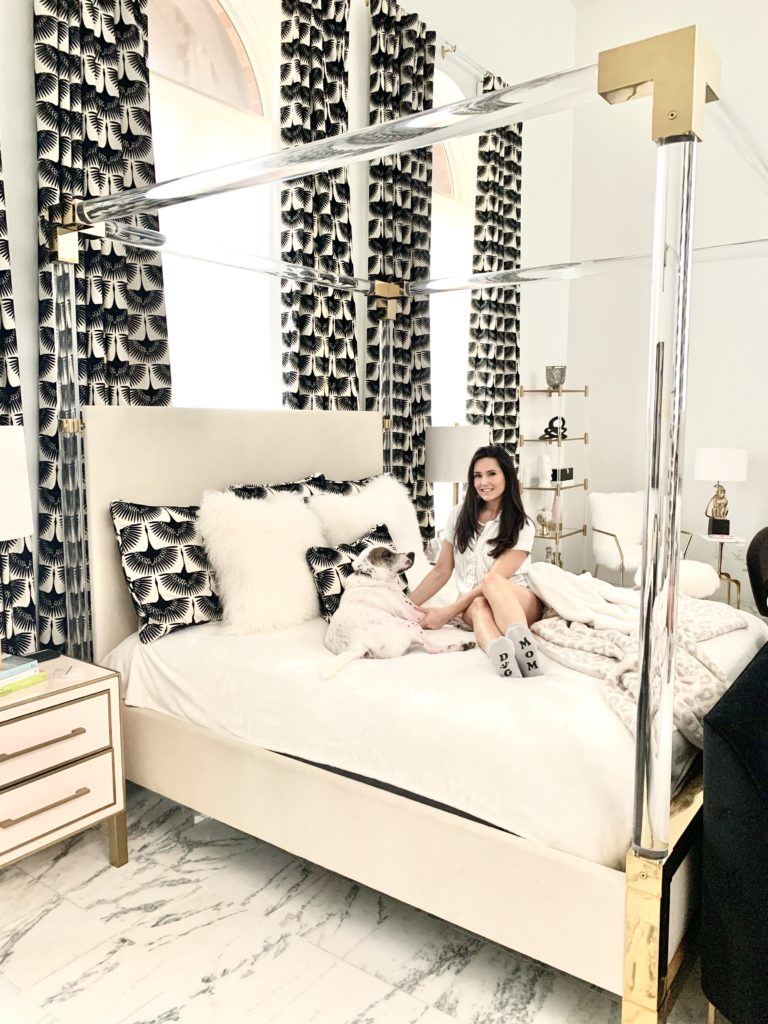 BAREFOOT DREAMS® 
Cozy Chic Ultra Lite High / Low Cardigan is super soft and something you will want to live in while at home!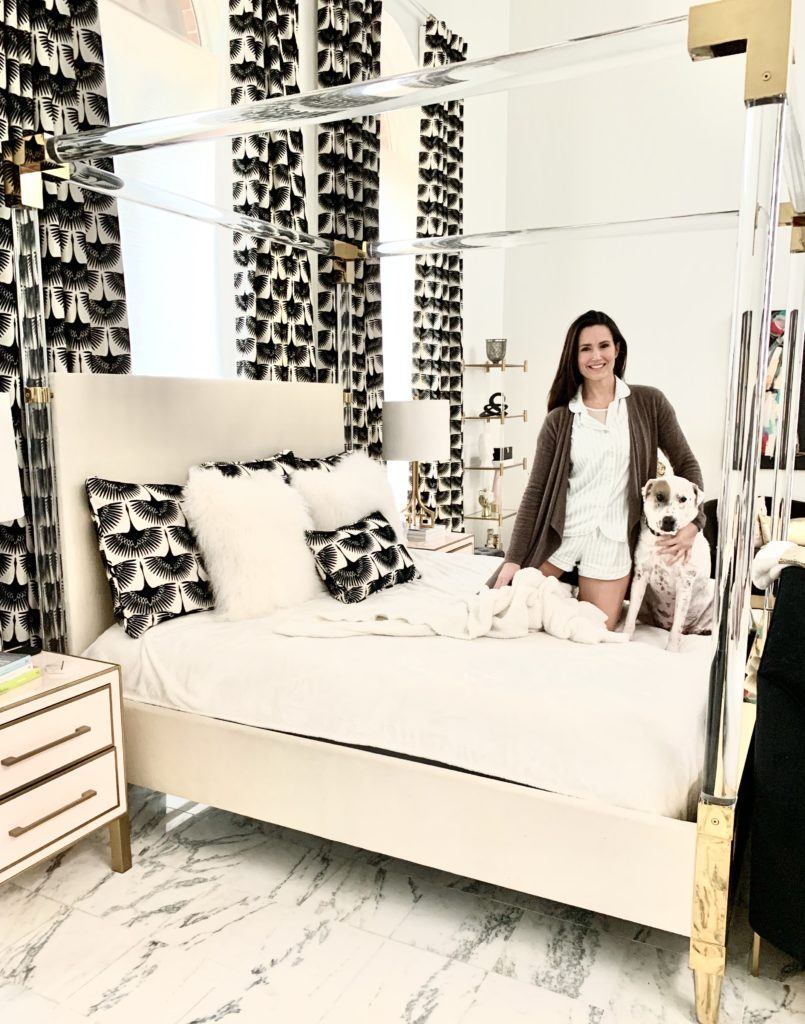 Having fur babies is a joy and I love my pups! I cannot imagine a day without these sweet companion animals. The joy they bring every day is a gift!
Conversational "Dog Mom" socks by PJ Salvage are so fun and super comfy, but sadly no longer available. Click HERE or HERE for similar styles!