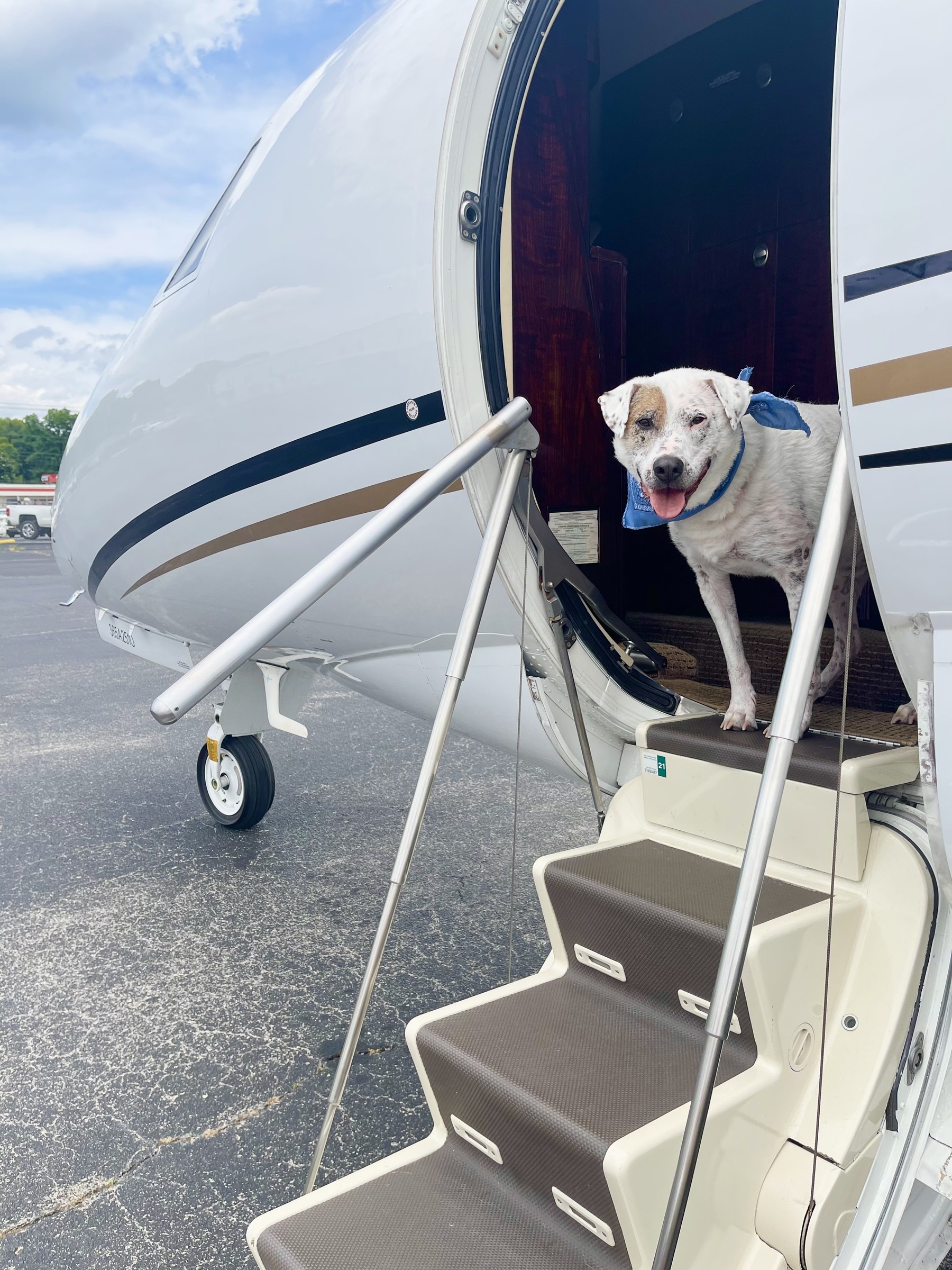 14 Jun

Travel with Your Pup
Flying with Your Furry Friend
I've never flown with my pups before. Flying our dogs has not ever been a necessity. I've always driven them to a destination if we traveled with them. But if we have an opportunity to fly on a private flight, it would be such a luxury to bring along our dog, Trooper, with us. He would be so happy to have that experience to travel with us to another city!
Xoxoxo
D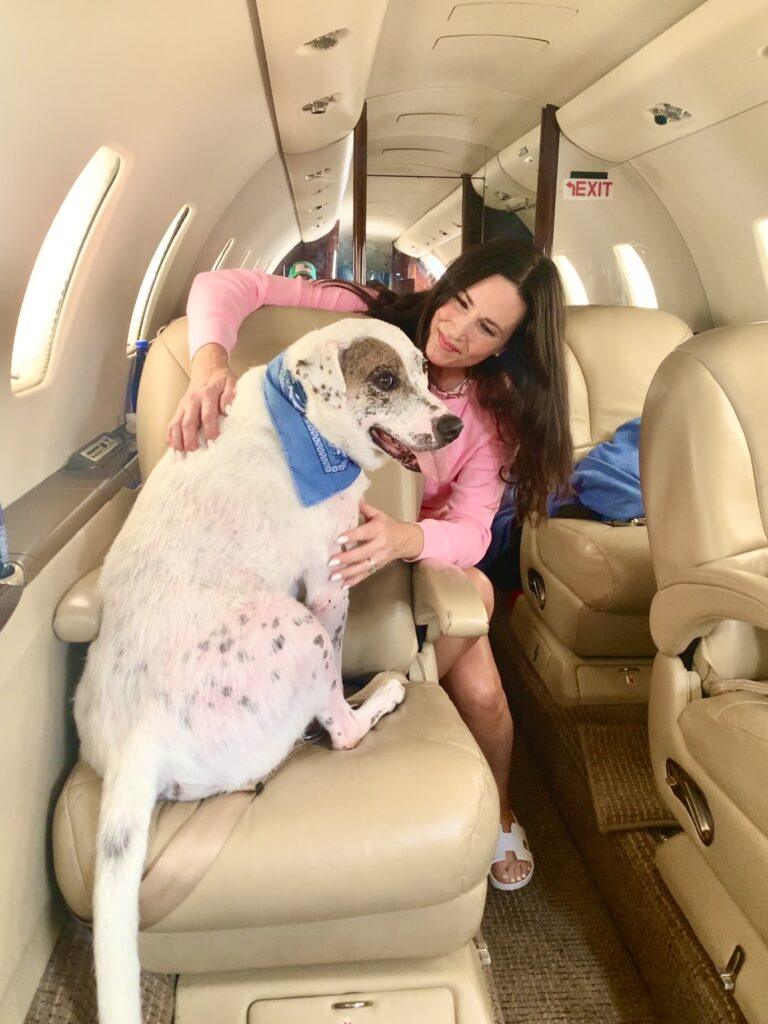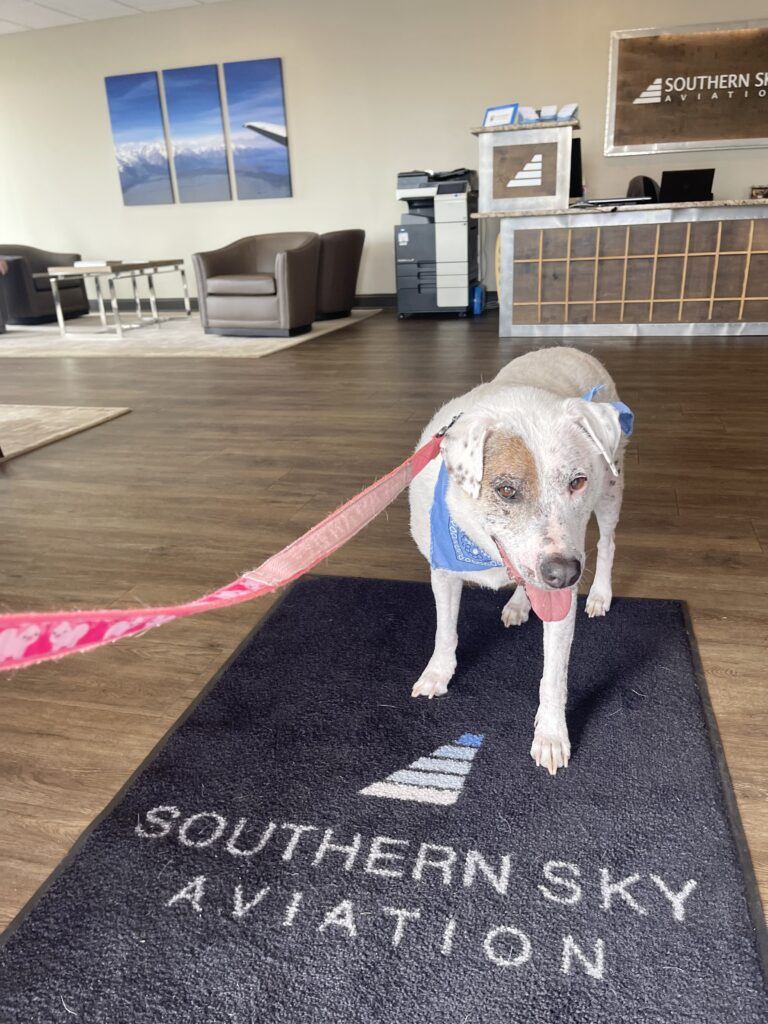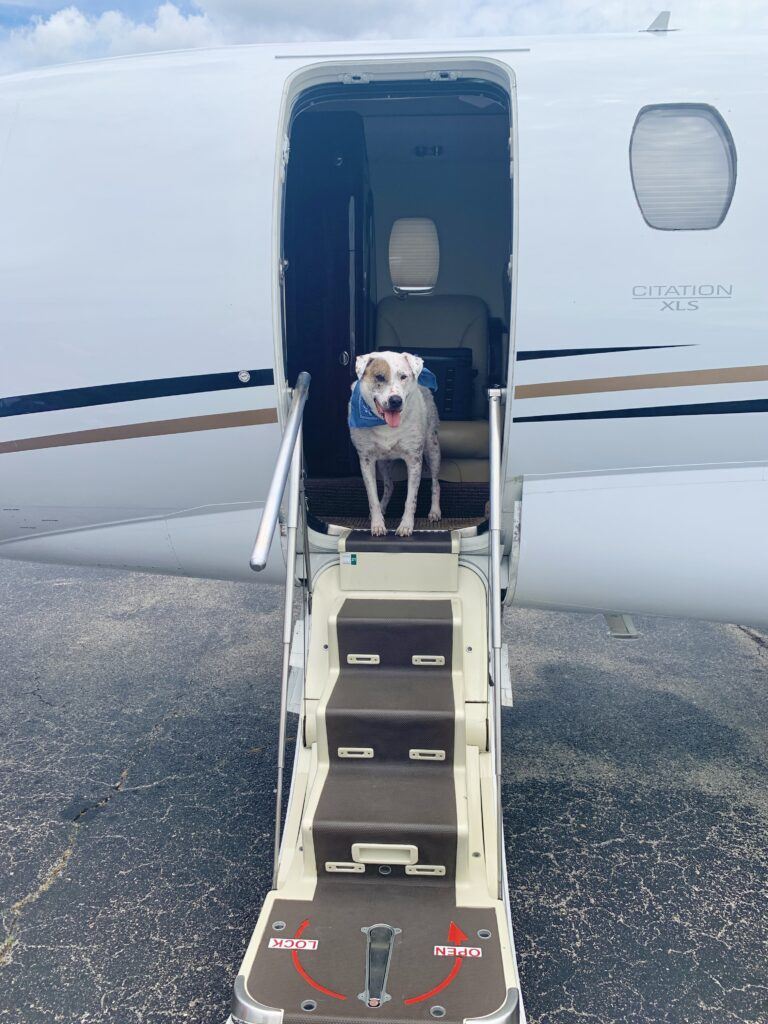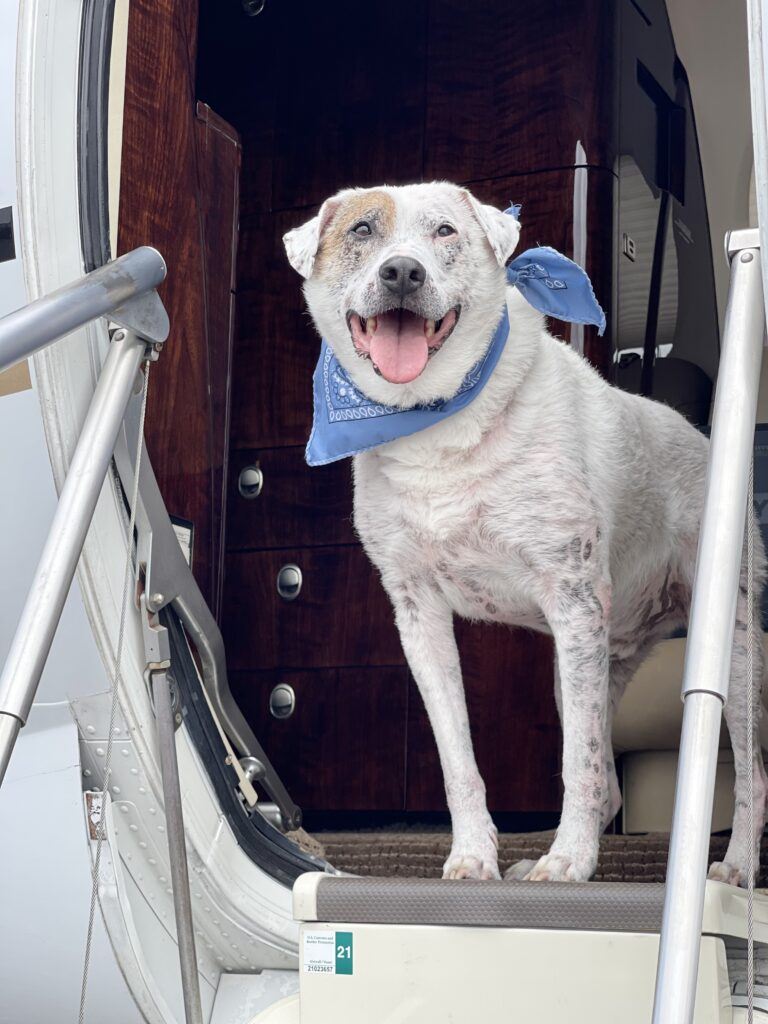 Flying Commercial with a Pet
If we would have ever needed to fly our dogs, I would have been so worried to have flown them on a commercial flight. With our dogs being larger and not a "carry-on" size, they may not have been approved to fly onboard an airplane alongside me. The thought of flying them in a large kennel or carrier and checked as cargo in the belly of the plane is stressful. I know my pups would not have understood what was going on and would have been traumatized! I have read some airlines are changing some of their rules and may allow you to bring your pet on board for a one-way fee or carry-on fee, but even so, some still have a size restriction.
Most commercial airlines do allow animals to be booked on a flight, but often it is a daunting procedure with many frustrating restrictions.
Here are a few requirements for flying pets on commercial airlines:
By Federal law, the commercial airline carrier must warrant that the proposed journey will not expose the animal to temperatures less than 45 deg F, or more than 85 deg F. Many journeys are multi-stage flights, going through different airports, flight changes and sometimes even with more than one airline.
Some breeds, like pugs and bulldogs, are prone to breathing difficulties, and will not be accepted.
Animals must be in a container. They must remain in this container throughout the journey, including en route stops.
Airlines charge a fee for carrying pets. It is usually a flat fee, and can range from $125 to as much as $500.




Trooper's Here for the Snacks
Pass along some treats for me!
Southern Sky Aviation simplifies your entire journey from start to finish!
A speedy boarding process
Complete control over your baggage
No tedious security checks, meaning less travel time overall
On time departure and arrival
AND…Benefits of Flying with your Pet with Southern Sky Aviation:
First class service from Southern Sky Aviation with access to private airports
A more comfortable flight with more room and relaxation
Ease of flying your pets with absolutely no hassle
Your Pet by your Side!!
Southern Sky Aviation is proud to offer a Pet Friendly Flight Experience & First Class Service for your Furry Friend!
For More on Traveling with your Pet with Southern Sky Aviation
Click HERE 
Contact Southern Sky Aviation for Further Info…
Click HERE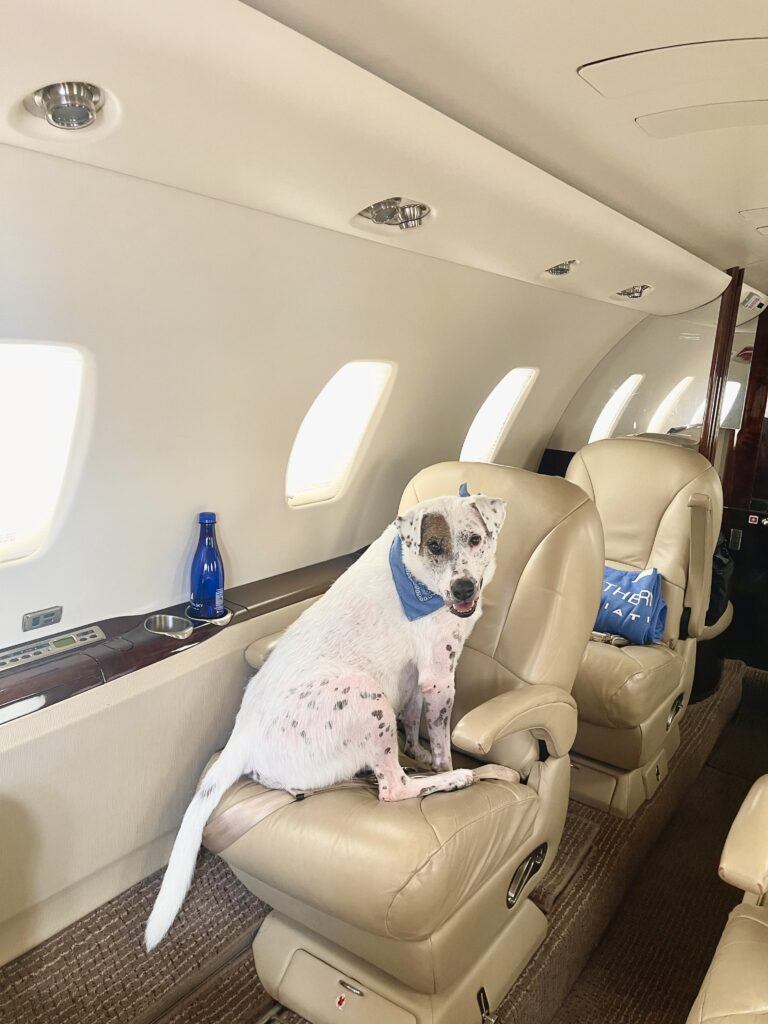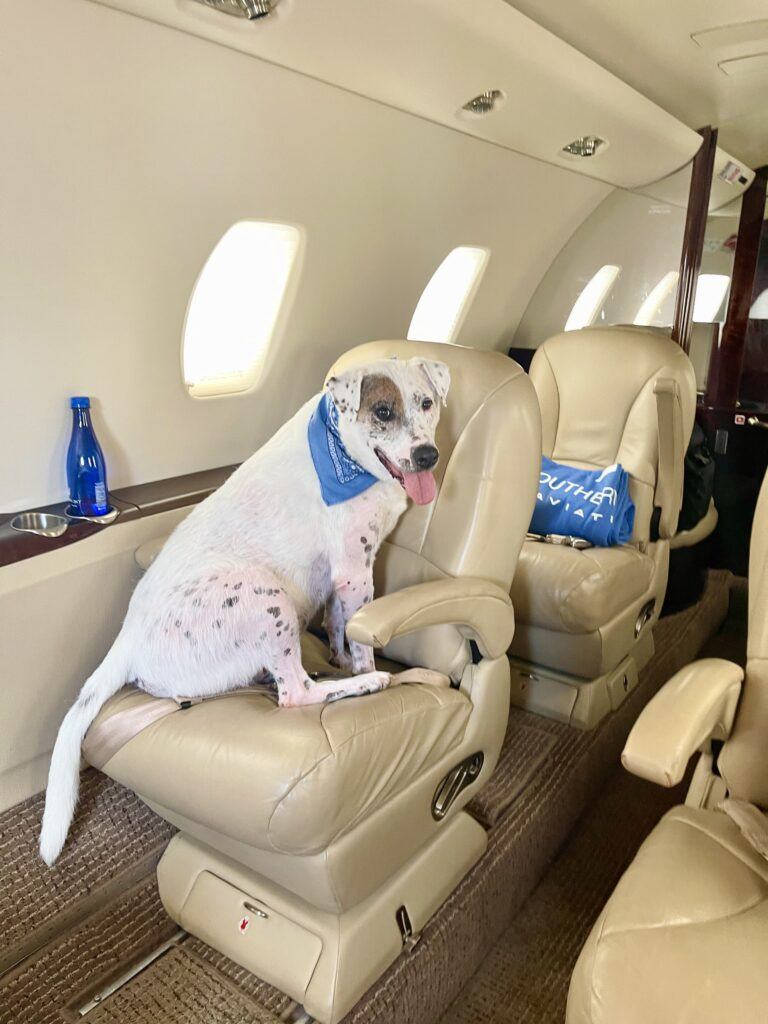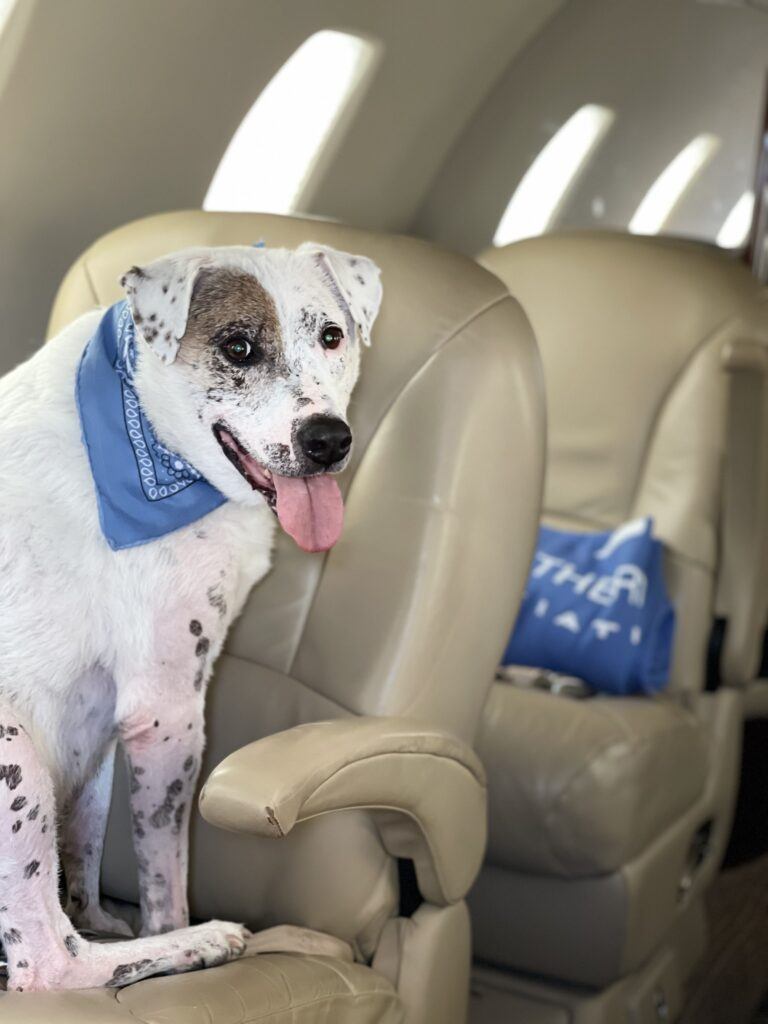 Time for Takeoff!