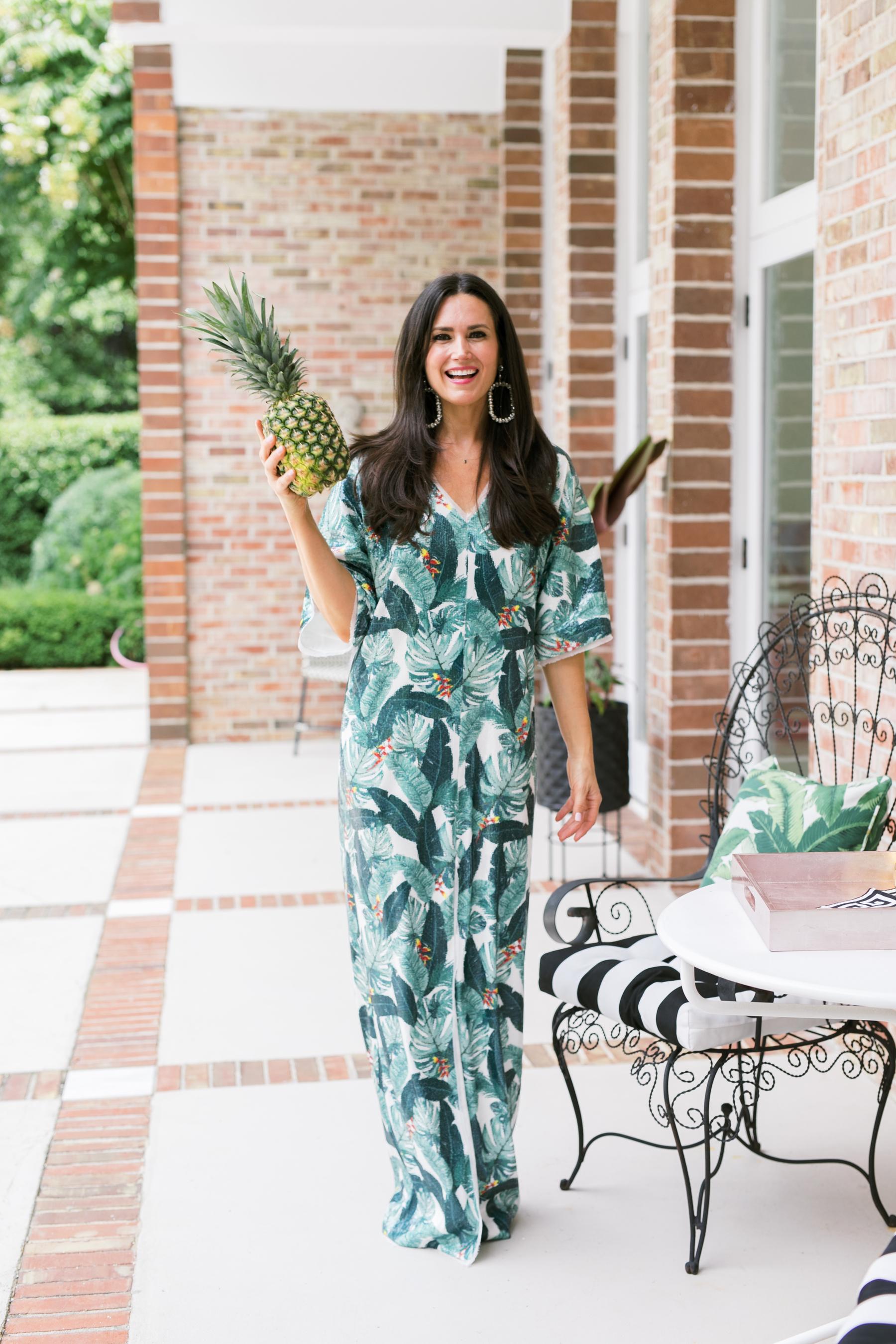 20 Nov

The Pink Pineapple
A Pink Pineapple?
If anyone knows me, you know I LOVE PINK!! I can't imagine anything more fun to hear that there is one more pink thing in the world and it happens to be a PINK PINEAPPLE! I've never really thought about what foods are Pink! BUT there are some and love this NEW one I just heard about and cannot wait to order one. Some foods that are pink in nature or of a deeper pink to red hue are: Strawberries, Raspberries, Rhubarb, Pink Grapefruit, Pomegranate, Pink flesh of Watermelons, Dragon Fruit, Beets!  These are beautiful, rich and vibrant in color! NOW…and now for the new pink food…THE PINK PINEAPPLE!
Xoxoxo
D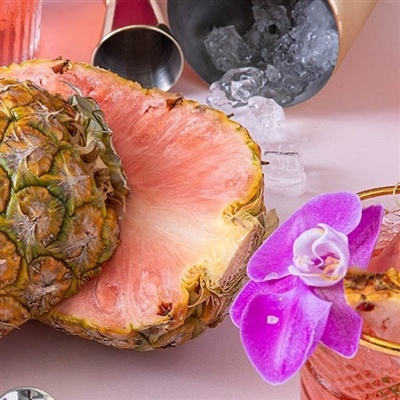 THE PINK PINEAPPLE by Del Monte
Del Monte has a new fruit called The Pinkglow™ Pink Pineapple.  Fresh Del Monte is the only company to grow this unique pink pineapple variety.
Where are these new Pink Pineapples Grown & Harvested?
So excited to see this and read more about it and where it is grown! This unique delicacy is grown in a South-Central region on a select farm in a Costa Rican jungle. This area of Costa Rica has rich, fertile volcanic soil and is the perfect tropical climate.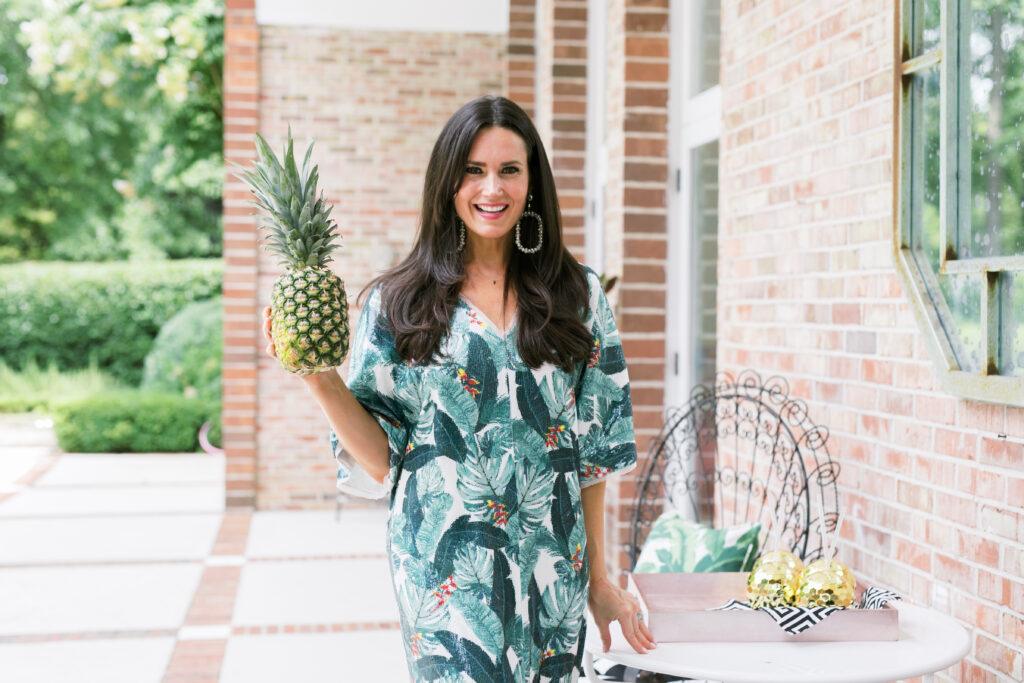 Did you know it takes 20 to 24 months to grow a pineapple?
Pinkglow™ Pineapples are grown by planting existing pineapple crowns in the ground, allowing new pineapples to grow.  Pinkglow™ Pineapples are harvested by hand. In order to regenerate new pineapple crops, the crown needs to be planted. So they do not ship the pineapple with the "crown", so that the crown can be replanted at the farm.

What does a Pink Pineapple Taste Like?
Pinkglow™ also has a delicious and unique taste, with notes of candy pineapple aromatics. It is also less sour than a traditional pineapple, juicier and sweeter in taste.
How are these Pineapples Pink?
Pinkglow™ Pineapples contain lycopene, a natural pigment that gives some produce its red color (e.g. tomatoes,watermelon), which makes this product pink.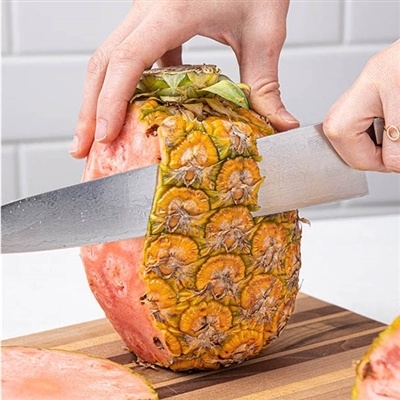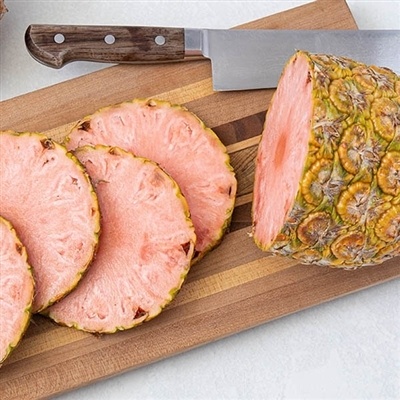 Are you Ready to Try this Jewel of the Jungle™?
I am!! I want to order one of these beautiful pink pineapples now!  A PinkGlow Pineapple would be beautiful on a charcuterie board for a dinner party or holiday party.  Experience this unique and special pink fruit for yourself or send one as an extra special gift for the Holidays! Order one now because they are available in a limited quantities and harvested by hand.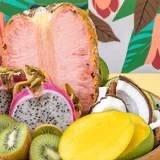 You can order an Exclusive Pink Pineapple right to your door for around $50.
AND for $15 off your order, click HERE FOR YOUR PINK GLOW PINEAPPLE!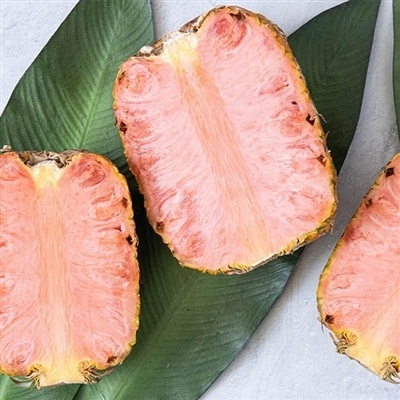 What fruits are named after a color?
 Blueberries & Blackberries Are The Only Fruit Named After A Color.
I've never thought about it, but there is not another berry or food named after a color…red berry, pink berry, green berry, yellow berry, etc

Photography by Mary Margaret Smith Photography…above with me on our patio! 
Here are pics from my delivery!
Check out my Instagram Stories for the opening of my Pink Glow Pineapple!