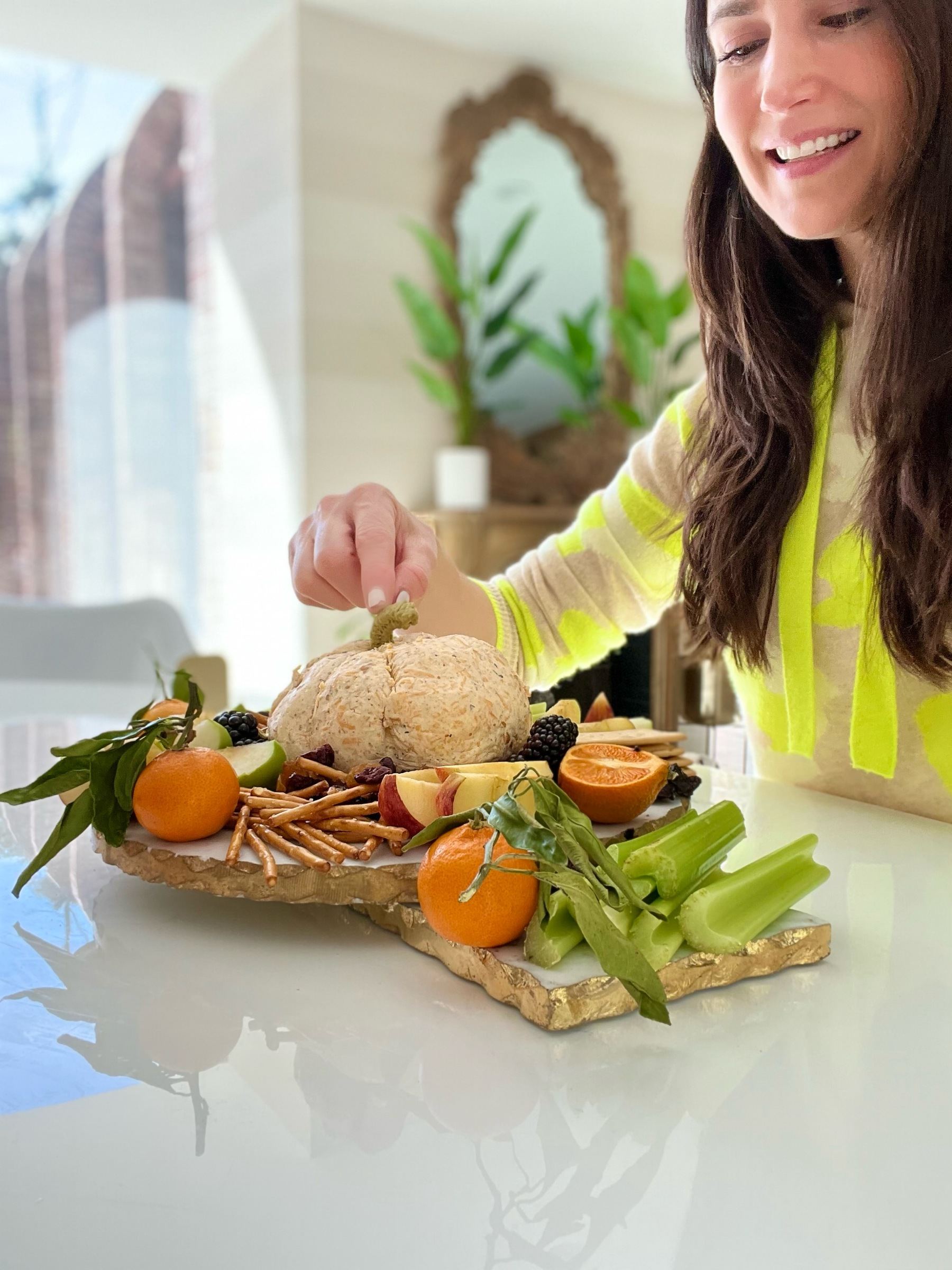 24 Nov

Pumpkin Shaped Cheese Ball
Happy Thanksgiving 
2021 has flown by and cannot believe it is already Thanksgiving! So much to be thankful for in 2021. This simple recipe below is a Pumpkin-Shaped Cheese Ball that is perfect to make ahead of Thanksgiving. A great head start in preparation for the Turkey Day.  Hope you all have a wonderful, safe and healthy Thanksgiving!
Xoxoxo
D
Pumpkin-Shaped Cheese Ball
This cheese ball is formed in the shape of a pumpkin and makes it festive and fun for Thanksgiving! I looked around for a cheese ball recipe that I thought would be great, but ended up coming up with a combination of spices for my own. It tastes so good! How to make the cheese ball into this fun pumpkin shape is below along with the recipe!


Cheese Ball Recipe
This recipe can be made your own and adjusted as you like. I added chopped pecans for this recipe, but the pecans can be omitted.
2 – 8 oz packages of cream cheese, softened
1 – 4 oz package of herbed goat cheese (basil, thyme, oregano, etc), softened
8 oz shredded cheddar cheese, divided
1/2 – 1 cup chopped pecans
2 tsp paprika
2 tsp cumin
1/2 tsp cayenne pepper (or less if desired)
1 Tbsp garlic powder
1 Tbsp onion powder
1 tsp sea salt
1/2 tsp ground black pepper
Combine the cream cheese, herbed goat cheese, shredded cheddar cheese, paprika, cumin, cayenne pepper, garlic powder, onion powder, salt and pepper in a bowl. Mix well with a spatula or spoon.
You can add the chopped pecans and mix into the cheese ball mixture. Or you can use the chopped pecans to stick on the outside of the cheese ball. The cheeseball can also be covered with other ingredients: Everything But the Bagel Seasoning, chopped dried cranberries, pecans, herbs or any other idea!
Have plastic wrap on the counter and roll the cream cheese onto the wrap. Fold the plastic wrap over the cream cheese mixture and secure. Begin to knead or pound the cream cheese into a ball in the plastic wrap.
Take 3 thick rubber bands and place them around the cream cheese ball to create indentions in the cream cheese as it sets in the refrigerator for at least 1 hour or until firm or overnight.
When ready to serve, take the rubber bands off and carefully unwrap the plastic wrap. Place the Pumpkin Cheese Ball on a platter or cheese board to serve.
 Stick a pretzel, veggie stick, or the stem of a green pepper in the top middle of the ball to make a stem. Serve with veggie straw chips, crackers, pretzels, celery, carrots, other veggies, nuts, berries, etc.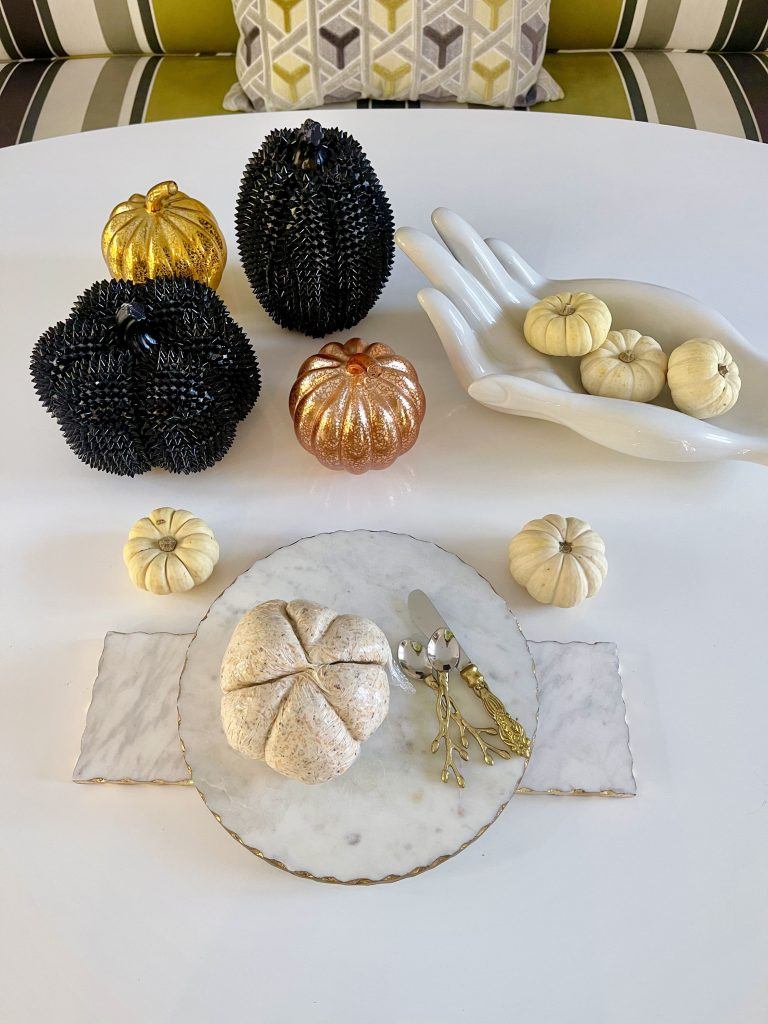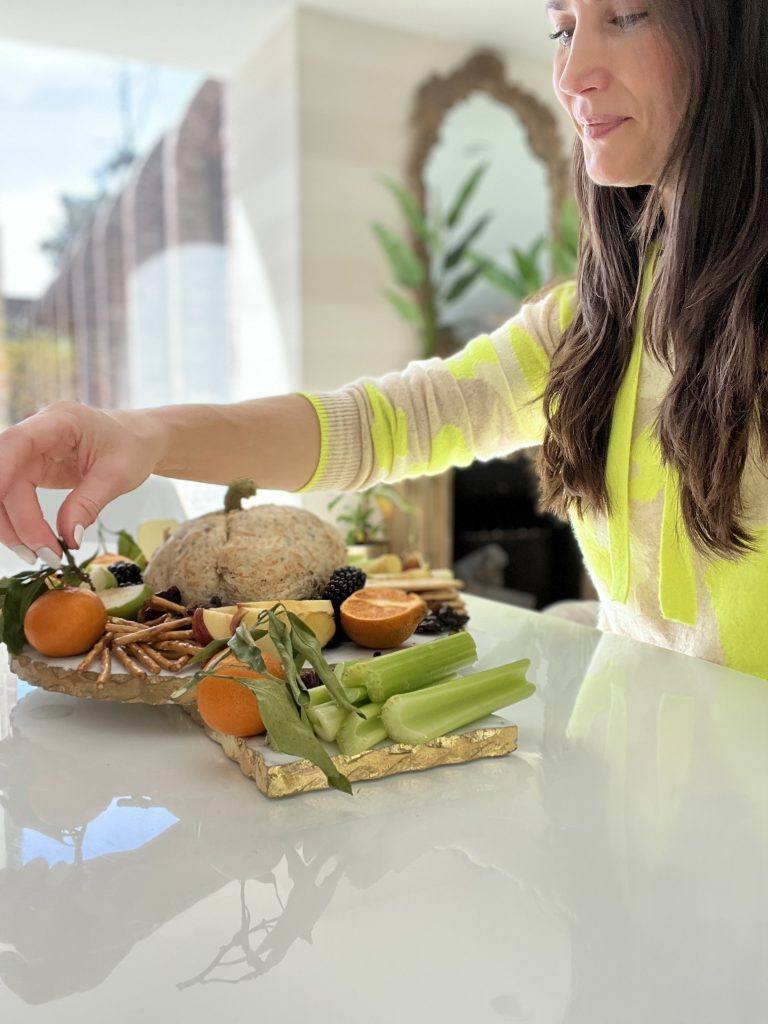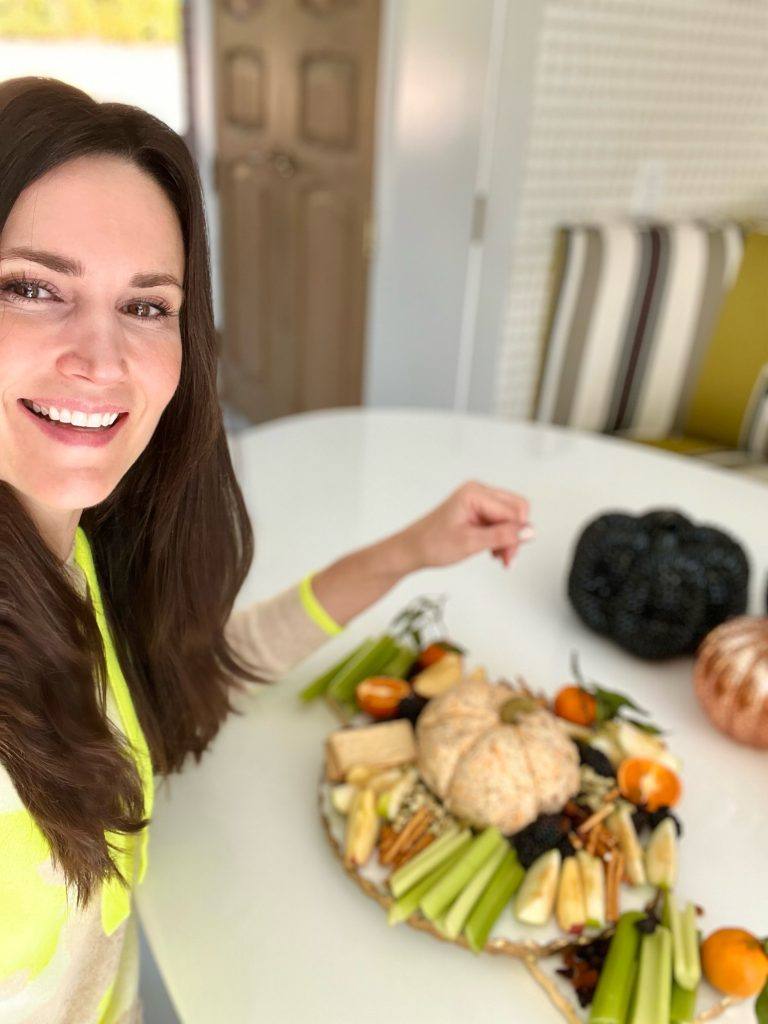 Here are pictures from last Thanksgiving's Pumpkin-Shaped Cheese Ball





Happy Thanksgiving!
QUICK & EASY WAY TO PEEL BOILED EGGS