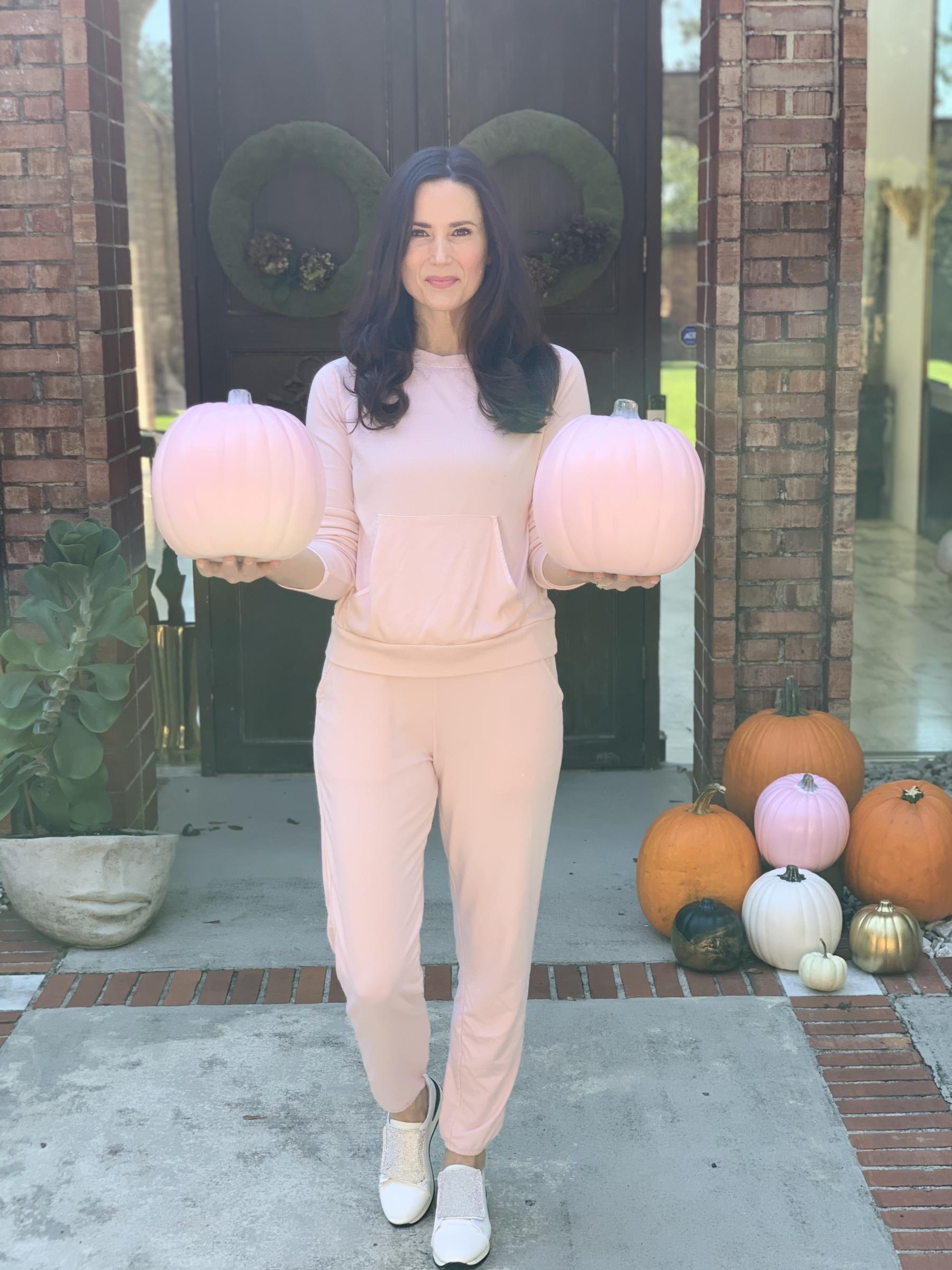 16 Oct

My First Mammogram
National Breast Cancer Awareness Month
National Mammography Day is today and the month of October is National Breast Cancer Awareness Month! Wearing pink today to help raise awareness to both and to encourage all women to make their mammography appointment! I had mine already last month and thankful for a clean scan. I had a scare in 2013 and surgery and wrote more about this below. Please pass this along to other women to remind and encourage them to make their mammography appointment soon!
Xoxoxo
D
First Mammogram at Age 37
At age 37, I felt a lump in my left breast and called my gynecologist about it. I was asked to make an appointment to get my first mammogram. I went in to the Women's Diagnostic Center on July 19, 2013, and had my first mammogram. A letter was sent to me asking for further evaluation due to dense breast tissue, which is common.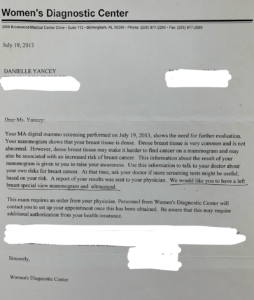 I made a second appointment for further evaluation.  I had a 3-D mammogram and ultrasound at this appointment. During the ultrasound, there was not only one lump found, but two! I had not felt the second lump and the technician found it immediately during the ultrasound. The technician then explained what a Stereotactic Biopsy was and sent me to moved me to another room to perform this procedure right then.
A Stereotactic Biopsy uses a computer to enable a healthcare provider to locate and obtain a sample of the precise center of the questionable area. It uses "stereo" x-rays taken from multiple angles and a special biopsy needle. The procedure is performed with you lying face down on a table. The table has an opening in it for the affected breast to be placed and then the table is raised and the technician or radiologist with perform the procedure beneath you.
The technician tried many times to get a clean biopsy sample, but my breast tissue is dense and they were never able to get the needle into the two lumps to biopsy them. I was then sent directly from this appointment to a Breast Surgeon at the hospital to meet right then. The doctor gave me two choices: I had a choice whether to schedule a Surgery for a surgical biopsy that would require going under anesthesia, incisions in both of the areas where lumps are located, and then surgically removing larger pieces of tissue where both lumps were to get a biopsy. Then, my other choice was to leave the lumps and monitor them and come back in six more months for a bilateral routine screening mammogram.
I knew I could not wait another six months without knowing whether or not these two spots were cancerous or not. I already had two friends diagnosed with breast cancer and wanted to find out. I decided to schedule the surgery for a surgical biopsy.
The breast surgeon made an incision in two areas and was very careful to not leave much scarring. She removed both lumps and sent them off for a biopsy. My surgery was a success and the results were Benign. I was so thankful. I have to say having just these two lumps removed left me really sore in those spots for almost 6 months! I guess the tissue cut out really needed time to heal!
I am so thankful for noticing the lump in a self-exam at home that prompted me to call my doctor for a mammogram. This is a reminder to women to routinely perform self checks monthly!
To read more on self exams, click HERE National Breast Cancer Foundation
WEAR PINK!
Wearing Pink today to raise awareness!  This comfy, cozy French Terry SWEATS set in this picture is by PJ HARLOW.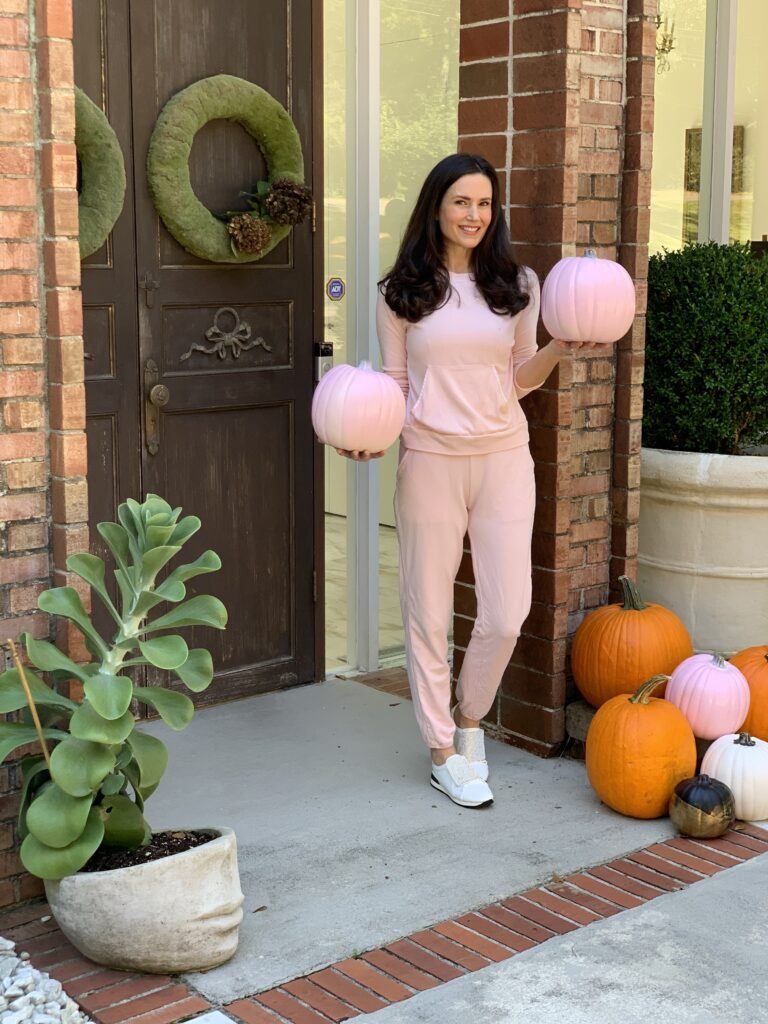 This set is perfect for this Fall day!! Love the sweatshirt with satin trim and large front pocket along with the satin stripe pant! This set is stylish and chic to wear out and about but comfy and cozy enough to stay in at home, too!
For the Sweat TOP, Click HERE
For the Sweat Jogger BOTTOMS, Click HERE
The pink pumpkins I spray painted myself!! They were plastic white pumpkins and spray painted a candy pink gloss!! For more information, watch my Highlighted stories on Instagram and click on the picture below for details on where to purchase!
PINK FACE MASKS TO MATCH!
This soft pink face mask is washable and has an internal pocket for a filter and comes as a fun set with another pink bandana print!
Click HERE
View more items below!
Click under Shop My Feed at the bottom of this blog post to view these items again!