06 Sep

Hummingbirds Bring Joy
HUMMINGBIRDS 
I love to watch our Hummingbirds fly by at our house. I have five hummingbird feeders set up; one on each corner of our covered patio. The hummingbirds bring a smile to my face every time I see them chasing each other around and enjoying their quick stops to fuel up! I saw that Saturday was National Hummingbird Day and didn't want to miss a chance to write a quick blog post on these beautiful and tiny little creatures!
Xoxoxo
D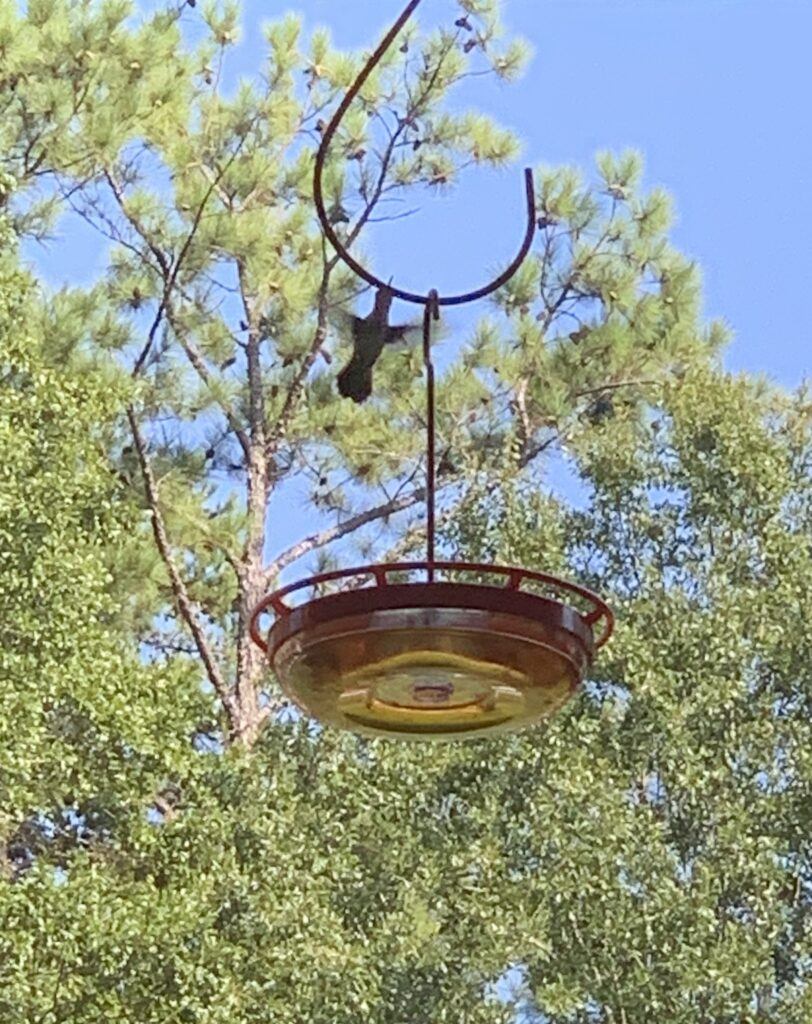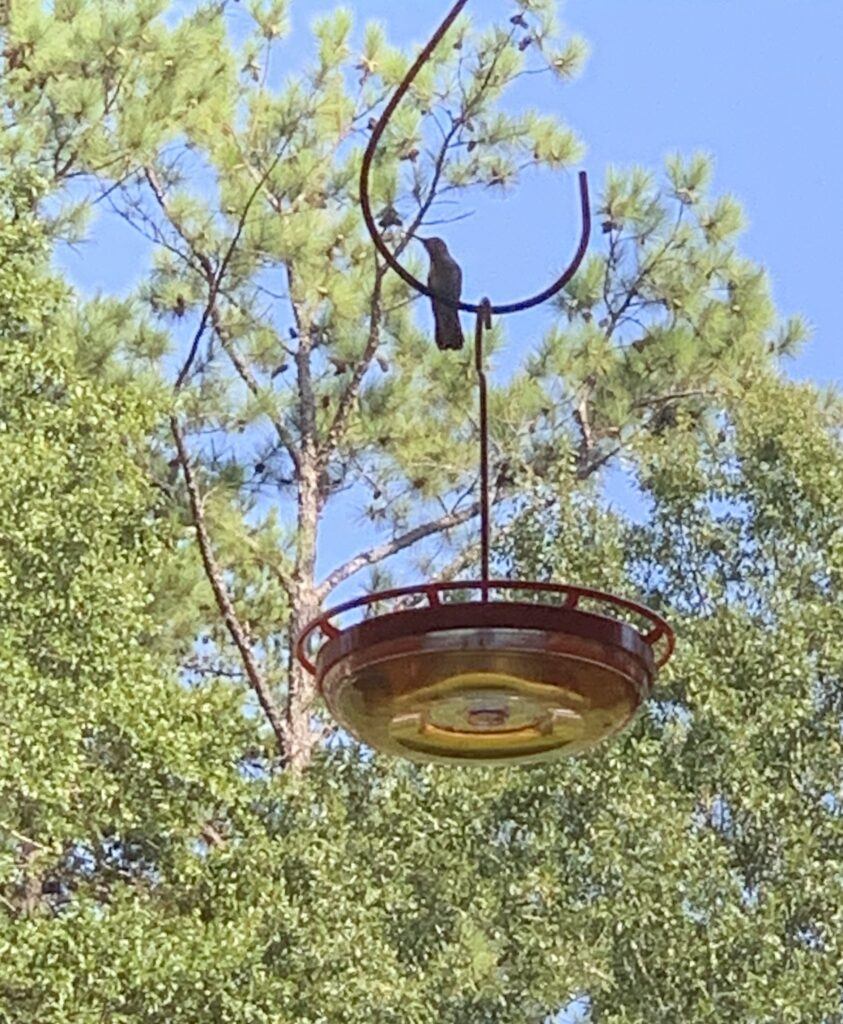 How much Sugar Water do Hummingbirds Consume in a Day?
Hummingbirds can easily consume their own body weight plus more in Sugar Water each day. In one study online, it described a 3-gram Hummingbird drinking 43 grams of sugary nectar in one day, a full 14 times its body weight.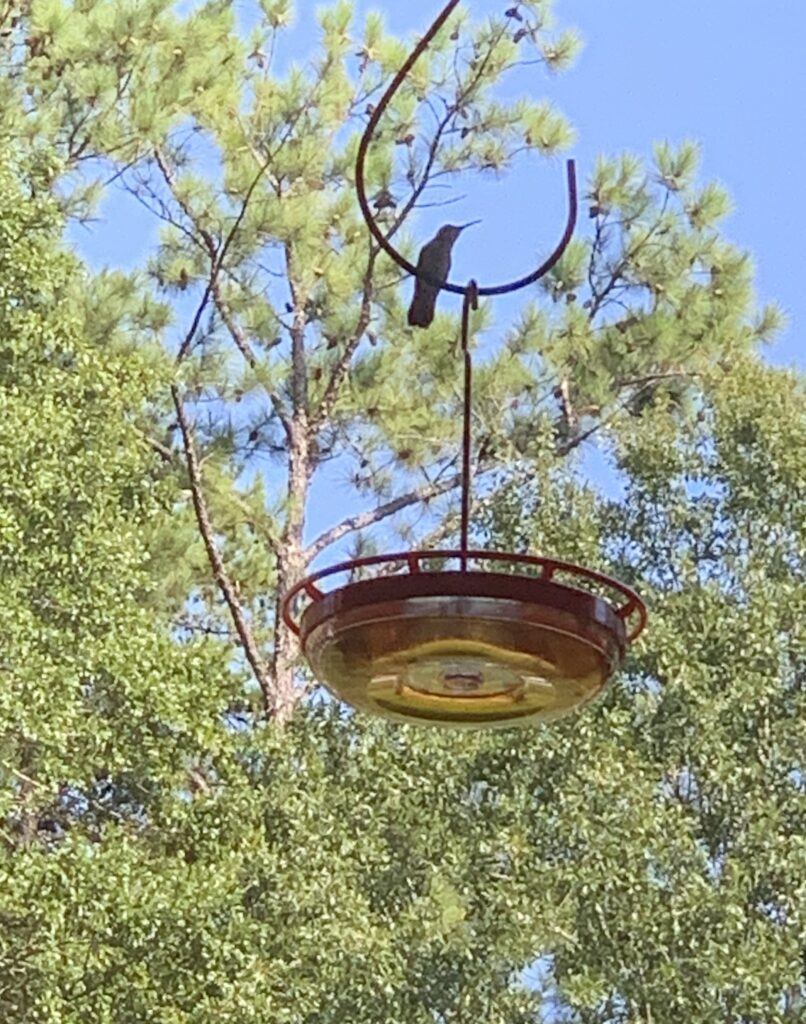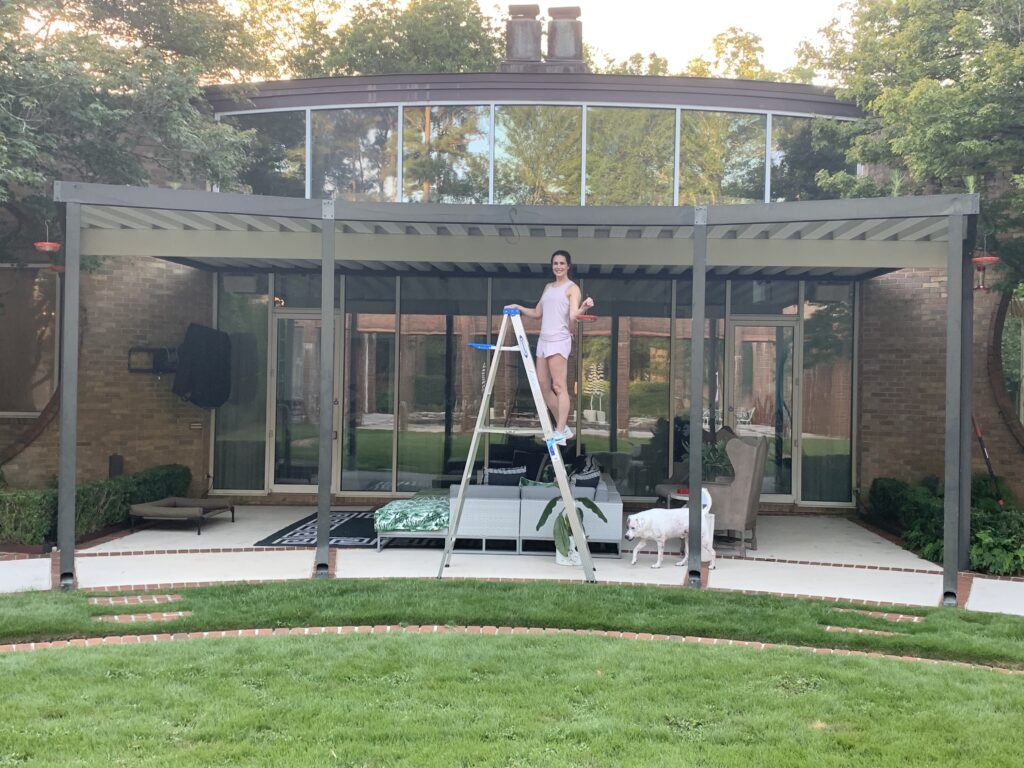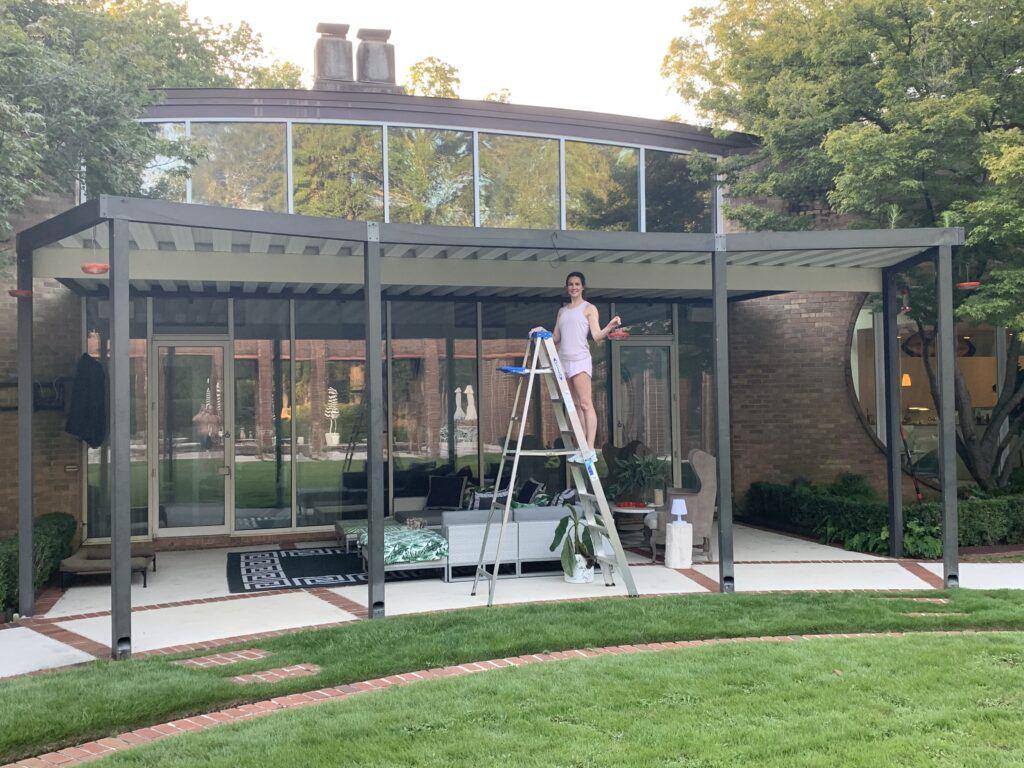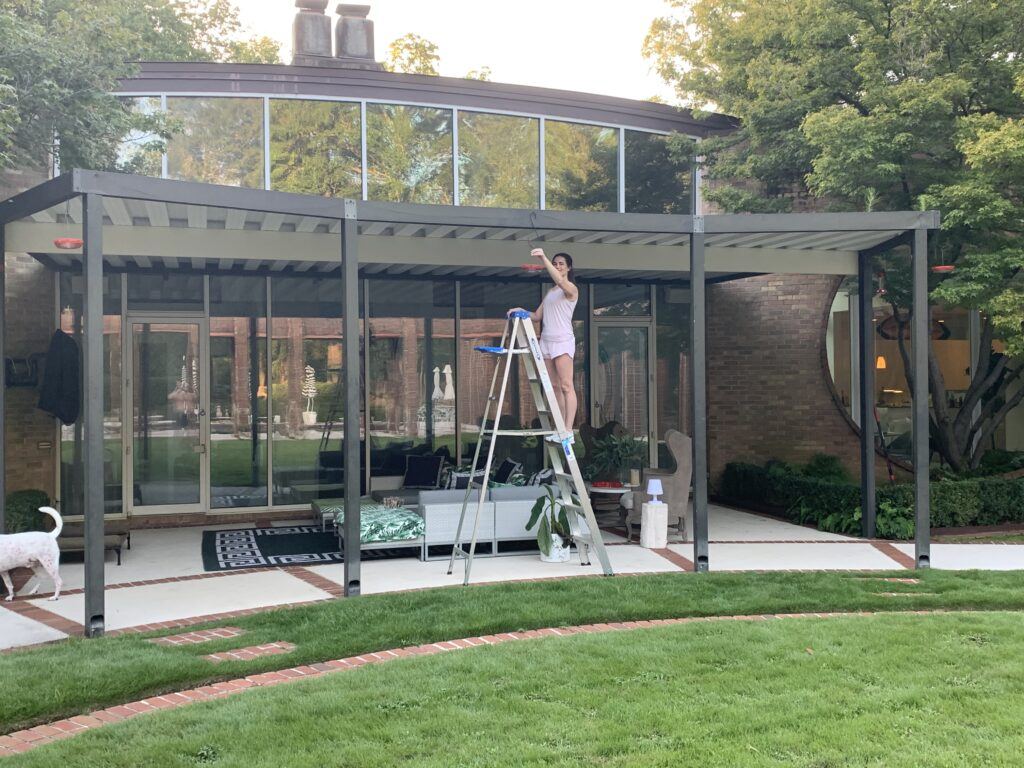 I try to wash our Hummingbird Feeders weekly and then replenish the feeders with fresh, homemade sugary syrup! I also love the fact I can wash mine in the dishwasher on the top rack to really get them clean. They get pretty icky with black mold, fungus and bacteria in the summer heat in just a week. Reading online, a site said to even wash them every two days in the high summer heat and every week when the weather is milder! I also read that if you do not keep your hummingbird feeders clean, you are responsible for giving the hummingbirds a deadly bacterial and fungal infection that could end up giving a hummingbird a slow and painful death. I do not want these beautiful birds to suffer and try to wash ours every week!
I have linked the Hummingbird Feeders I have HERE

Hummingbird Food
There are many hummingbird mixes to buy out there, but it is suggested that you make your own on a few sites. I decided to make my own sugary mixture. It takes no time at all to make at home with just sugar and water! It's recommended to make homemade nectar over purchasing commercial solutions because many of the commercial solutions have preservatives in them.
I usually wait until the later evening to take my feeders down and empty them, wash them in the top-rack of our dishwasher and then replenish and put back out before the morning. I don't want my Hummingbirds to think they don't have food and not come back to our patio.  So, I try to make it as seamless as possible for our Hummingbirds to enjoy fresh sugary nectar every week!
I also read that too little sugar will not provide the necessary calories and that too much sugar can harm the liver and kidneys of these tiny hummingbirds. I used to do a one to one ratio of water and sugar (a basic simple syrup recipe) until I read that too much sugar can harm them and have now adjusted the amount of water and sugar ratio to 4 to 1.
Hummingbird Nectar Recipe
4 cups water
1 cup sugar
Use 1 cup of sugar per 4 cups of water.  Combine the two in a pan and bring to a boil. Once sugar has dissolved over the heat, remove it from heat and let cool. Once cooled, add the sugary water to the Hummingbird Feeders!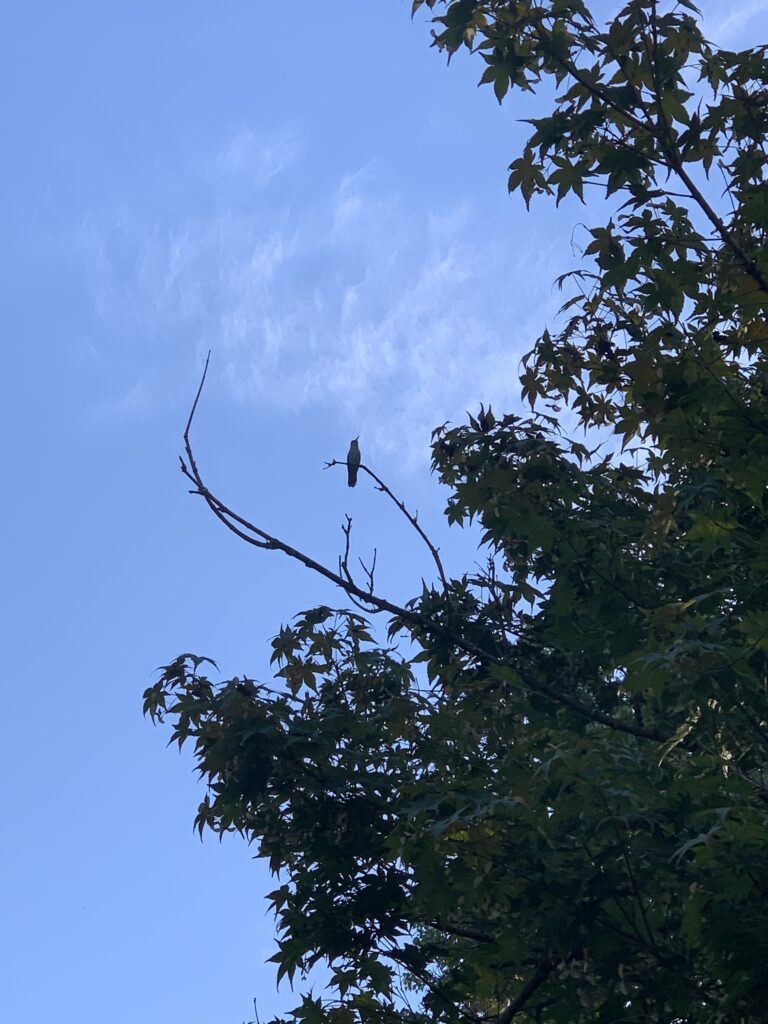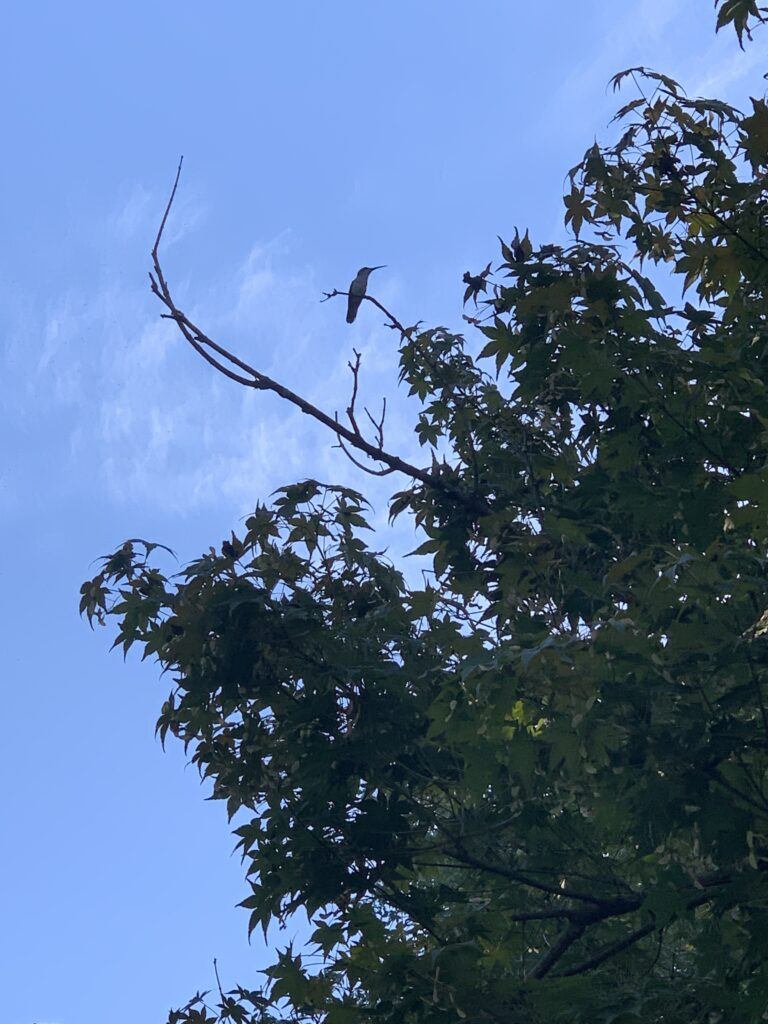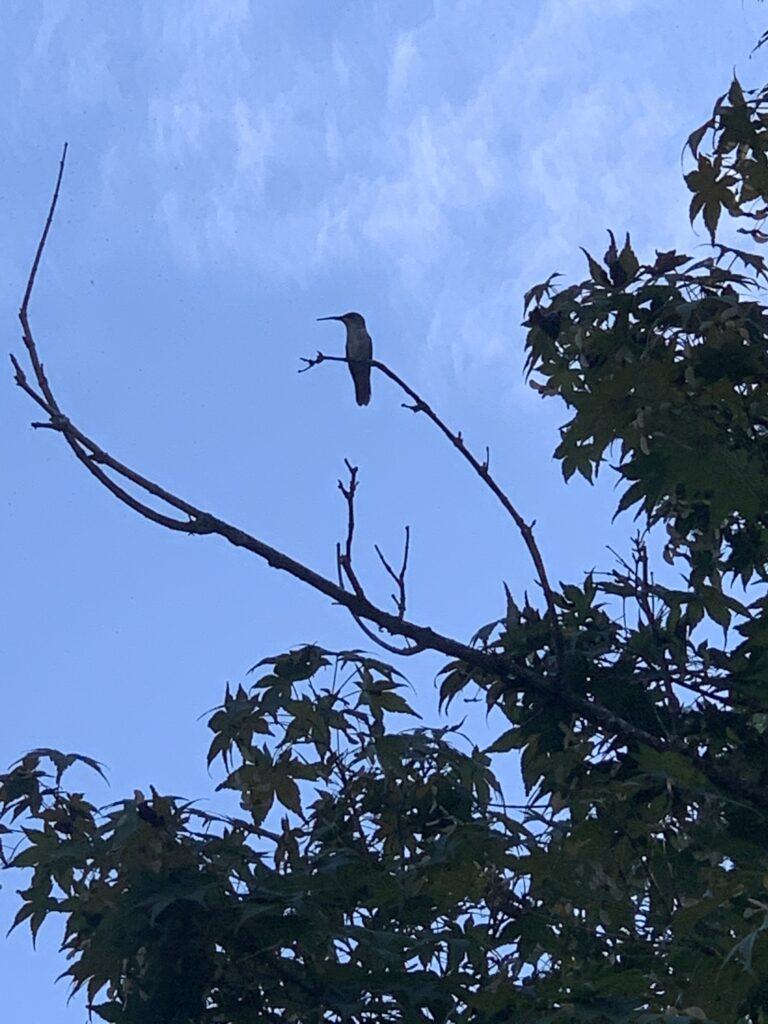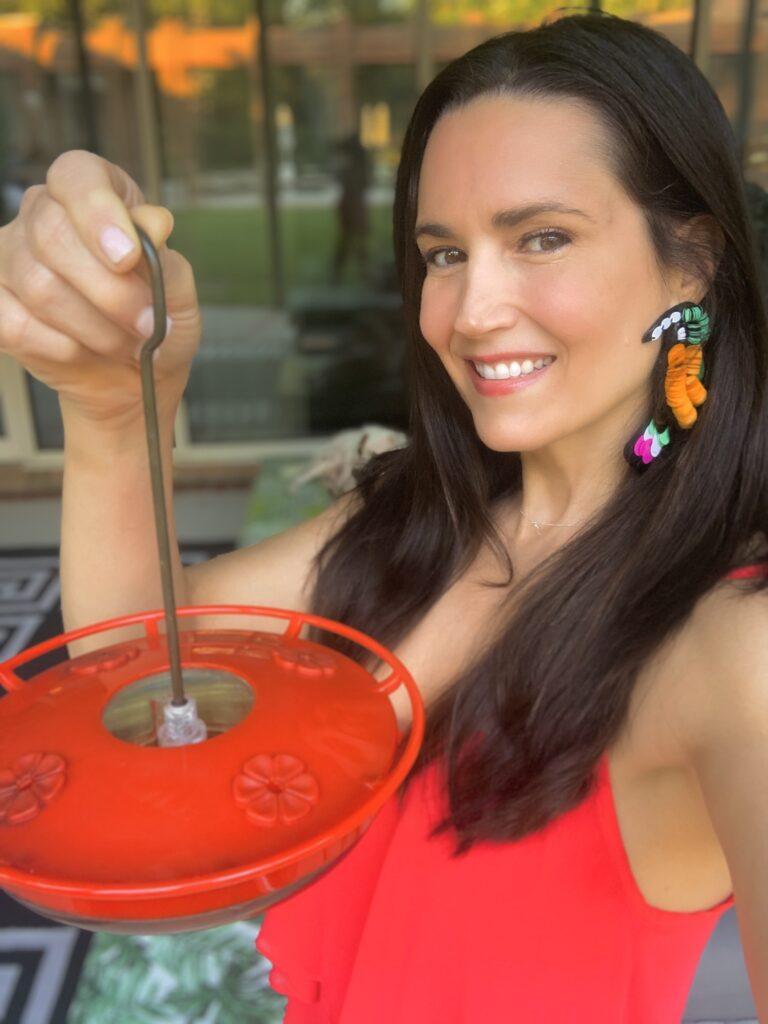 These hummingbird earrings I'm wearing in the picture above are linked HERE, but also check out my SHOP section to click on this picture to see many other hummingbird and beaded bird earrings to choose from!