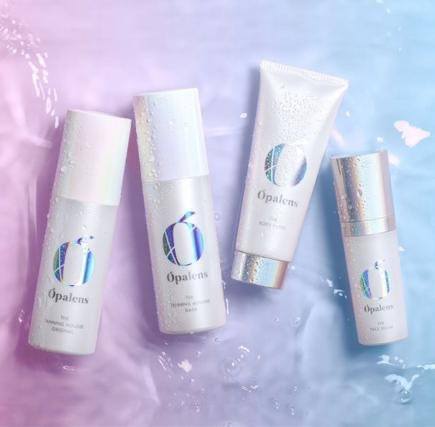 28 Nov

Healthy Sunless Tanning
Sunless Tanning that is Healthy
I really enjoy having a tan but don't love that it causes wrinkles, age spots and even cancer. Growing up, I always enjoyed being out in the sun and hanging out by the pool and at the beach for hours, but now being in my 40's and wanting to prevent aging and wrinkles, I wear my sunscreen but also watch the time I spend in the sun! When a friend of mine started making sunless tanning products, I was excited to try the products. I learned how clean her sunless tanning products are compared to other sunless tanning products available. Below are the products and benefits of each one. It's a great time to try these products during the Cyber Monday sale today. Hope you give them a try and love them as much as I do. With winter ahead, these products are perfect to help keep that healthy glow without the chemicals or sun damage!
Xoxoxo
D
When a friend of mine could not find a sunless, self-tanning product available that was safe, all natural, didn't leave a residue (…& a scent) behind and also actually worked well, she decided to research how to develop a sunless tanning product that would! After much research and time, Ópalens Beauty was created…and with all natural botanical, plant-based ingredients and CBD oil in it. The Ópalens Beauty products actually are a healthy, easy way to tan without the sun and without all of the chemicals! The products below actually nourish your skin and are a healthy alternative to tanning your skin without the damaging UV rays.
 
Normally $175, but is $125 for Cyber Monday with 
code CYBER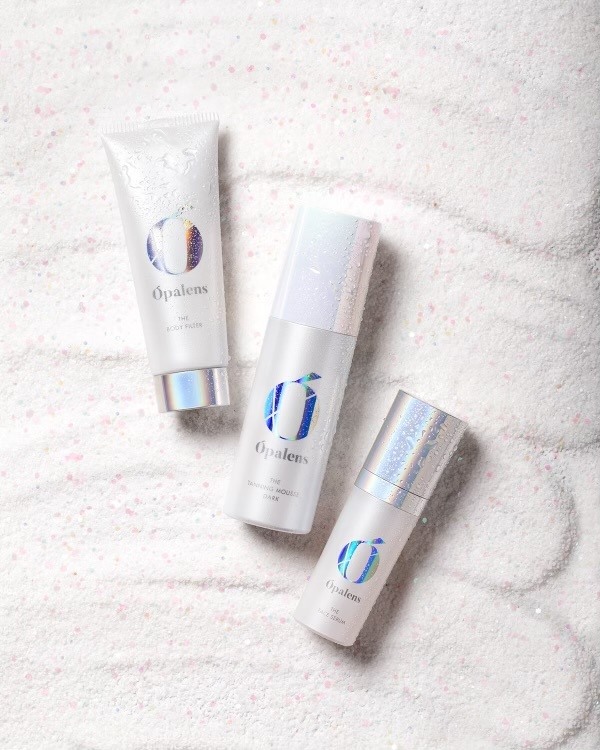 This set contains it all! This is the way to try the products and give them all a try. The set includes the following:
THE BODY FILTER: 
This body blemish makeup gives you an Ó glow and a flawless finish! It's packed with natural ingredients that heal and conceal bumps and blemishes. This buttery-smooth formula glides on easily and stays put until you wash it off. I love to use this when I am about to go somewhere and need to add a little bit of color on my arms and legs and smooth out imperfections. It goes on easily with the soft, silky application tanning mitt;  dries immediately and does not come off on my clothes, car seats or even my bedding! It simply washes off in the shower!
Illuminating Benefits:
Shea Butter: Conditions, tones, and soothes even the most sensitive skin.
CBD: Revitalizes, soothes, and calms skin while supporting and boosting radiance.
Echinacea Extract: Diminishes the appearance of wrinkles and helps smooth for healthier looking skin.
Vitamin C: Reduces the appearance of dark spots and fine lines while promoting overall radiance.
THE FACE SERUM:
This power-packed serum helps to hydrate and nourish from within. Formulated with natural ingredients such as watermelon extract and revitalizing CBD, our essential skin-perfecting serum helps diminish the signs of aging. I love to use the Face Serum at night before I moisturize and also again in the morning before I put my moisturizer and makeup on. It has really given a healthy glow to my face as well as a little color, too!
Illuminating Benefits:
Peptides: Nourishes and tightens skin to reduce the appearance of wrinkles.
Watermelon Extract: Reduces the appearance of fine lines while giving your skin a dewy, hydrated glow.
Celery and Flax Superseed Extracts: Reduces the appearance of pore size while rejuvenating your skin's overall texture.
CBD: Revitalizes, soothes, and calms skin while supporting and boosting radiance.
TANNING APPLICATION MITT & TRAVEL BAG:
This luxuriously soft dual-sided mitt turns self-tanning into a spa-like experience. The secret is in the long, silky fibers which help both our Tanning Mousse and Body Filter makeup glide on evenly for beautiful, streak-free color every time.  This mitt really does enable you to apply the tanning products easily and evenly. I hand wash my tanning mitt in my sink after I apply the tanning products and leave it to air dry over my bathtub or sink. I've used this mitt over and over again and it's still like brand-new!
YOUR CHOICE OF THE TANNING MOUSSE IN DARK OR ORIGINAL:
The first of its kind, the luxurious CBD-infused foaming mousse glides on easily to deliver an even, sun-kissed glow, without any irritation. Nourishing botanical ingredients provide long-lasting color, moisture, and radiance with a natural, fresh scent you'll love. I apply a couple of pumps of the tanning mousse per body area, then use the tanning application mitt in circular motions to get a flawless application. It goes on smoothly and doesn't streak.
The Dark Mousse will give you a deeper shade; the Original Mousse is buildable depending on the number of layers you put on. I have the original and like to layer two different coats each time I self-tan. I would like to order the Dark Mousse next!
Illuminating Benefits:
Naturally-Derived DHA (omega-3 fatty acid): Provides longer-lasting color so you can apply less and glow more.
Vitamin C and E: Helps reduce the appearance of dark spots and fine lines, resulting in all-over radiance.
Green Tea: Helps refresh sun-damaged skin and fight the signs of aging.
Hyaluronic Acid: Hydrates the skin to promote plumper, softer, smoother skin.
CBD: Revitalizes, soothes, and calms skin while supporting and boosting radiance.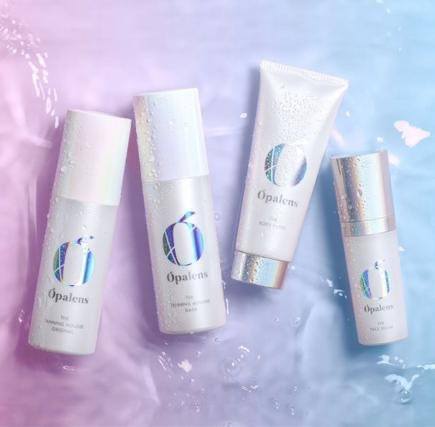 Here are the links for each individual product above:
Tanning Application Mitt & Travel Bag
Opalens Beauty..The Body Filter Application