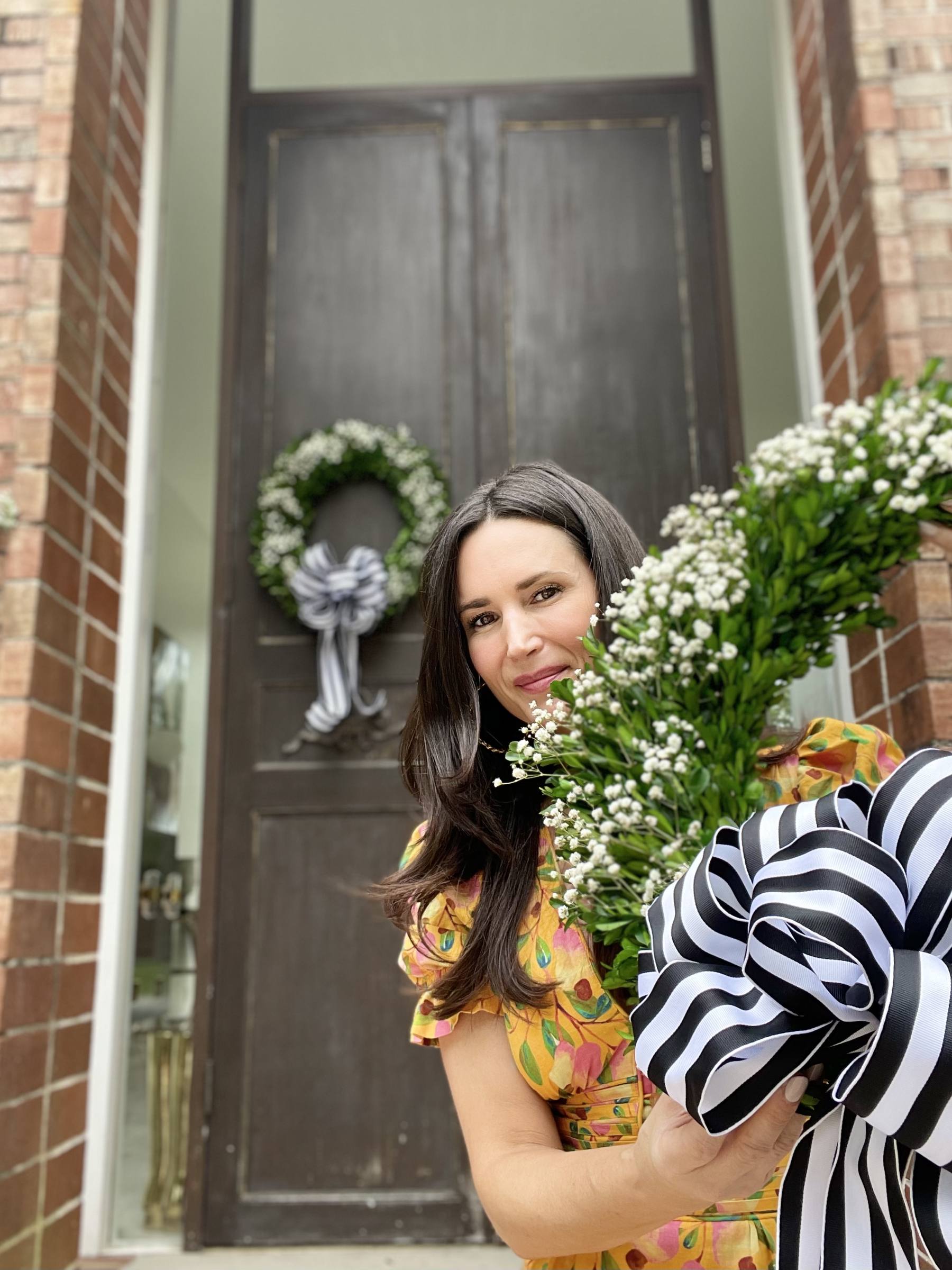 01 May

Happy May Day
Happy May Day
May Day is here! I really can't believe it's May 1st. Today always reminds me of a trip Bart and I went on through the Greek Islands in 2011. We  happened to be in Santorini on May 1st on this trip. We decided to rent a tiny rental car and drive around this insanely breathtaking island. We stopped and had a couple of delicious appetizers at a restaurant on Black Sand Beach and enjoyed watching this family make wreaths with fresh flowers. We learned that May Day is a holiday on their island and being in Santorini on May 1st made this trip even more special.   This day every year reminds me of this gorgeous memory in Greece. I have put wreaths with flowers on our front door every year since this trip.  This year, I put our preserved boxwood wreaths on our front doors along with simple baby's breath tucked into it. I also made black and white stripe bows which I put together a video tutorial on how to make bows.  Hoping this may inspire you to add a wreath to your front door…Happy May Day!
Xoxoxo
D
The Feast of Flowers
Protomagia is the Greek word meaning May Day, the first of May. This first day of May is a holiday observed in Greece, Labor Day.  May Day also corresponds with the peak of the flower season and there are many flower shows and festivals on this day in Greece.  On the island of Crete in the city of Heraklion, they have put on a city flower show for the past few thousand years.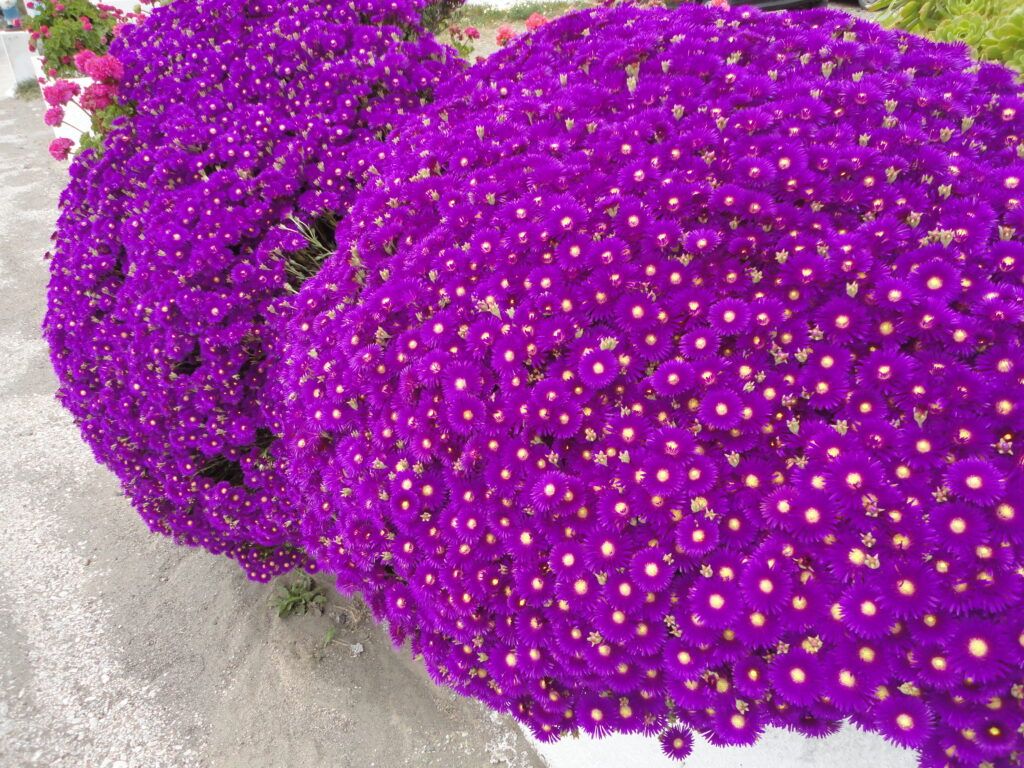 On May Day, a very common tradition is the making of a May wreath out of the local wildflowers which are then hung on doorways, balconies, chapels, and more.  Some are left to dry and then burned around the time of the Summer Solstice, St John the Harvester's Feast day, on June 24th.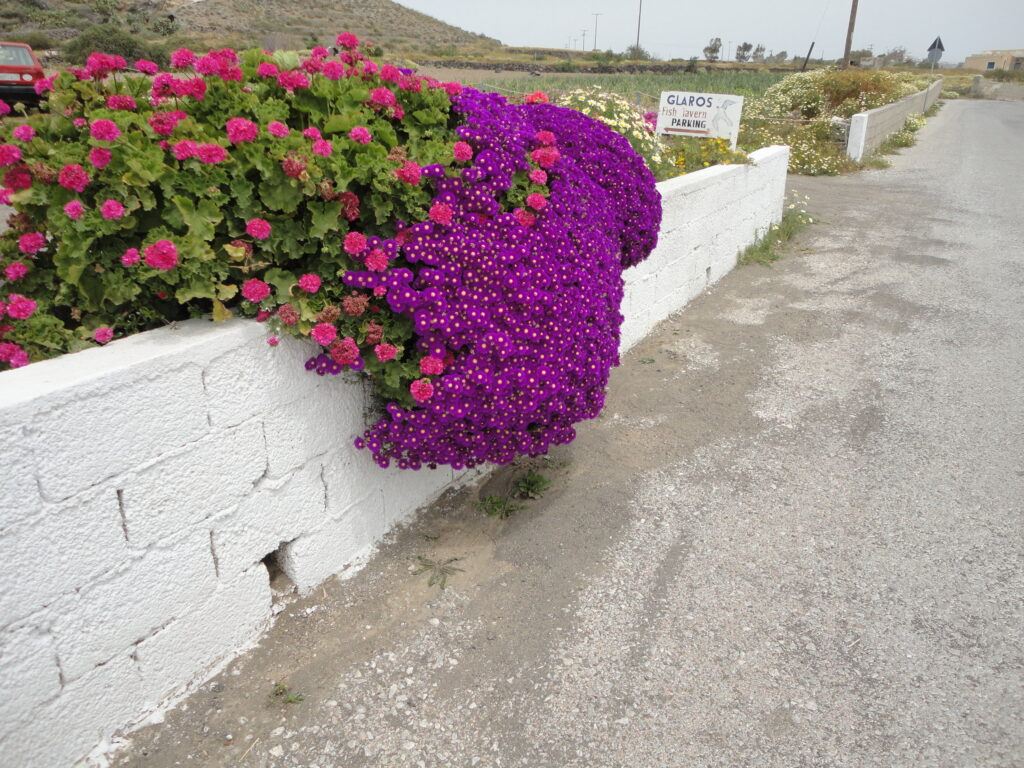 When we first arrived in Santorini, I thought the cliffs were covered in Snow! But as we got closer I saw these were all white buildings and homes. Once we got up to the top of the cliffs, we began to walk through many villages and saw the most beautifully colored doors and homes, blue domed buildings, white churches and windmills.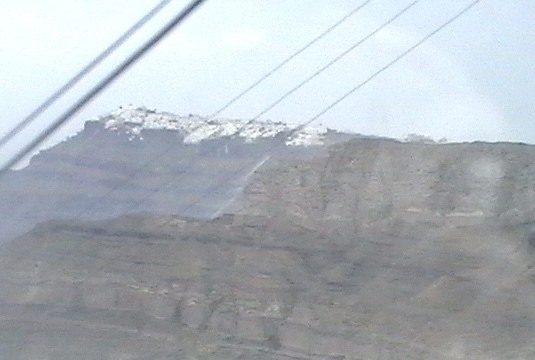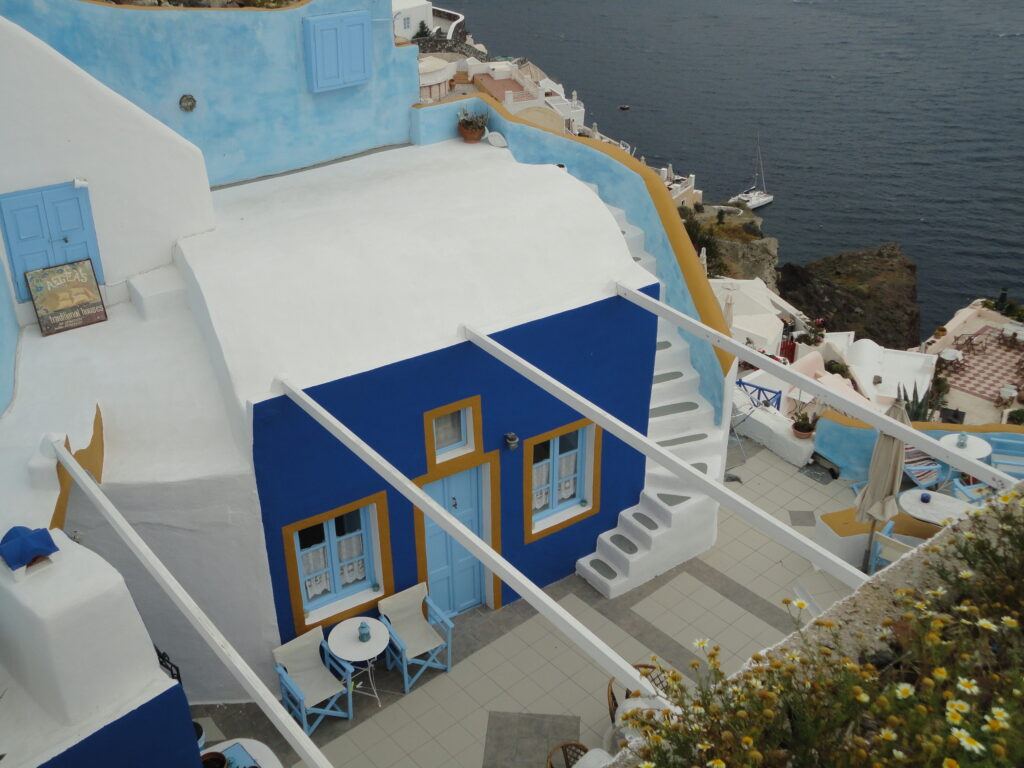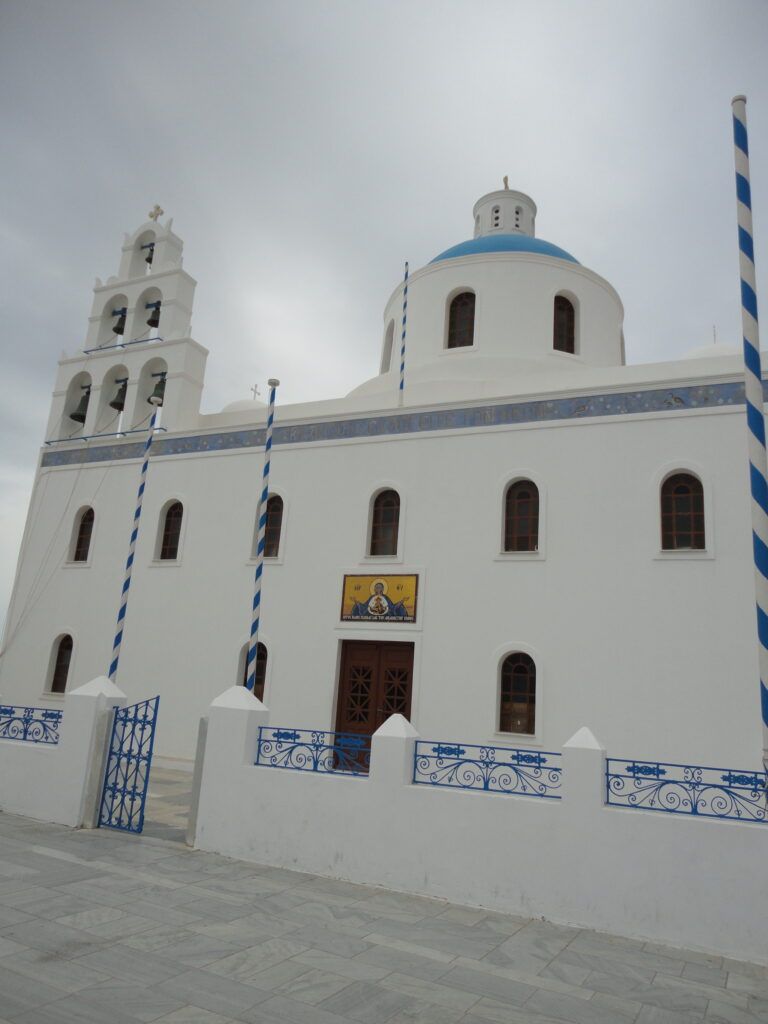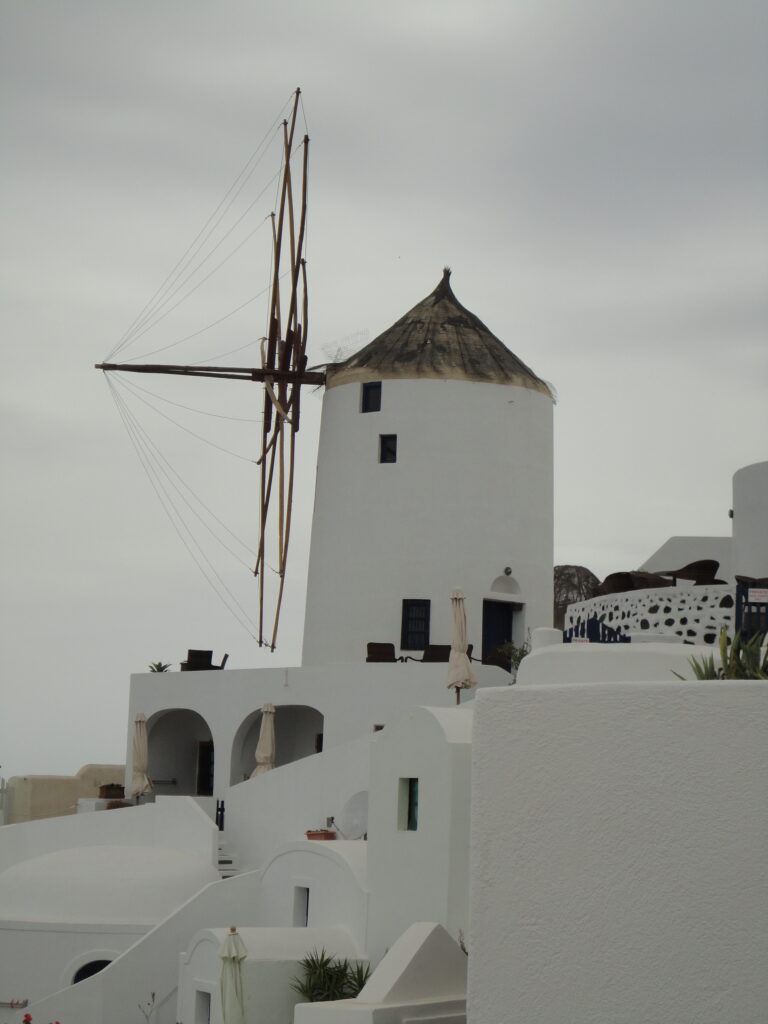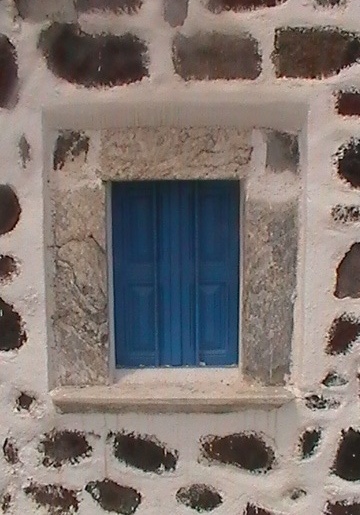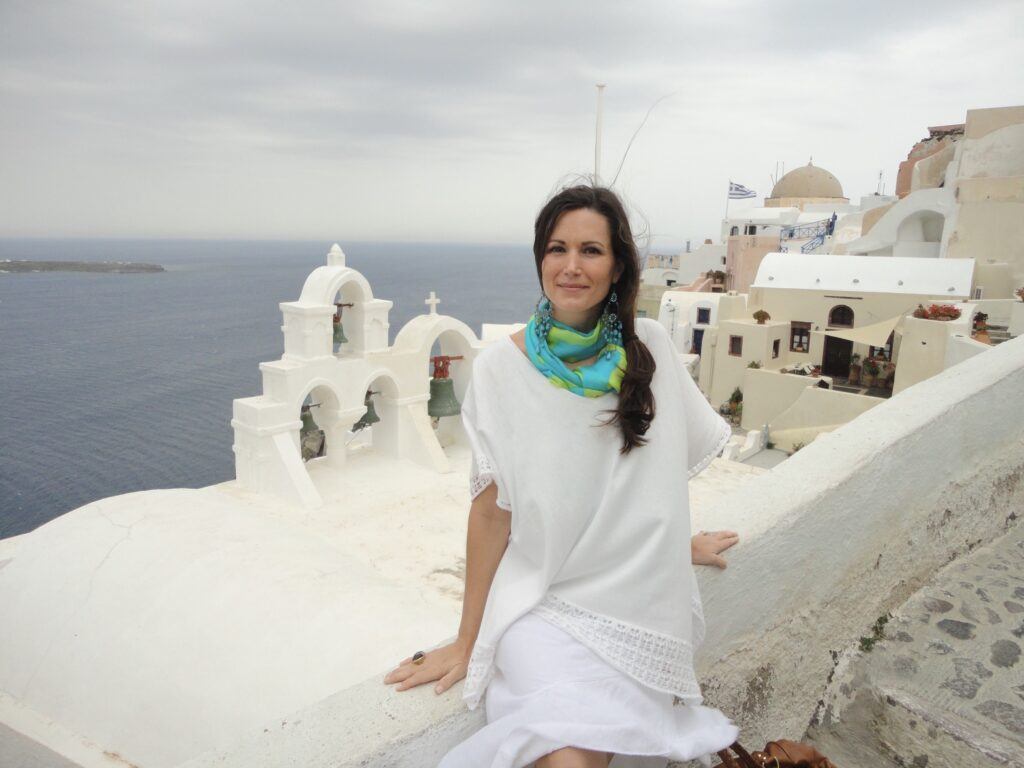 Of course I took pictures of any dogs I saw. This one dog was so pretty and had the sweetest face. I had to take a quick snapshot of her.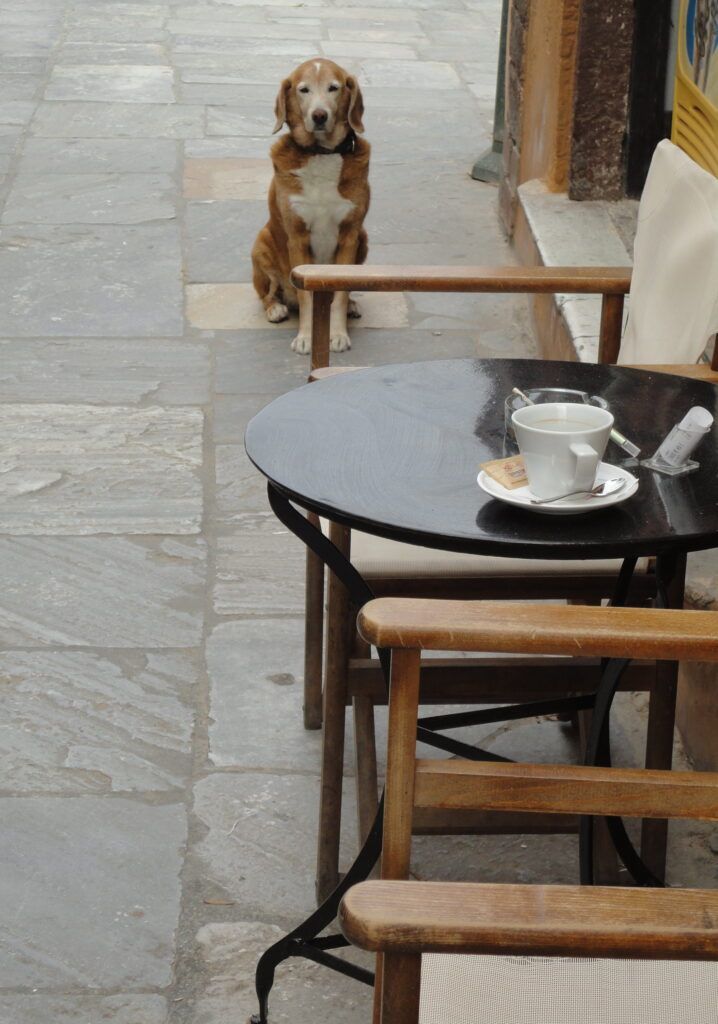 We decided to rent a bright red compact car and explored Santorini. We stopped along the way to take a few pictures.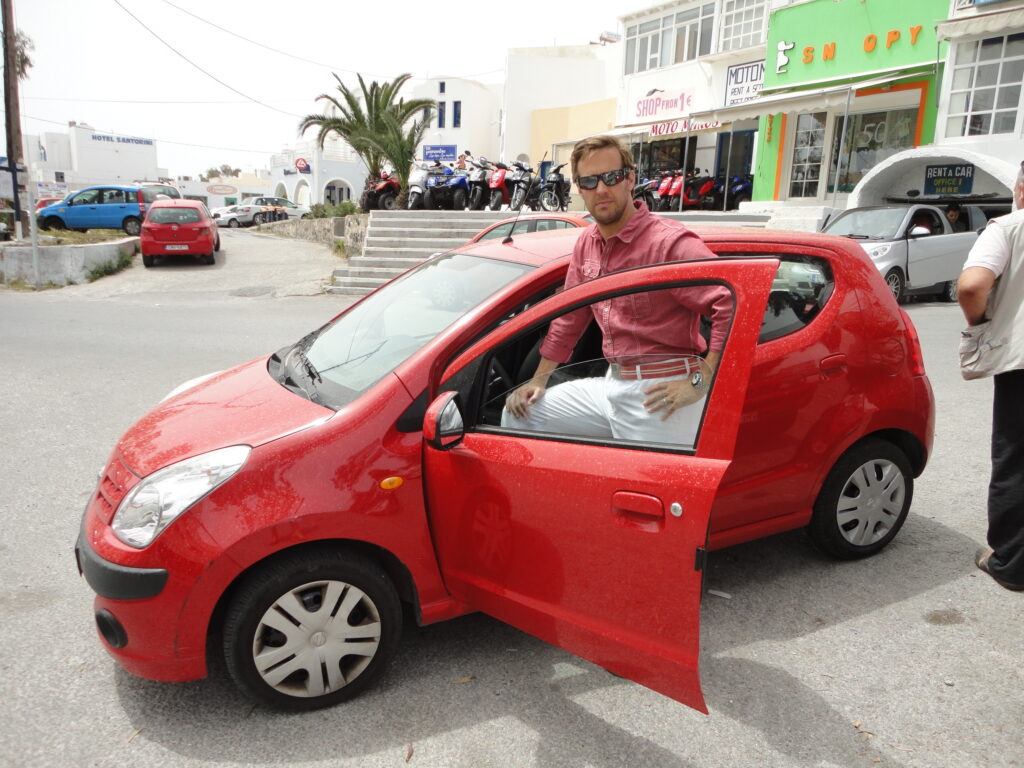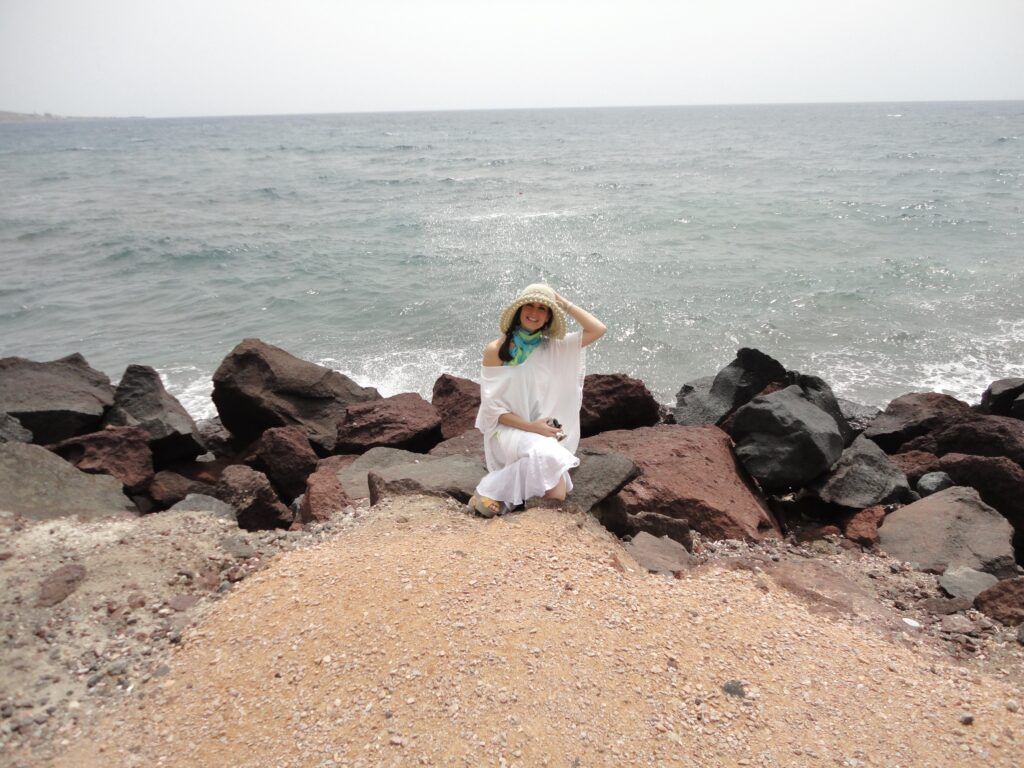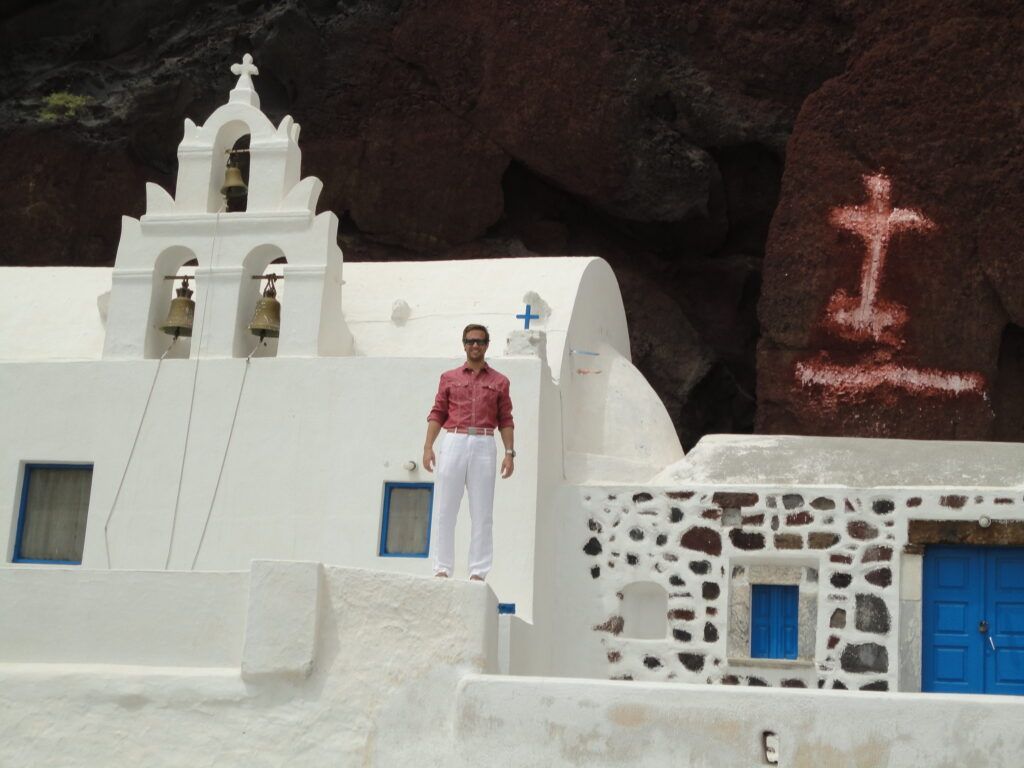 Once we arrived at Black Sand Beach, we walked around on the beach and found a restaurant on the ocean to eat a couple of snacks. It was late afternoon and the restaurant was not busy.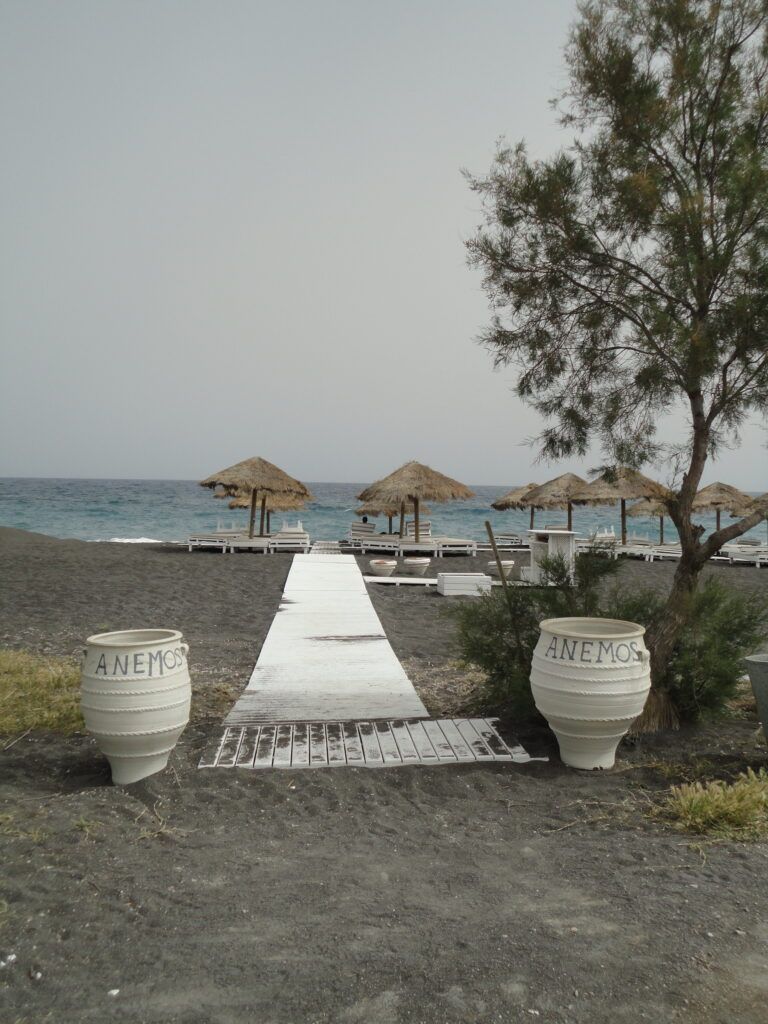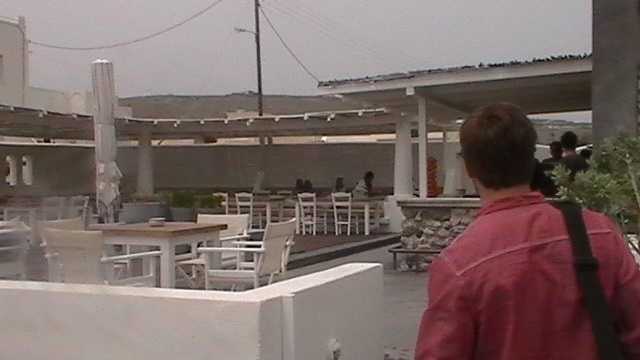 Bart and I ordered and ate the most delicious, fresh appetizers of Greek fava bean dip and octopus.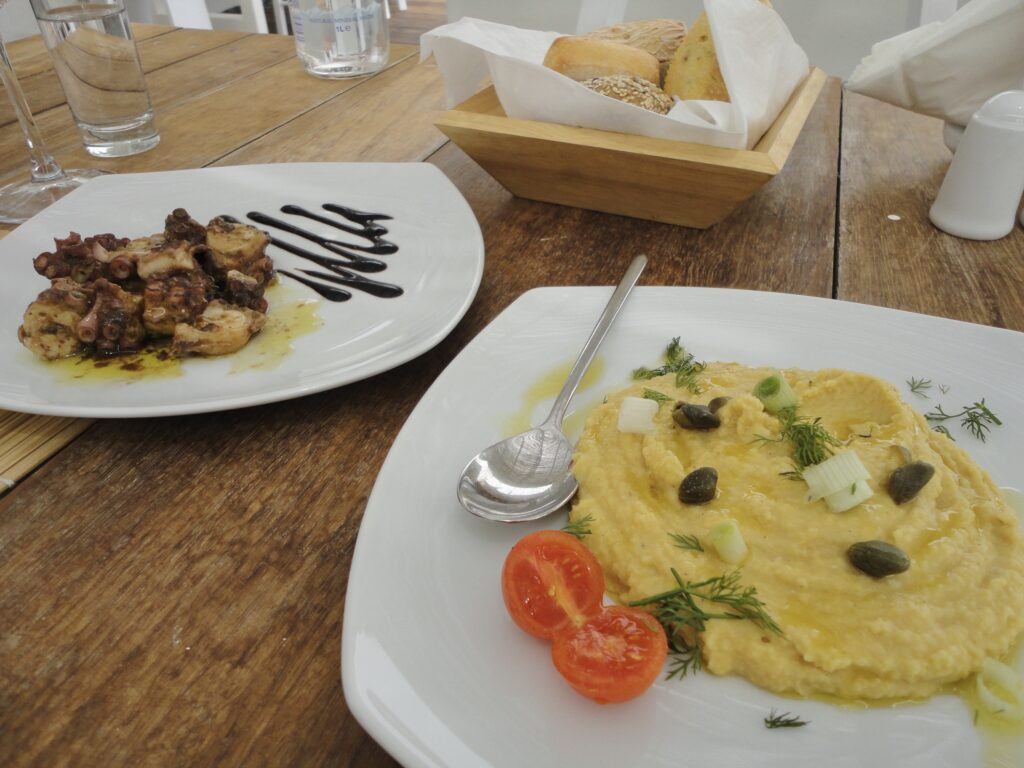 While we were at this idyllic restaurant on the beach, we watched the owners of the restaurant along with their beautiful Greek family making wreaths with fresh flowers in them. They would place each wreath on all of the tables.  It was so peaceful to watch them as they enjoyed this time together.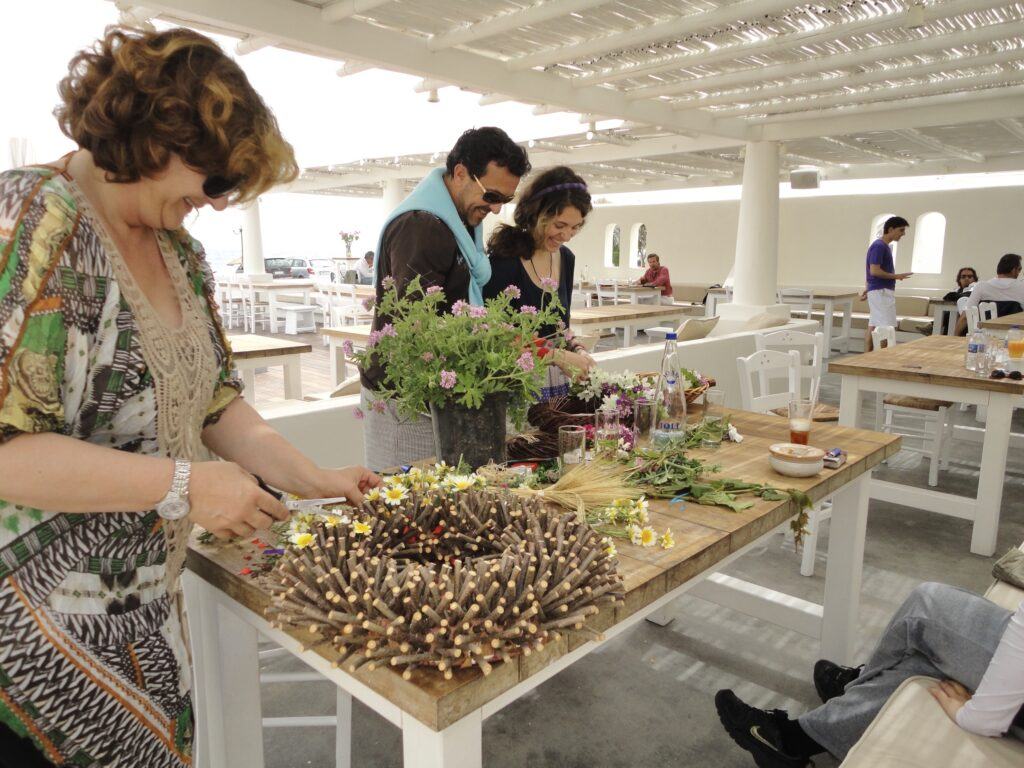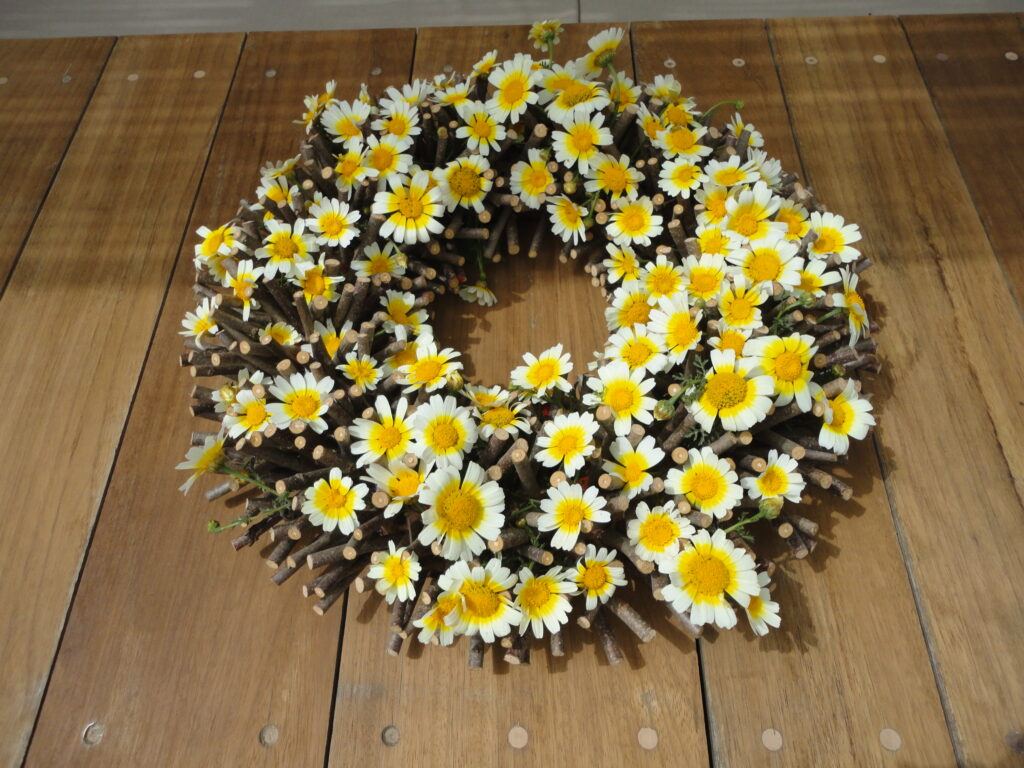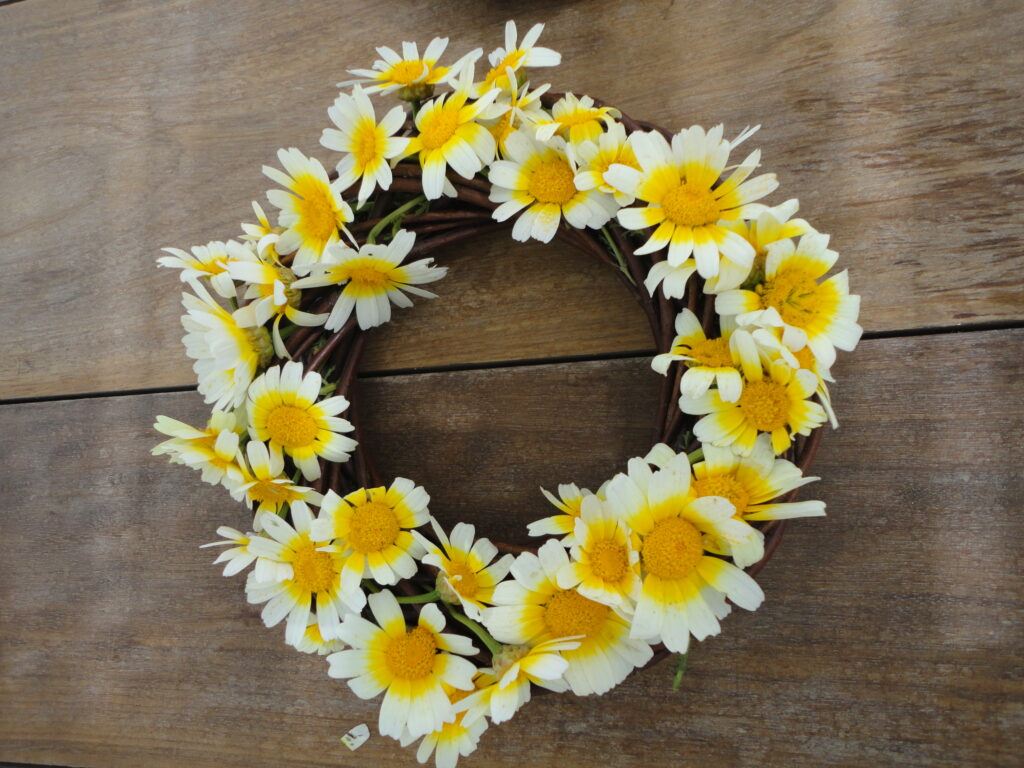 This day every year reminds me of this gorgeous memory in Greece.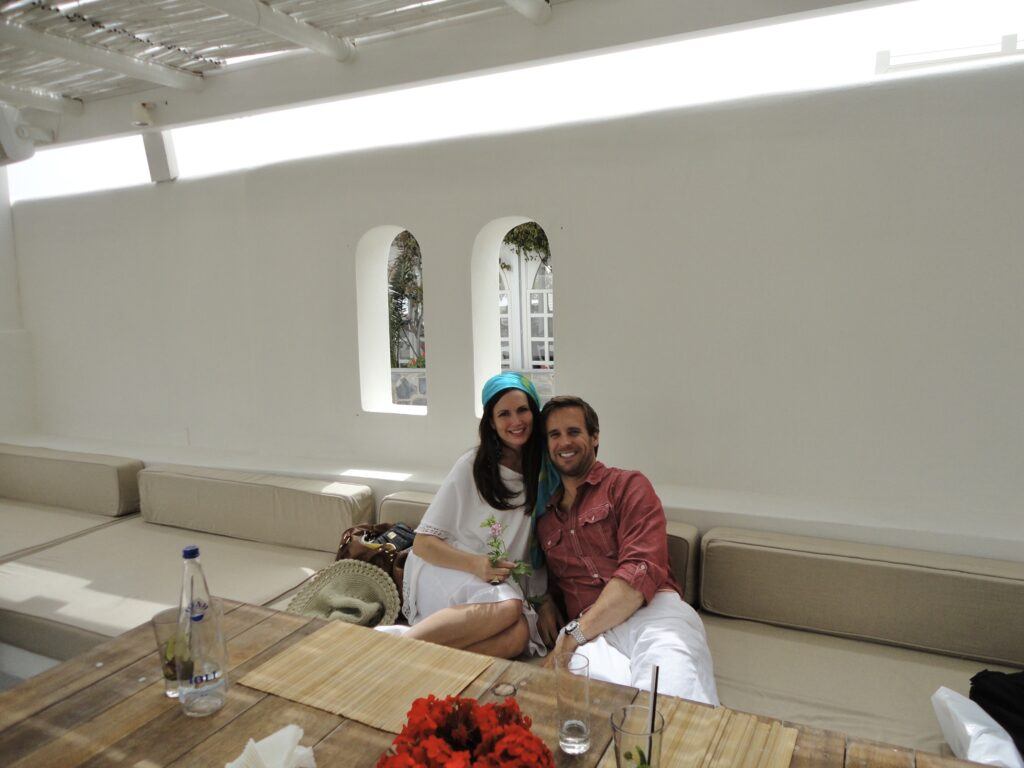 Making May Day Wreaths
Watch "Making May Day Wreaths" YouTube Video HERE
I have enjoyed making May Day wreaths every year since this trip. It brings back so many beautiful memories. This year I chose to make wreaths with supplies I had on hand at the house.
(Check out last year's May Day blog post HERE)
Supplies I used to make our May Day Wreaths:
2 Larger Boxwood Wreaths (my wreaths are 21 1/4″ in diameter)
2 Bunches of Baby's Breath
Black & White Striped Ribbon to make 2 Bows
4 Fuzzy Pipe Cleaners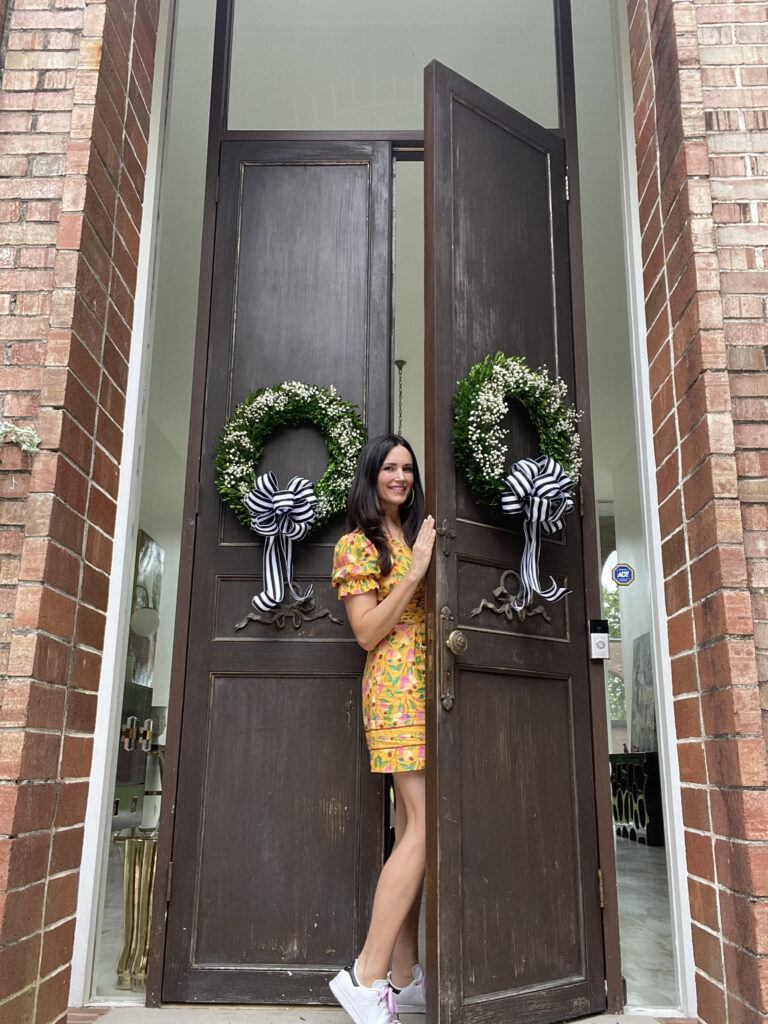 I love using my preserved boxwood wreaths throughout the year for different occasions. The wreaths have a beautiful green color that stand out on the front door and look like they are fresh boxwood wreaths.
20″ Preserved Boxwood Wreath, Click HERE
24″ Preserved Boxwood Wreath, Click HERE
Wired Black & White Striped Ribbon, Click HERE
Black Chenille Pipe Cleaners, Click HERE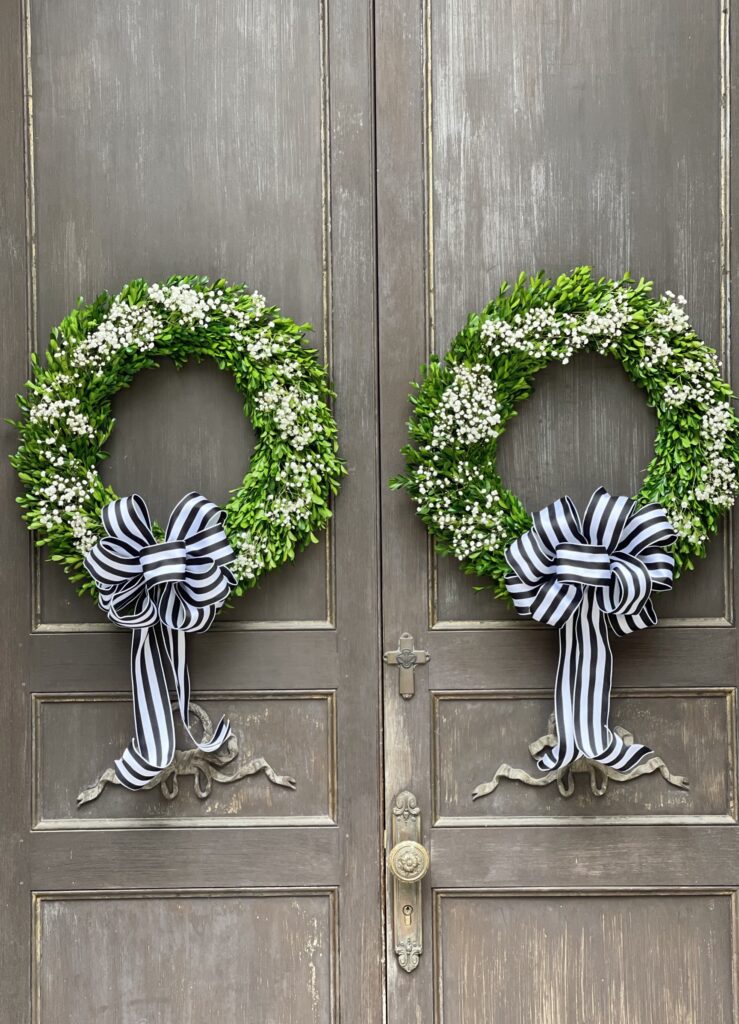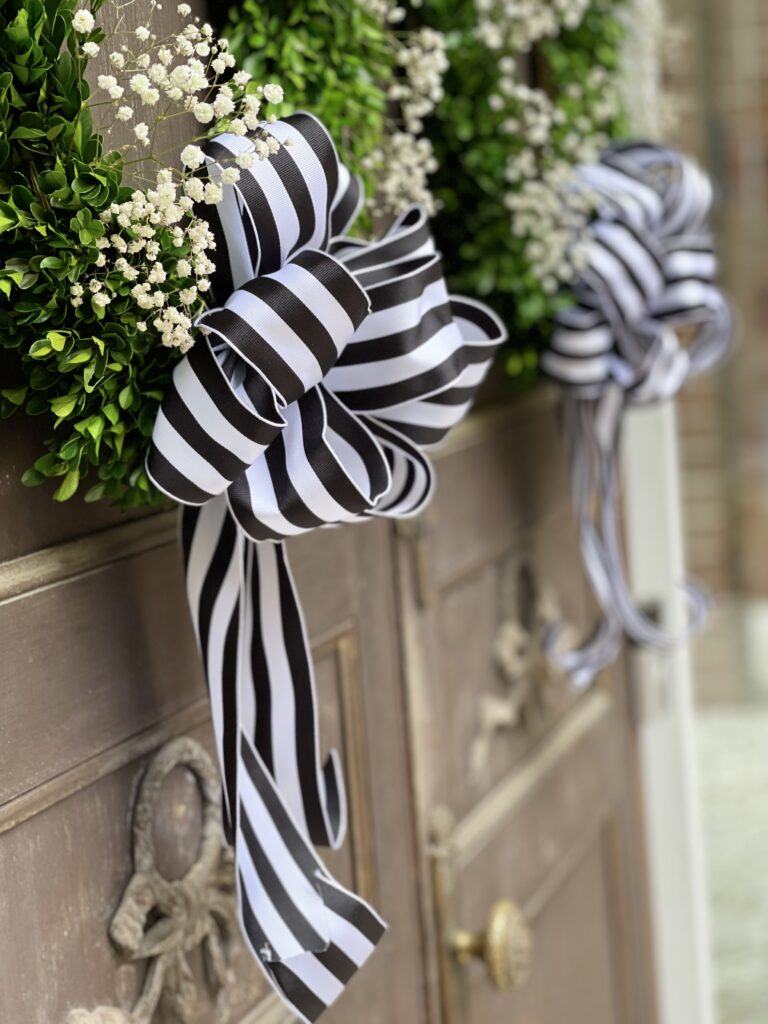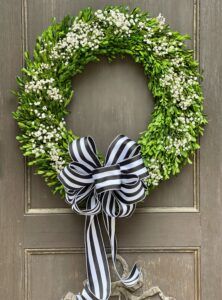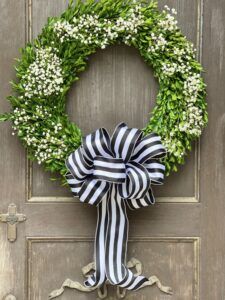 I took two bunches of fresh Baby's Breath and cut the groupings of flowers off the stems. The stems easily fit into spaces into the boxwood wreath and secure themselves.  I am not keeping the Baby's Breath in water and not securing them with wire or hot glue. They will dry and change color over the next week, but will stay pretty well without water.
These wreaths are simple to put together and provide happy memories of our trip in Greece.
(Notice…Trooper in the pic below peeking out!!)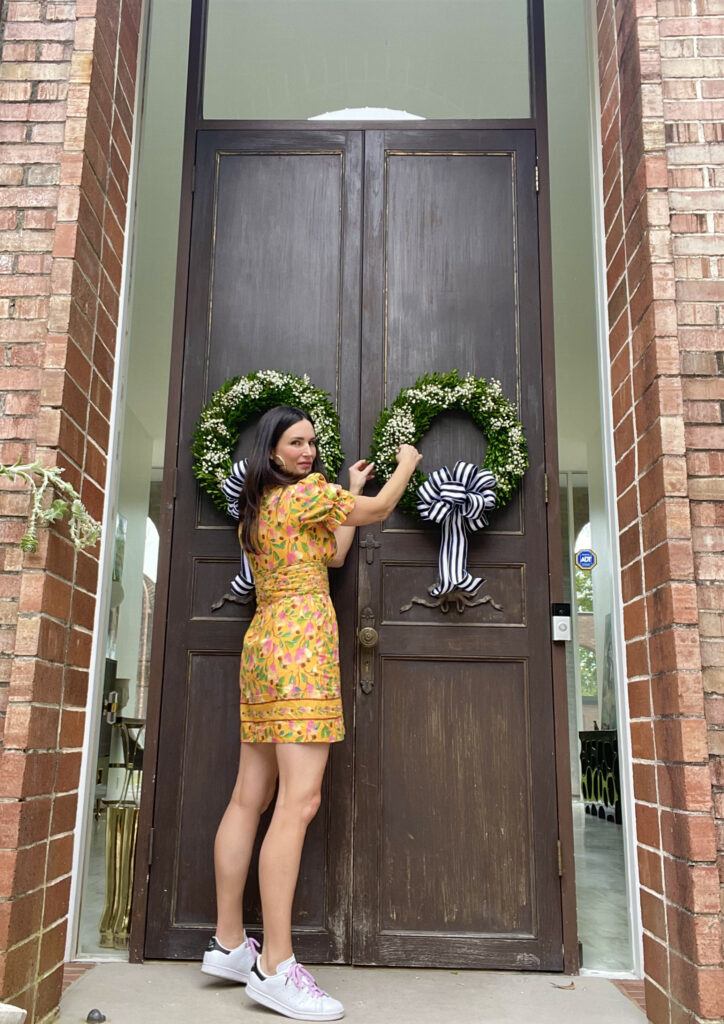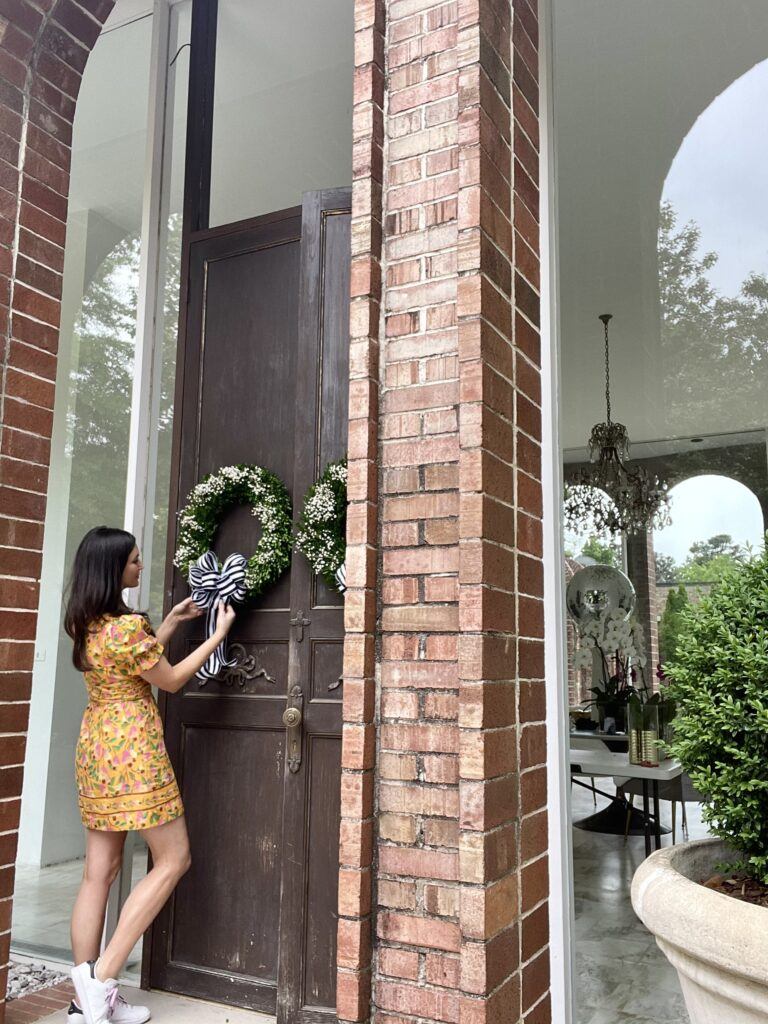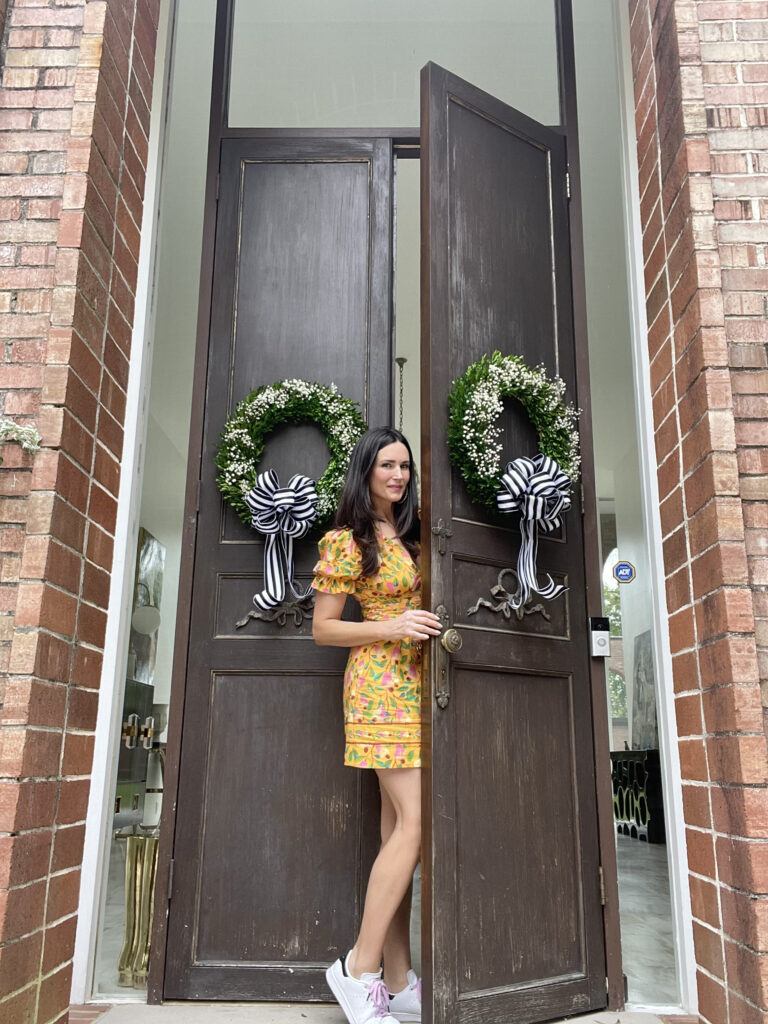 These pictures were all taken by me and Bart from our personal trip and from this year's May Day.
Happy May Day!