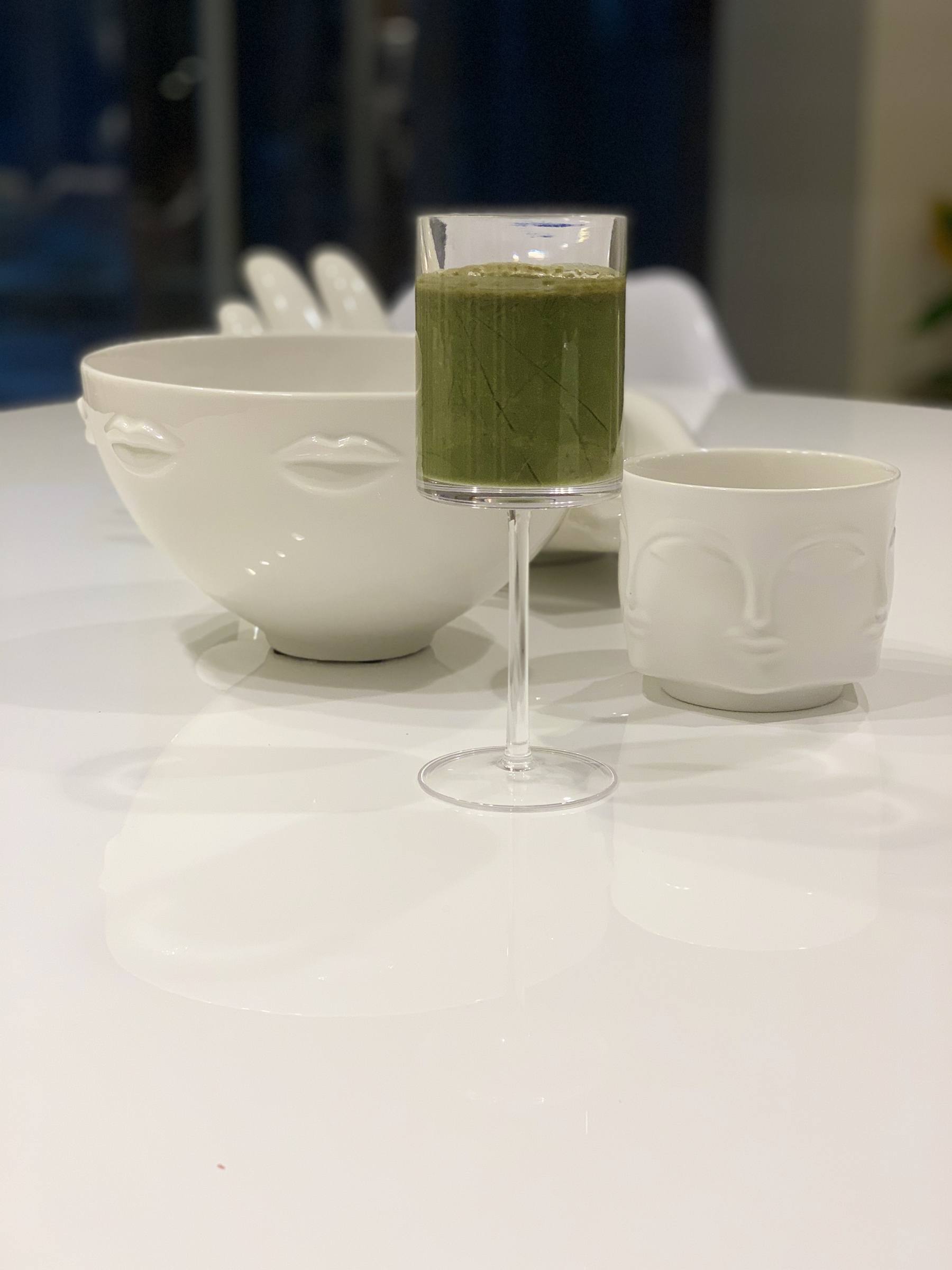 18 Jun

Green Kiwi Smoothie
Green Kiwi Smoothie
Kiwis are a small and powerful fruit! I bought kiwis this week and wanted to incorporate this juicy, tangy fruit into a new smoothie recipe.  This low-cal fruit is a perfect addition to a healthy smoothie and a new recipe is below!
Xoxoxo
D
Natural Benefits of Kiwis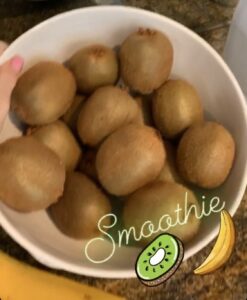 Green Kiwis are small but pack a powerful amount of nutrition with many vitamins and antioxidants. Green Kiwis contain more potassium than a medium banana and a great source of Vitamin E and Folate.
Kiwis are also a rich source of Vitamin C. According to the U.S. Department of Agriculture, a 1-cup serving of sliced Kiwi has about 170 milligrams of vitamin C which is 278 percent of the recommended daily value based on a 2,000-calorie diet.
If you are having trouble sleeping, kiwis may help you drift into sleep and also stay asleep longer. Research has shown eating 1–2 medium kiwis before bed could help improve sleep quality because they are rich in serotonin and antioxidants, both of which may improve sleep quality.
This green and juicy fruit is actually also considered a berry! Kiwis are low in calories with approximately 61 calories per kiwi and also low in sugar with approximately six grams of sugar per kiwi.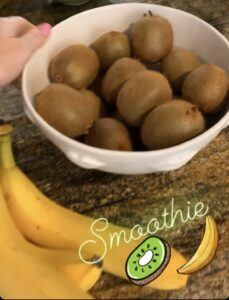 5 Health Benefits of Kiwis

Green Kiwi Smoothie
Since Kiwis are low in sugar and loaded with vitamins and antioxidants, adding one to your smoothie is a great way to pack more nutrition into it.  This smoothie recipe below is a really interesting mix of ingredients, healthy and delicious! And the great thing about making smoothies is you can add or delete any ingredient to create your own delicious variation!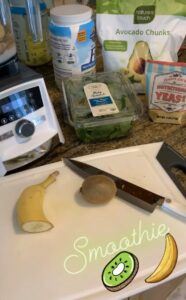 Enjoy!