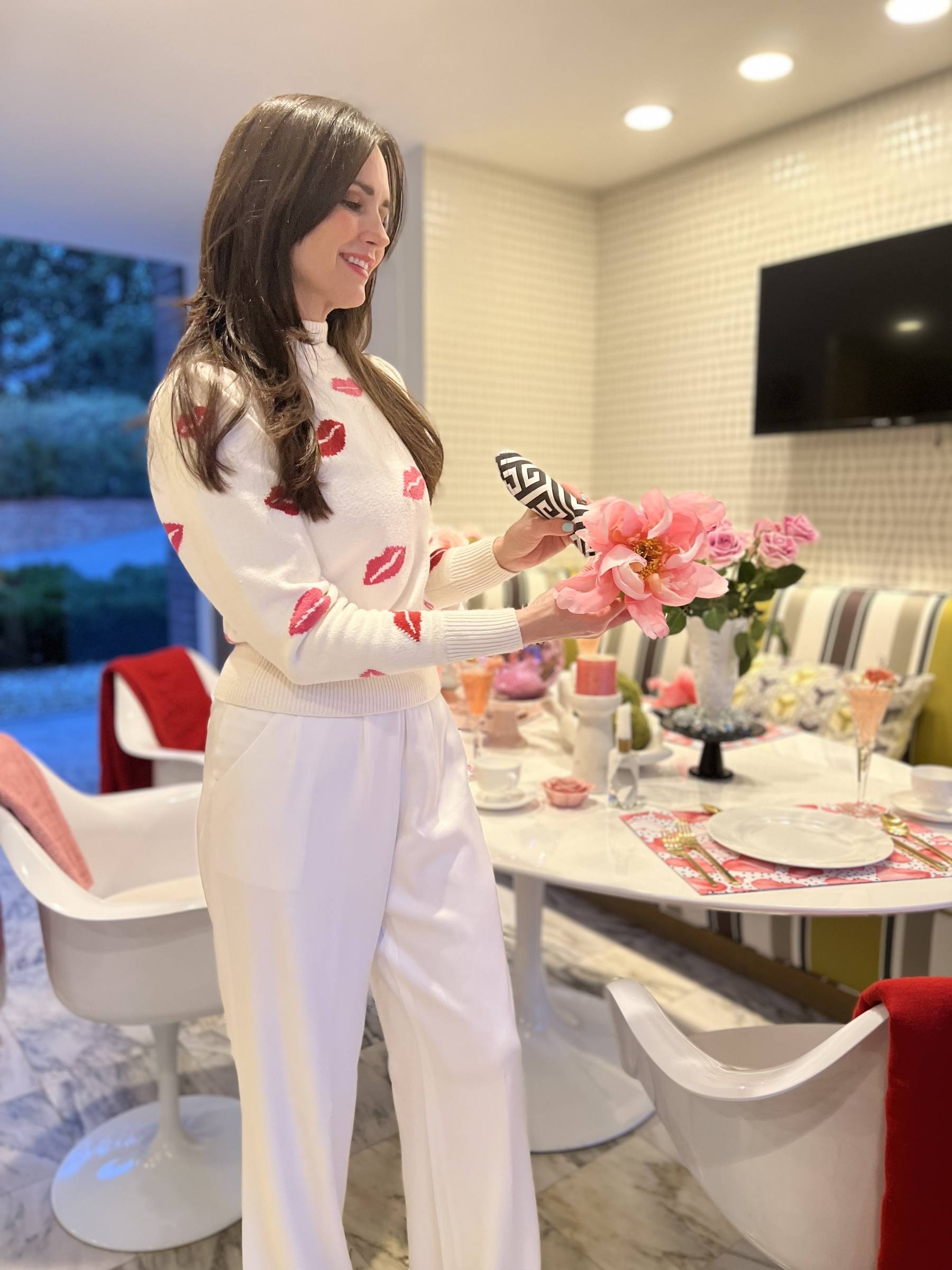 05 Feb

Galantine's Day Brunch
Galentine's Day Brunch
Bringing together those you love!  Whether you are in a relationship or not, you can always celebrate the day of Love with a group of friends. I thought it would be fun to put together a Galentine's Day Brunch tablescape to share with you. Below are ideas for a Valentine's Day tablescape. Hope it inspires you to gather your gals together at your table! Wishing you all an extra special Valentine's Day!
Xoxoxo
D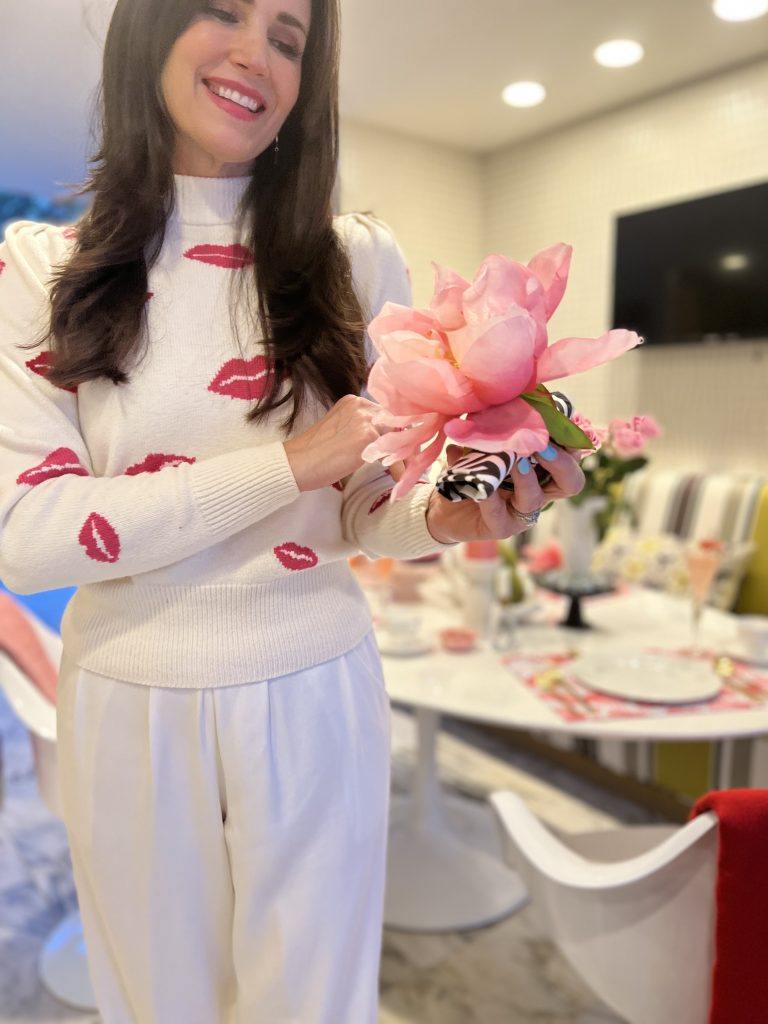 Pop of Pinks Brighten & Bring Cheer!
It's no secret that I love pink! So, this makes decorating for Valentine's Day fun and easy.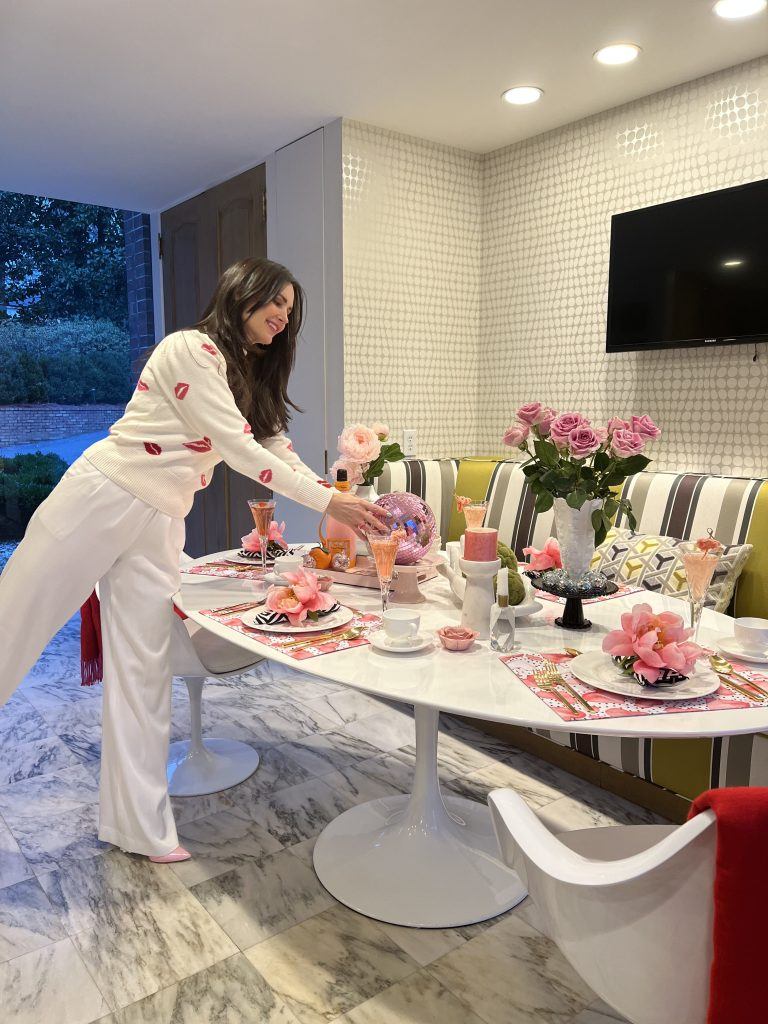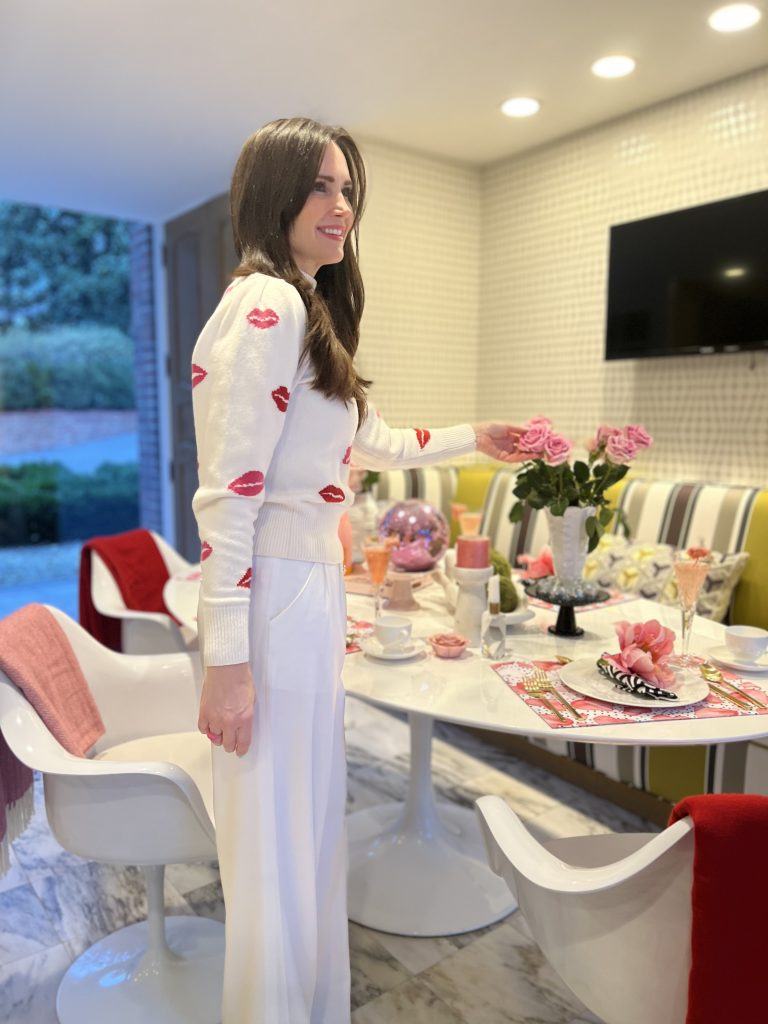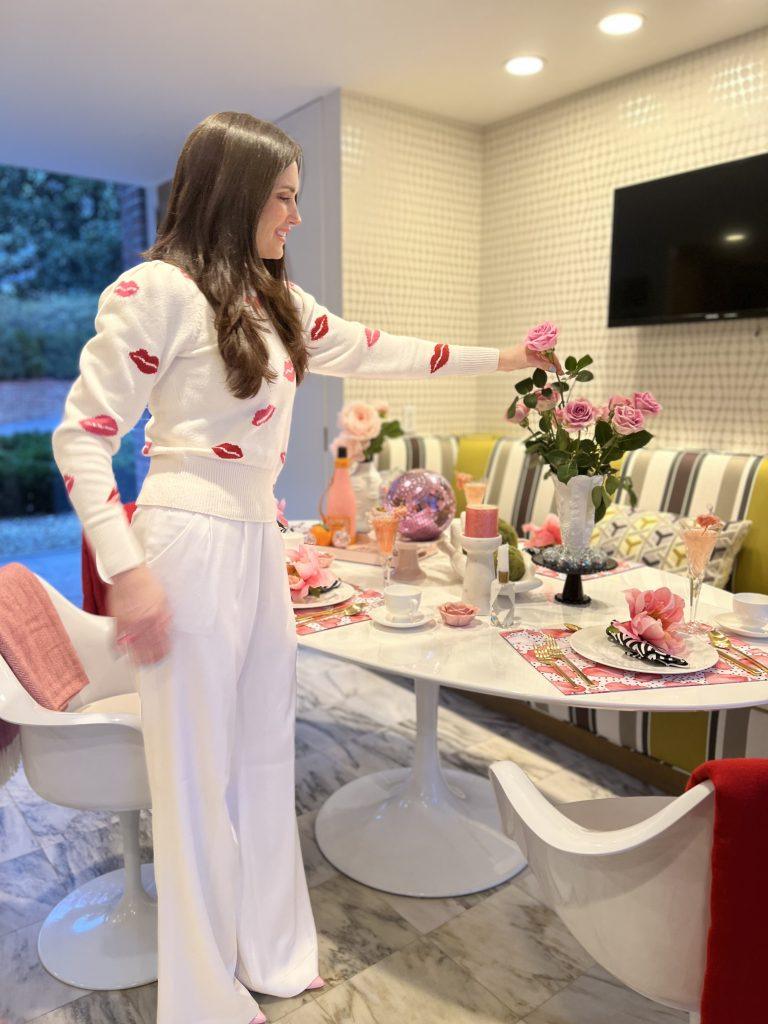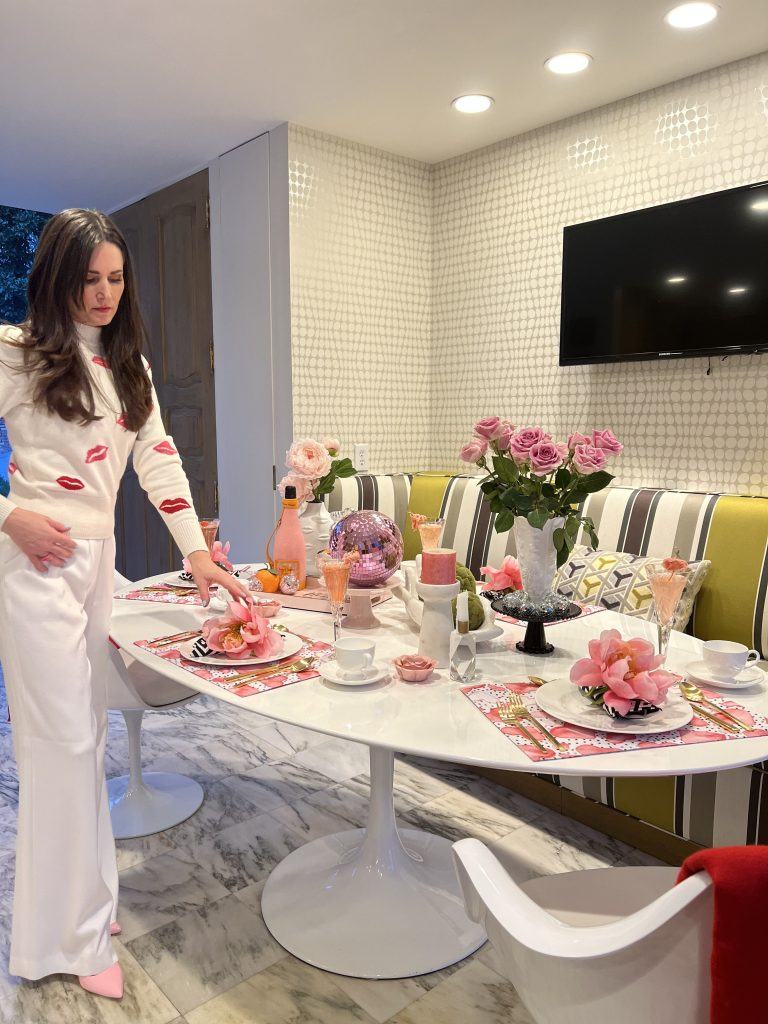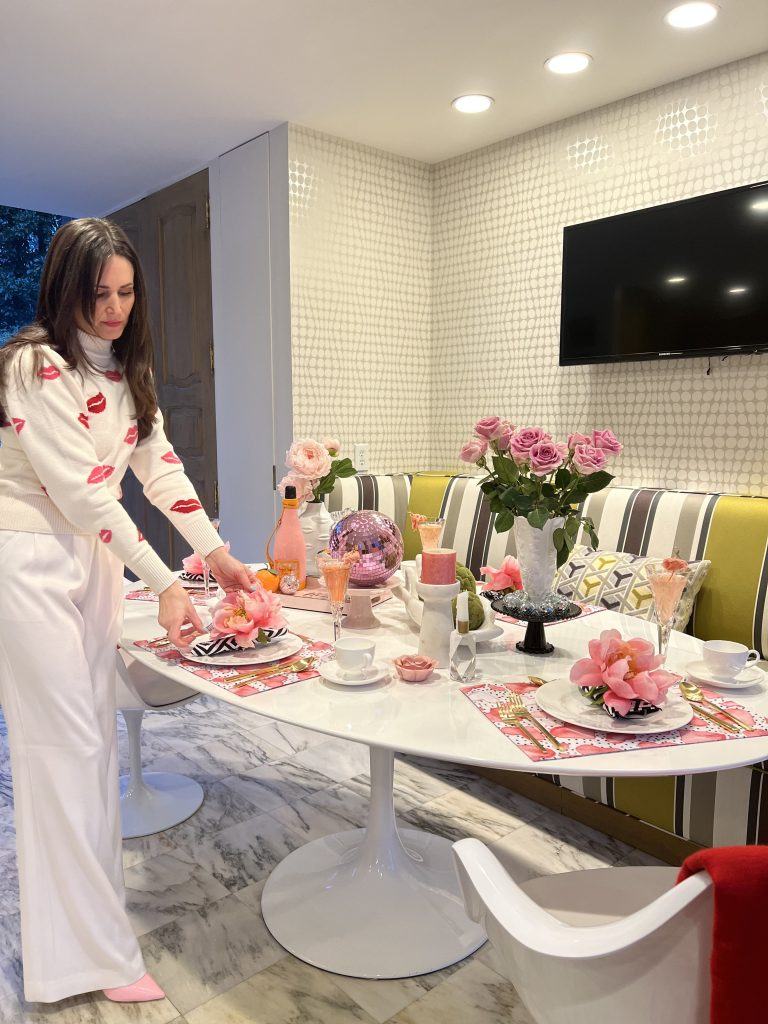 Why is Pink & Red used Valentine's Day?
Have you wondered why pink and red is used for Valentine's Day?
Red means love and is a symbol of the heart.
The red rose was the favorite flower of Venus, the Roman goddess of love.
Red + White = Pink.
The colors of Red & Pink also represent passion.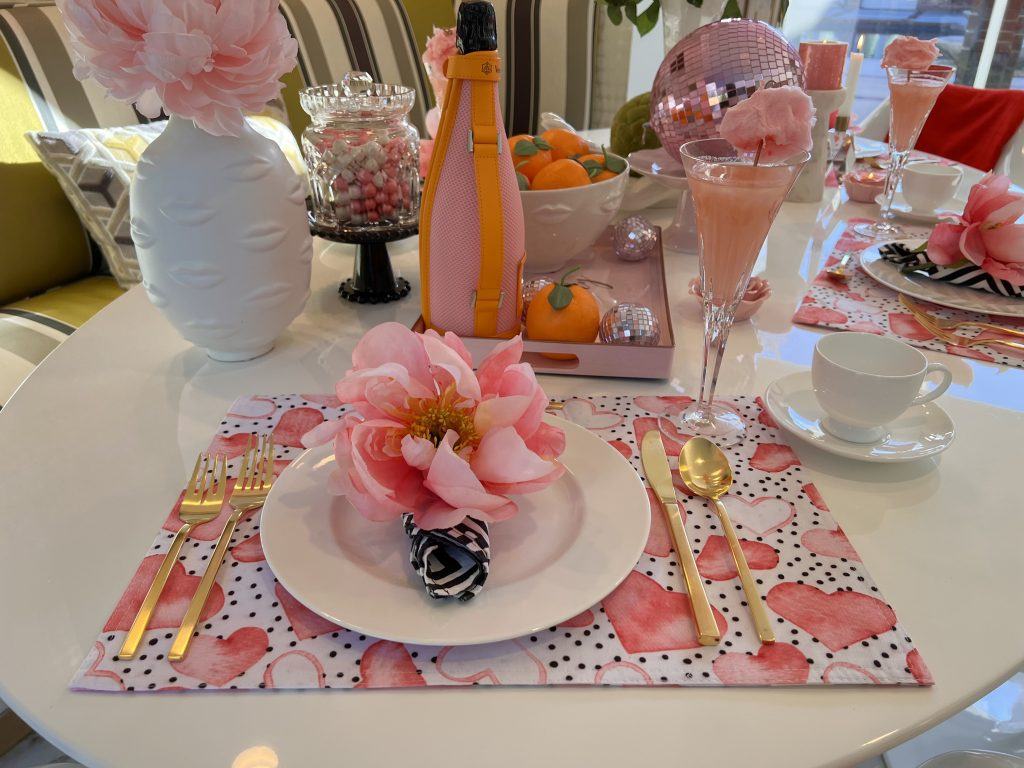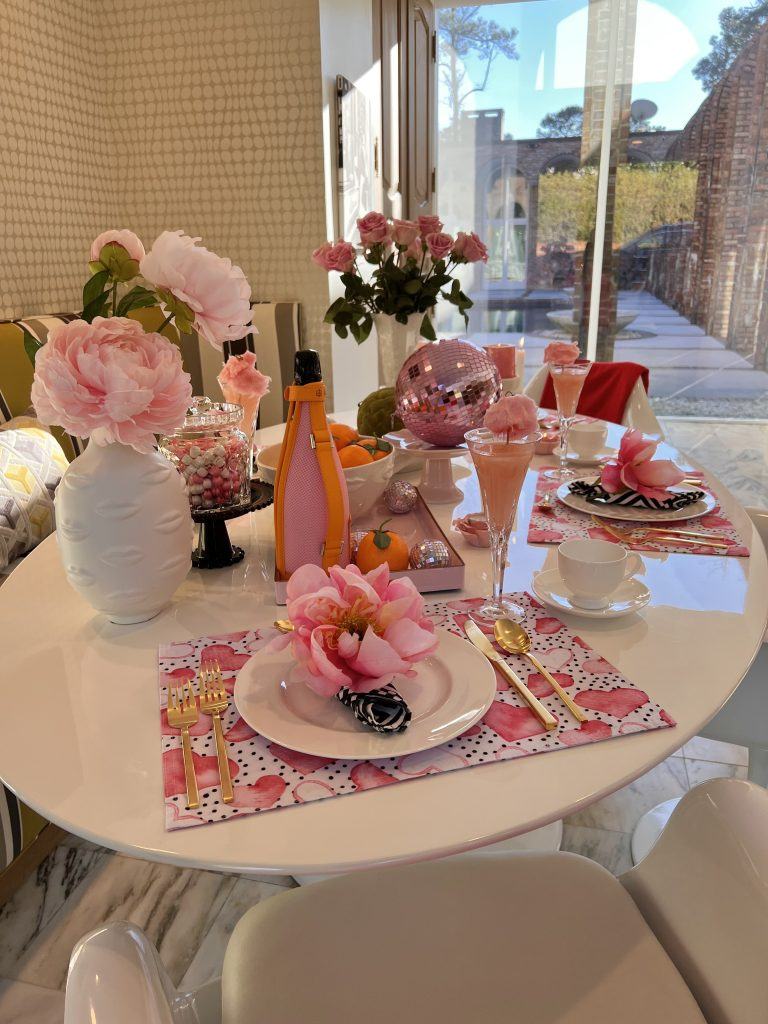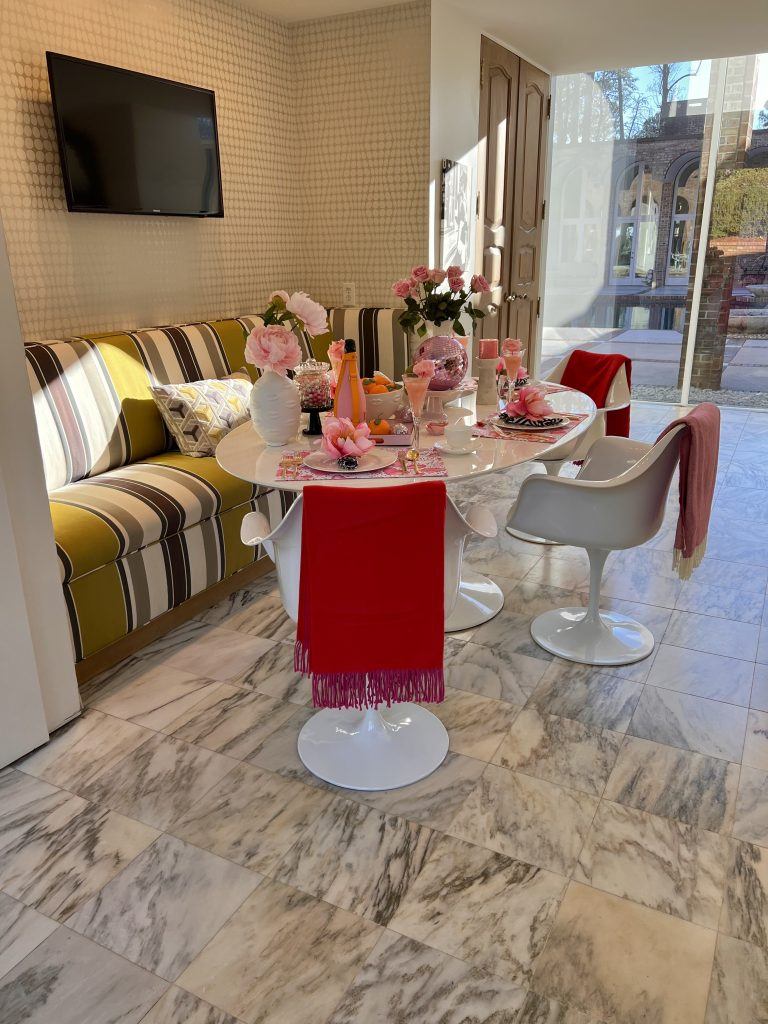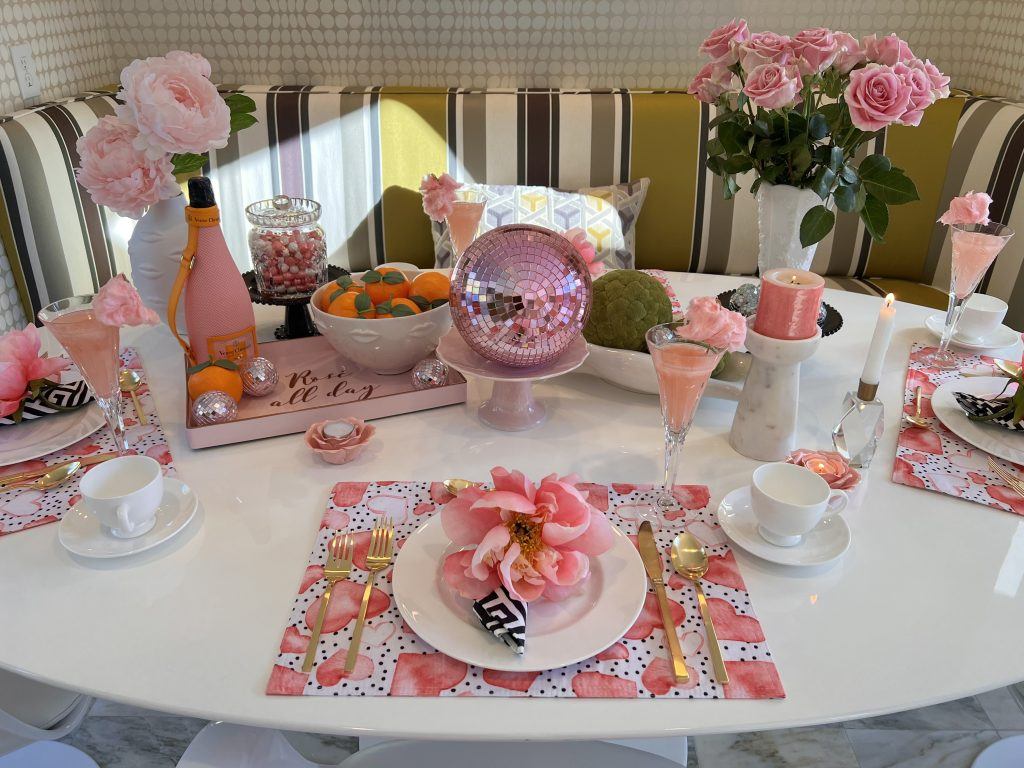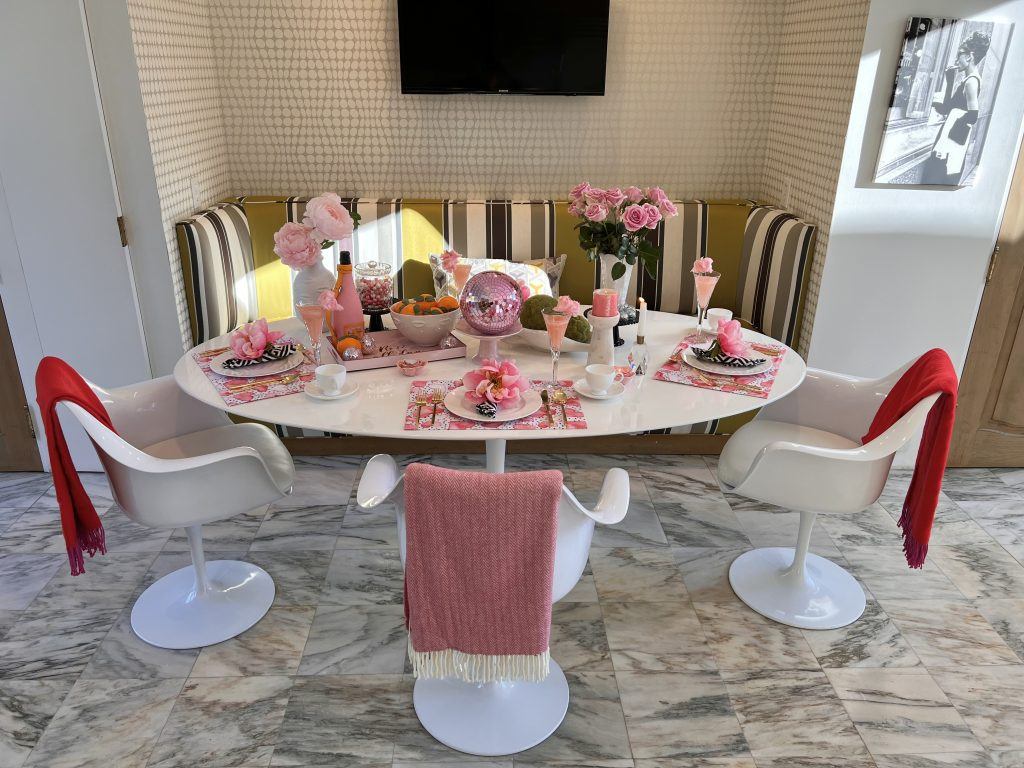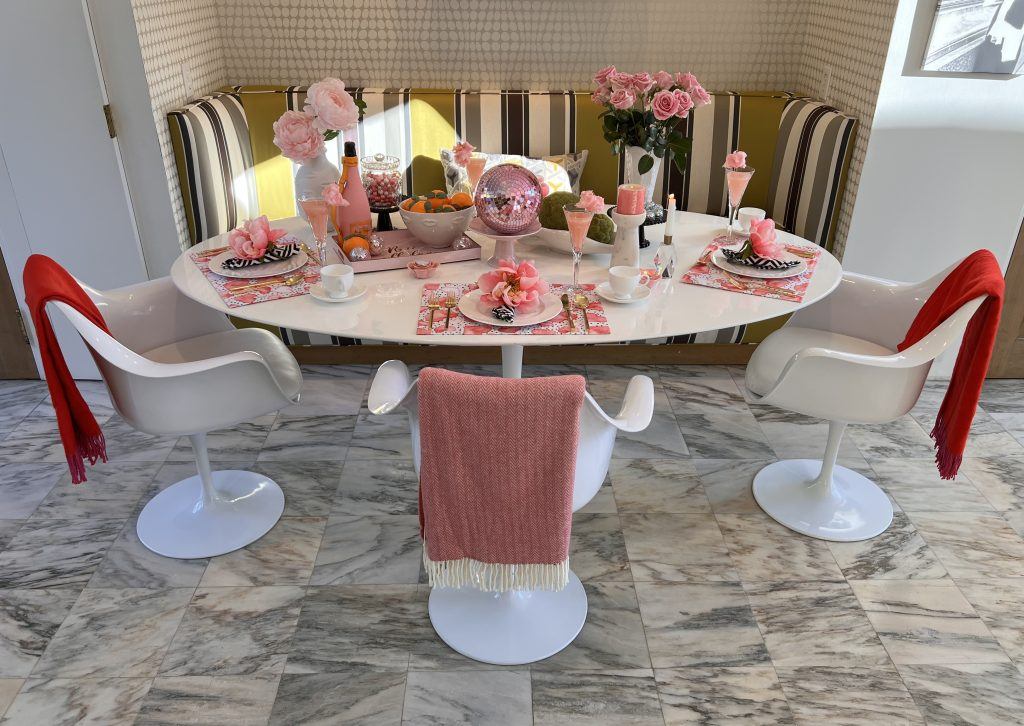 I found these Heart placemats at Home Goods and fell in love with them! That is what inspired me to put together a fun brunch tablescape for Valentine's Day.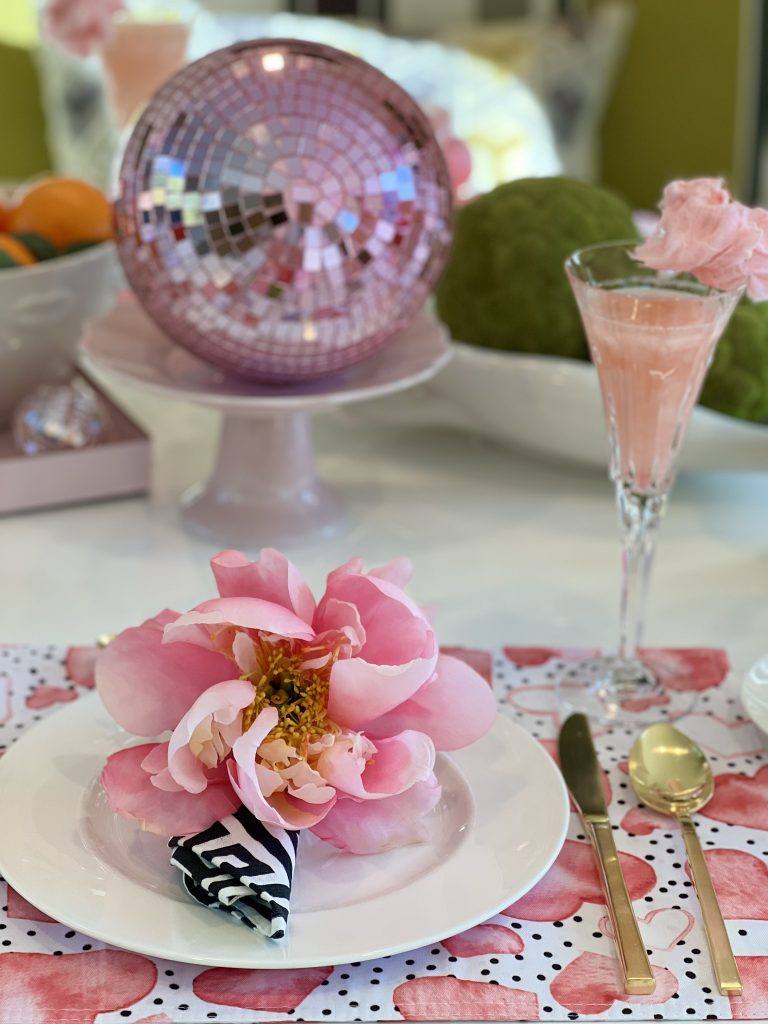 Bringing together all things pink for this table setting was fun to do. I love disco balls and this pink one sprinkles Disco Dots all over the kitchen in the afternoon!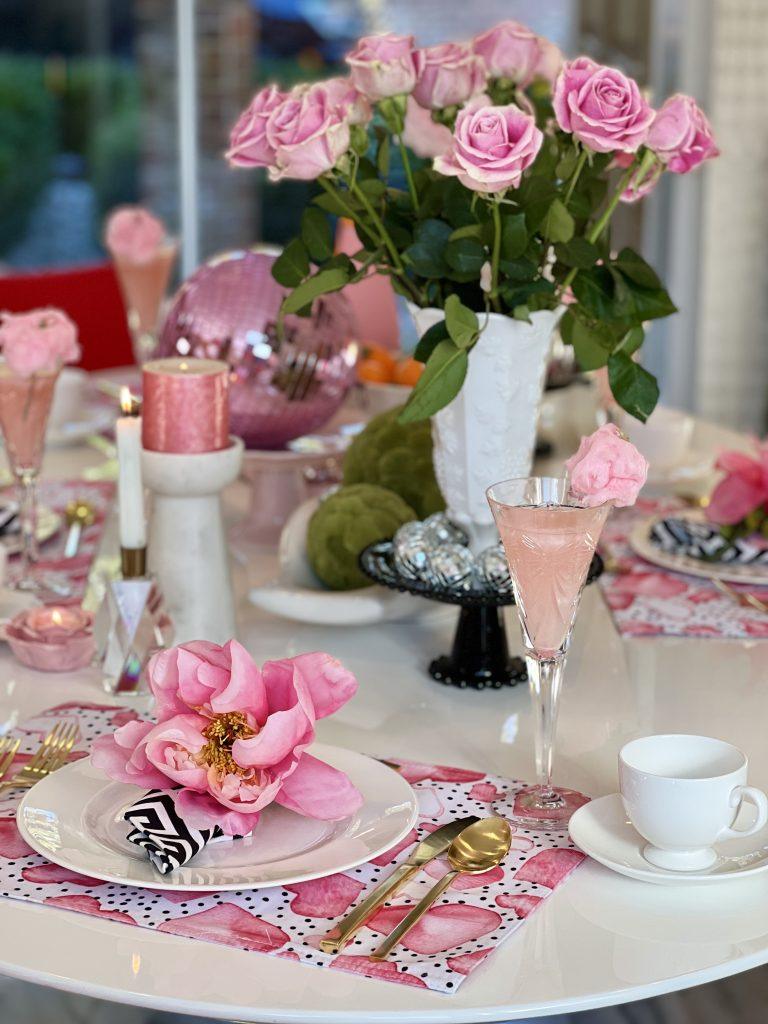 I found these pink peony napkin ring holders at Pier 1 a few years ago on clearance and bought every last one of them. They are beautiful to use during the whole year for different occasions.
Here are links to similar Pink Peony Napkin Rings
Click HERE
These Pink Peony Placemats are beautiful for Valentine's but also for spring and summer place settings
Click HERE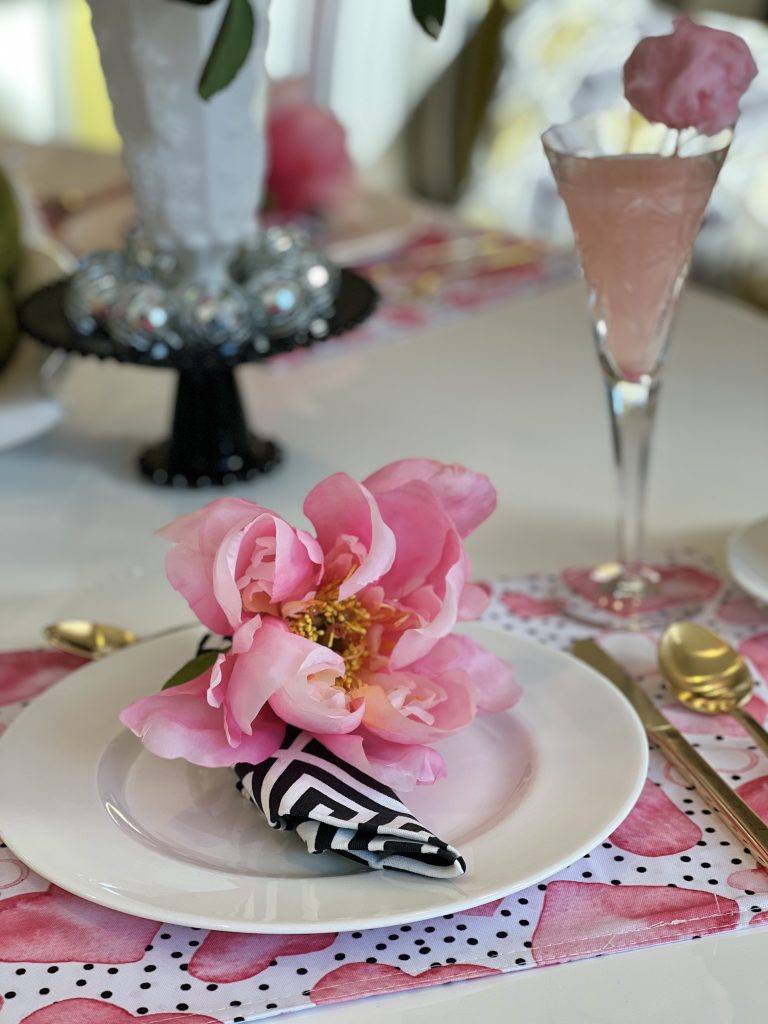 I added a fluffy addition of Pink Cotton Candy on top of the champagne flute. It's a fun and whimsical addition to the table! It also adds a bit of softness on top of the champagne glass.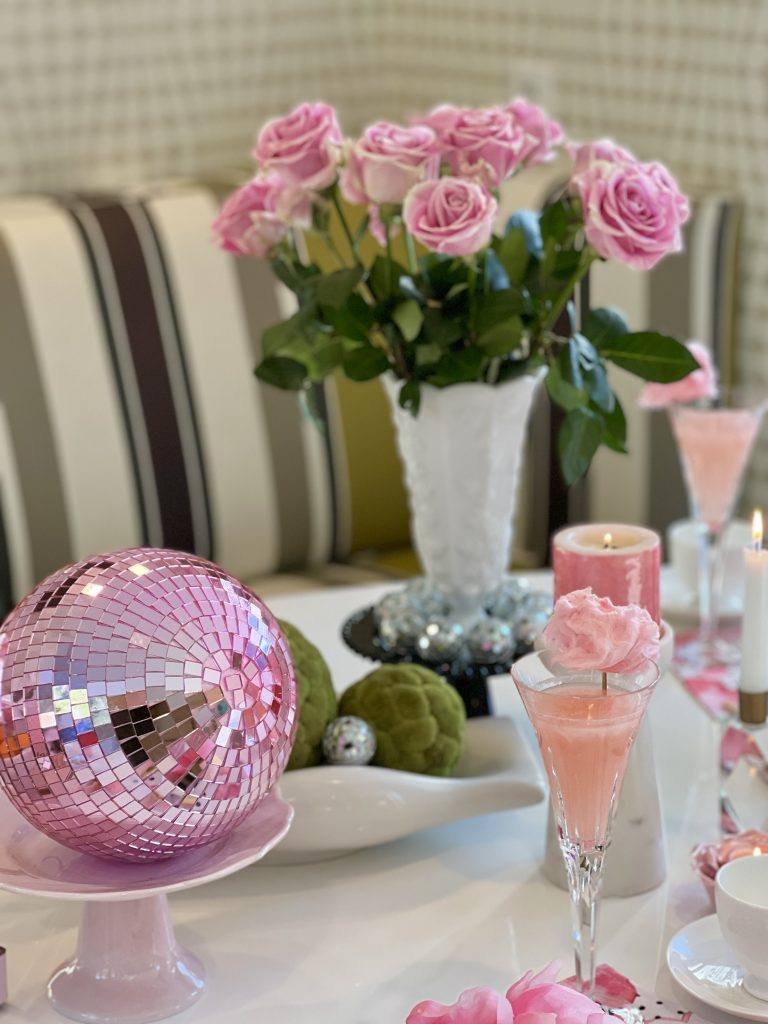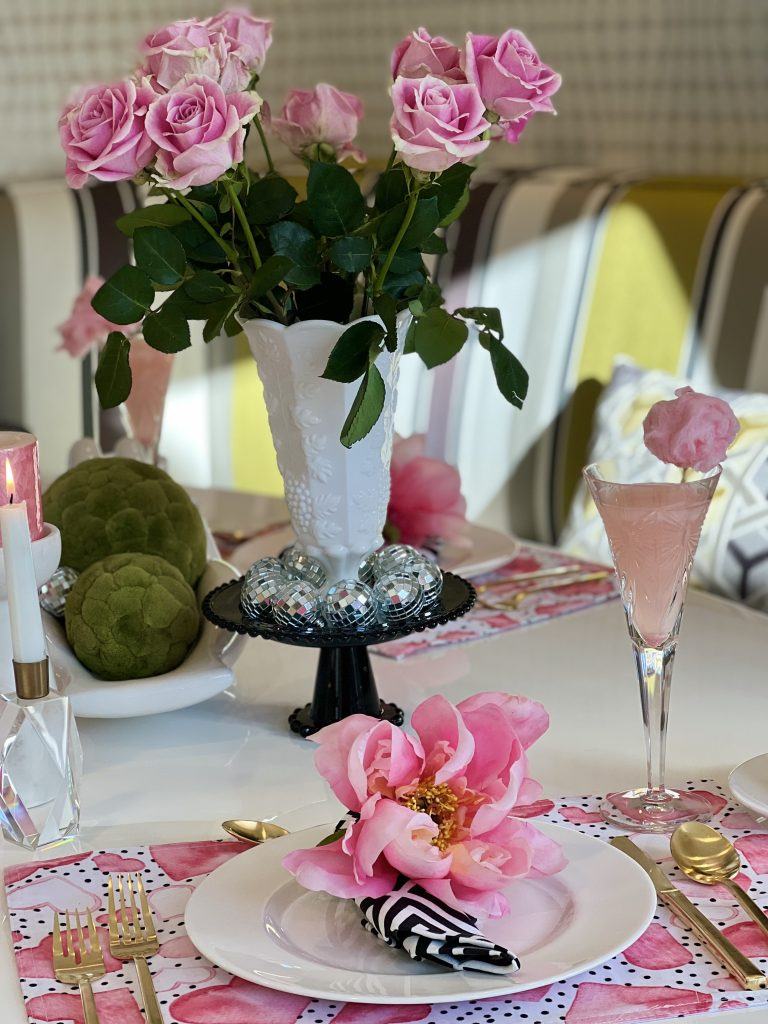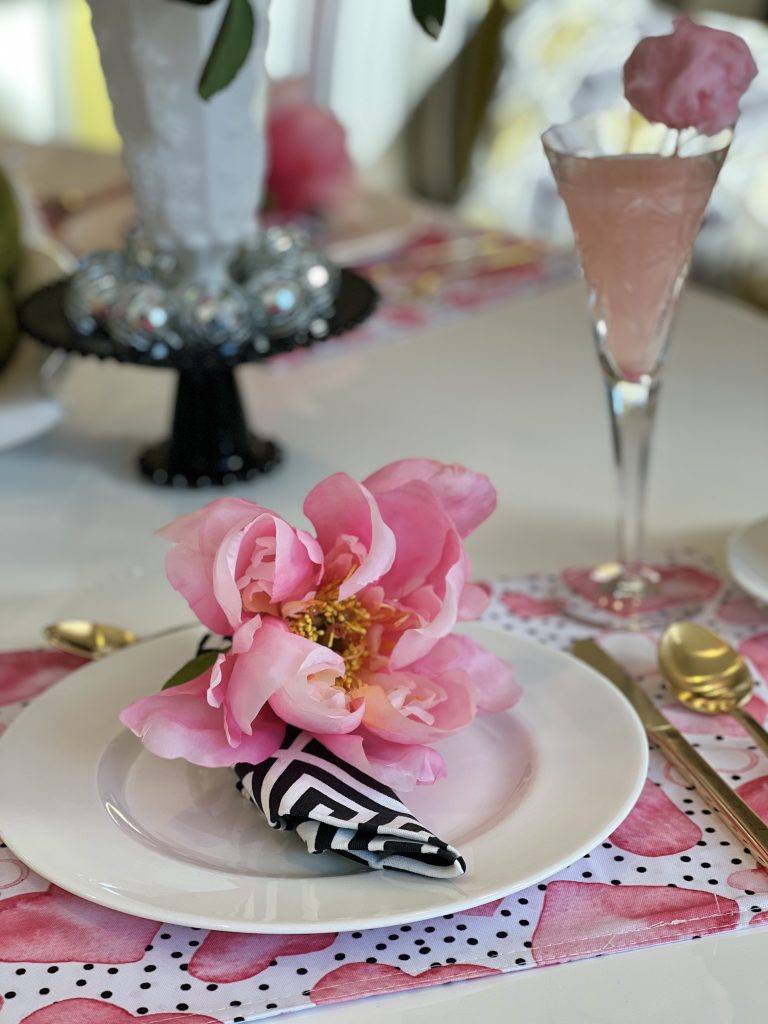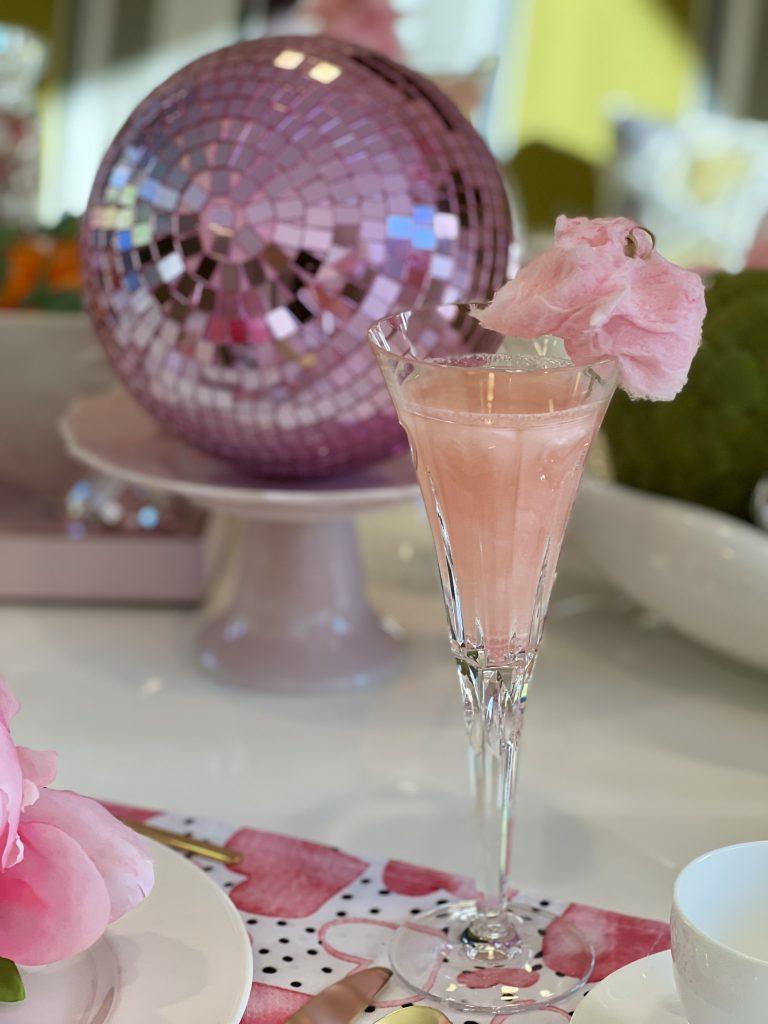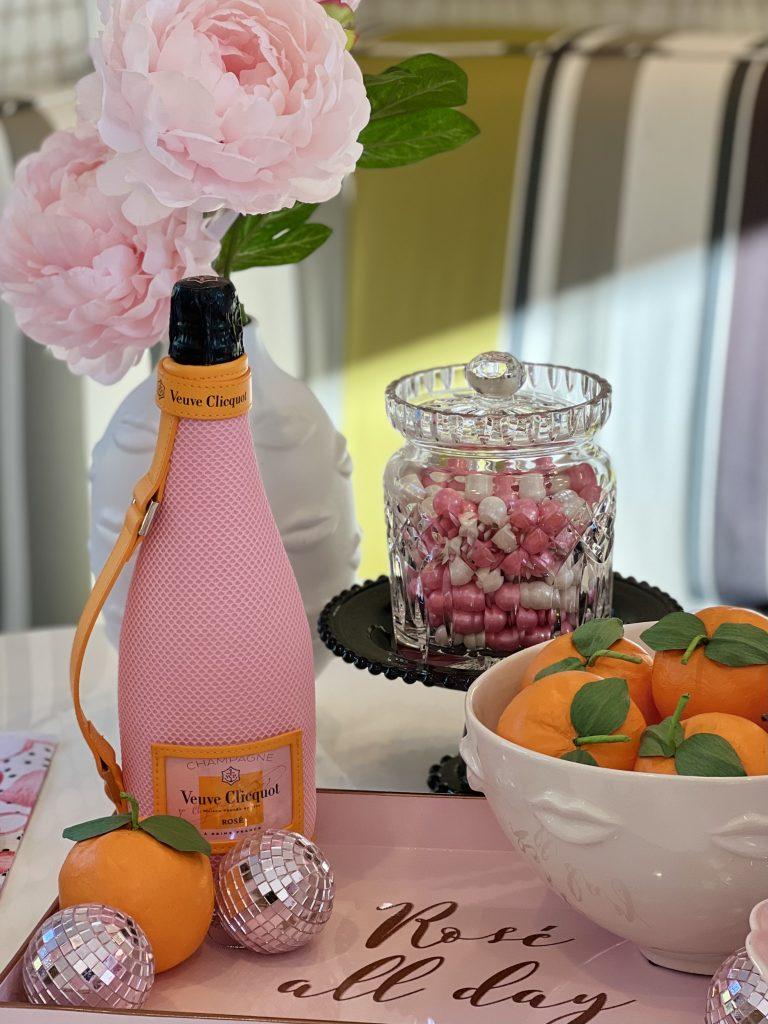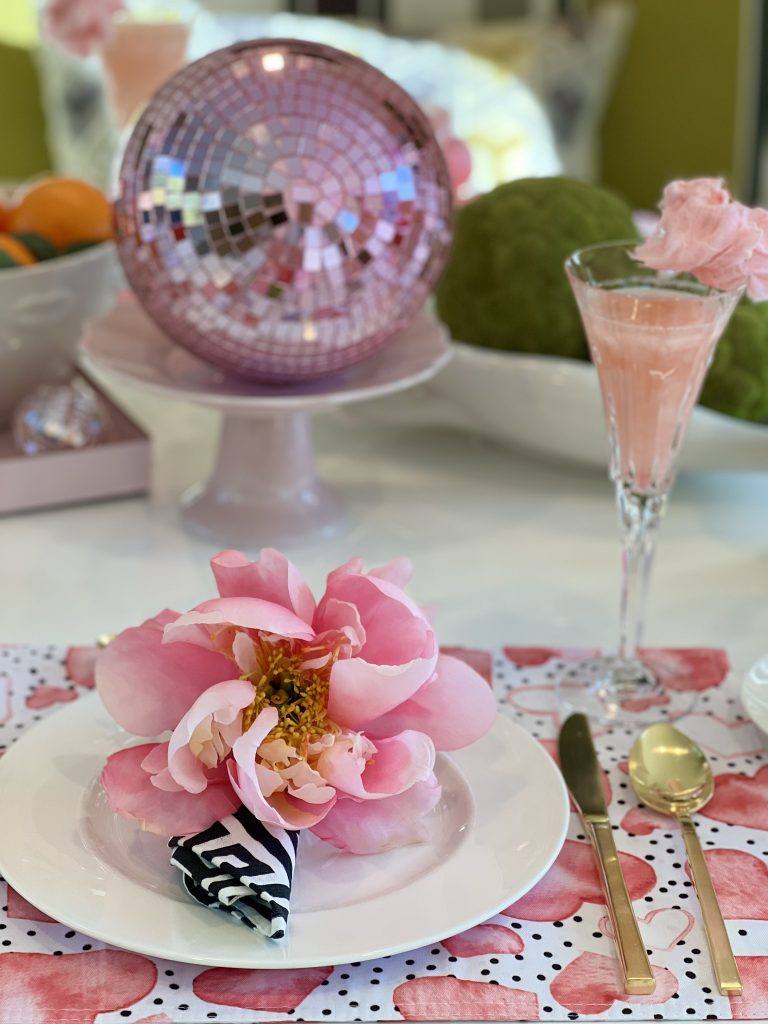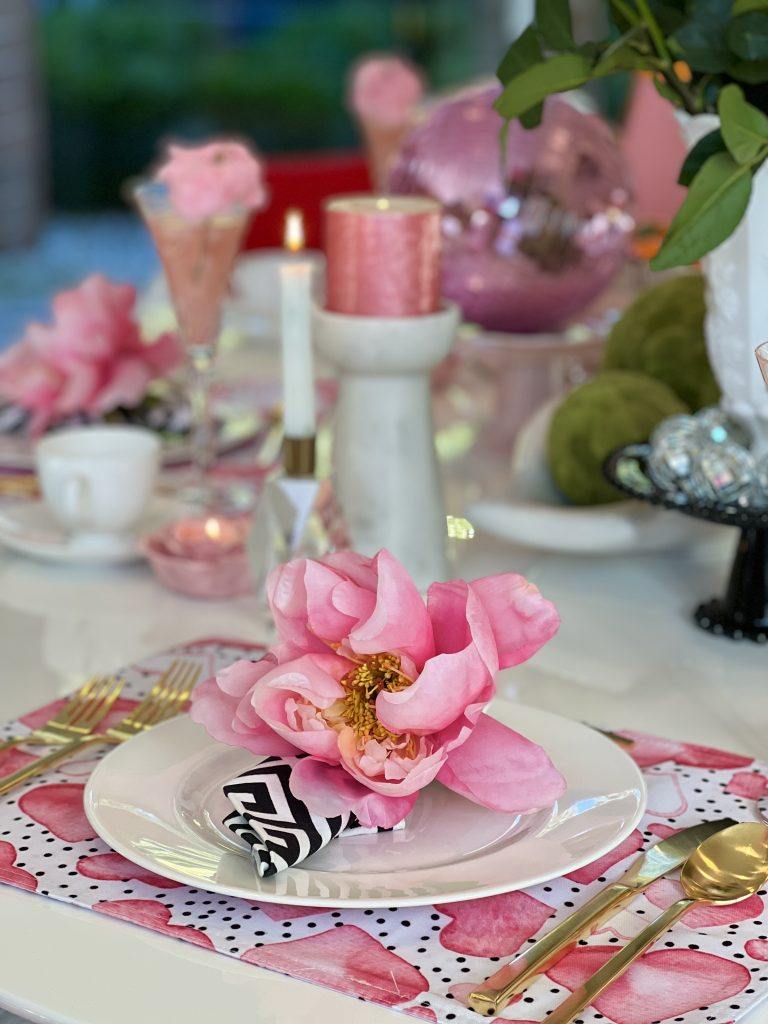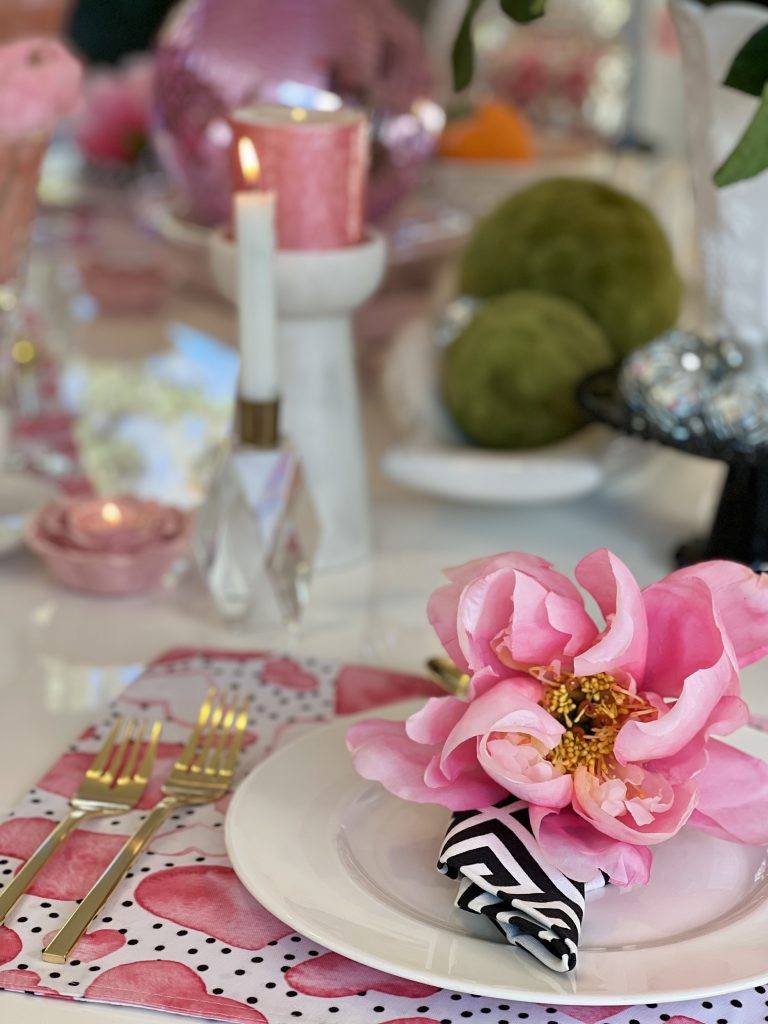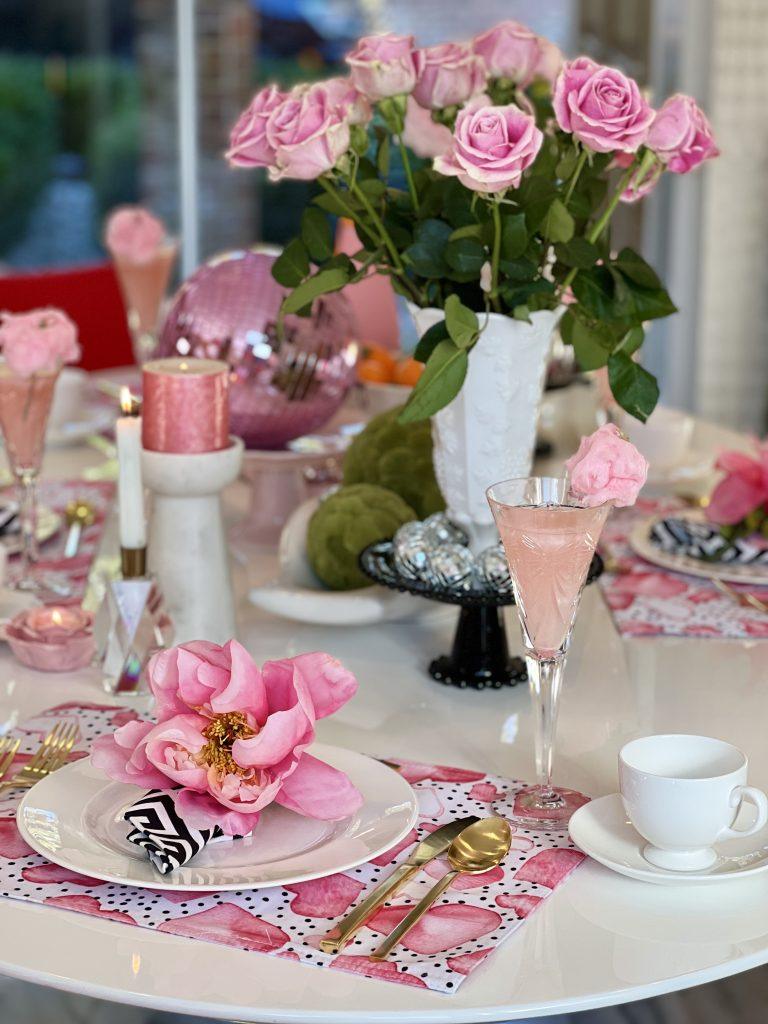 The Black and White Greek Key napkins are some of my favorites. I rolled each napkin and tucked it into the faux pink peony napkin ring. Anything unexpected and dramatic brings a little fun to a table setting. I also really like the contrast of the Bright Pink with the Black & White Greek Key napkins.
Click HERE for the Greek Key napkins in black & white.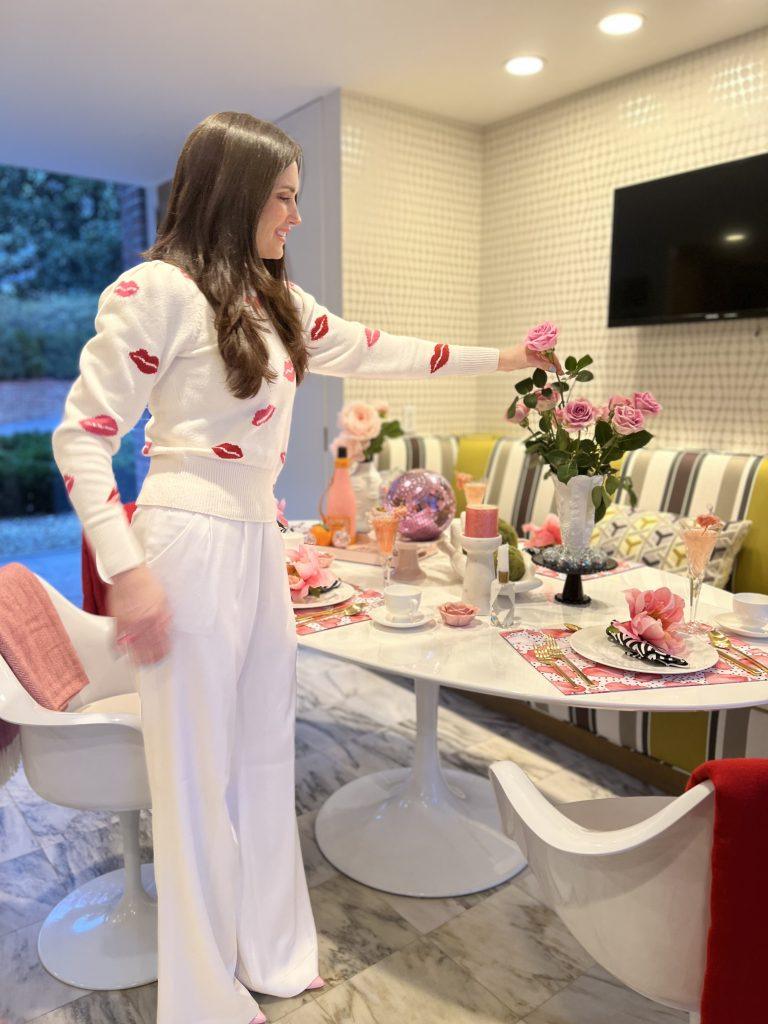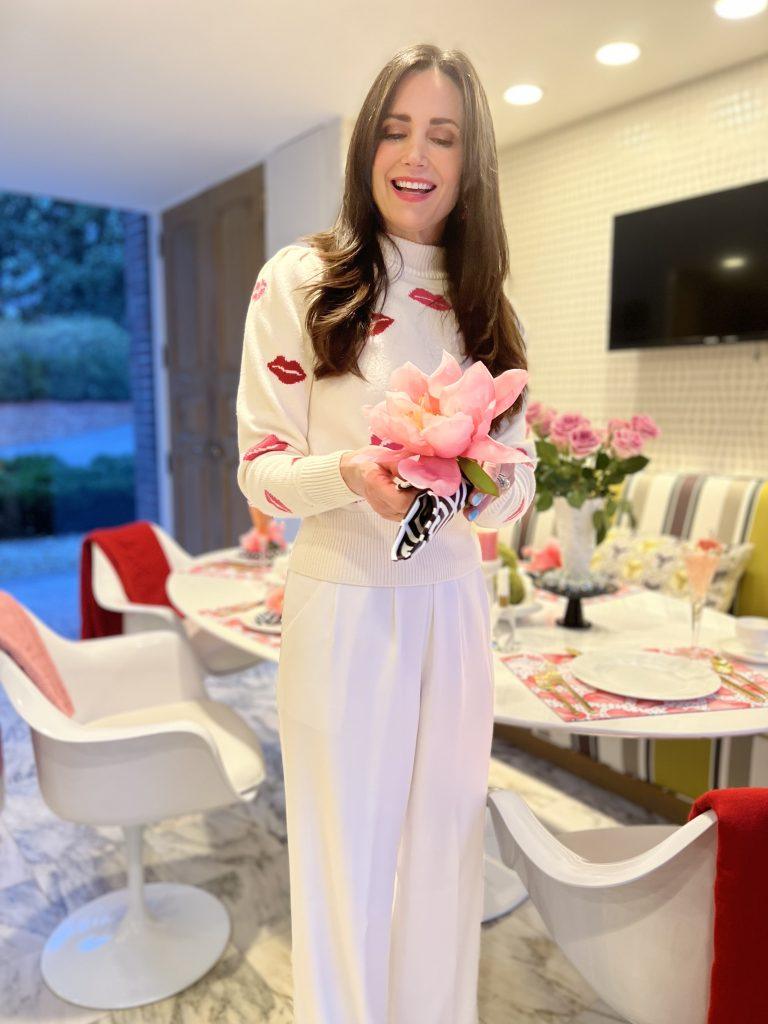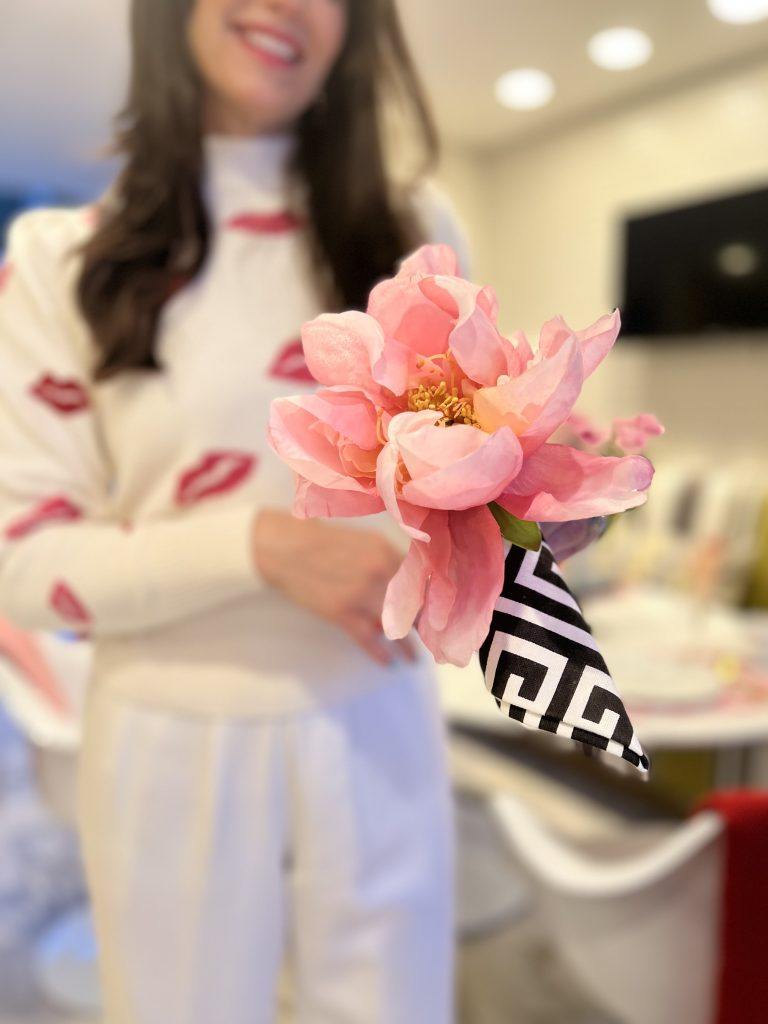 Happy Galentine's Day