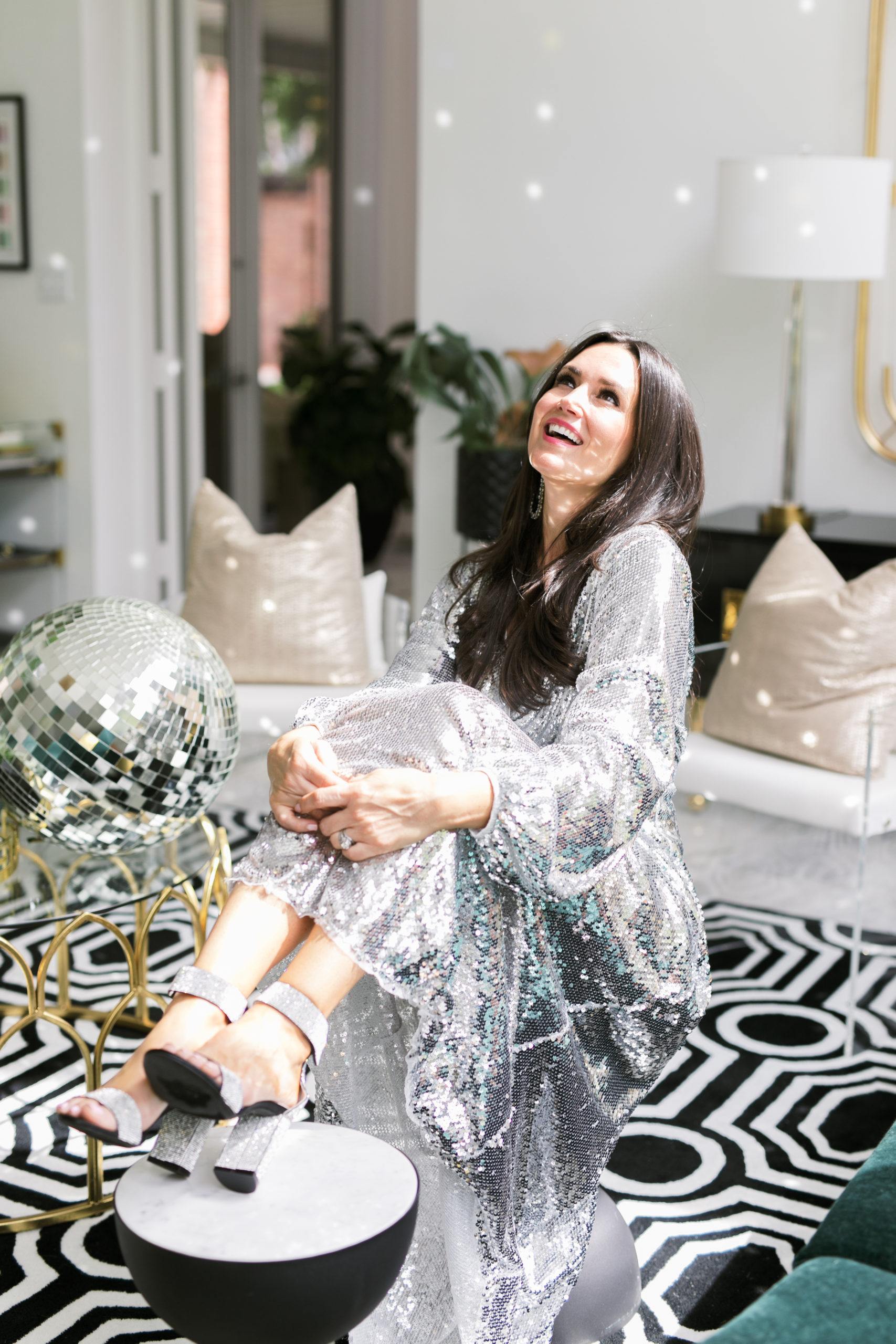 10 Mar

Disco Dots
DISCO AT THE YANCEY'S
I didn't know I would have a few Disco Balls in our house when we first moved in! But, I have fallen in love with them and have them in various spots in our house. They might not be for everyone, but it really is a joy to see when the sunlight hits the disco balls at different times of the day and reflects light all over the walls in what I call  "DISCO DOTS".  The Disco Dots create such a magical light in our house.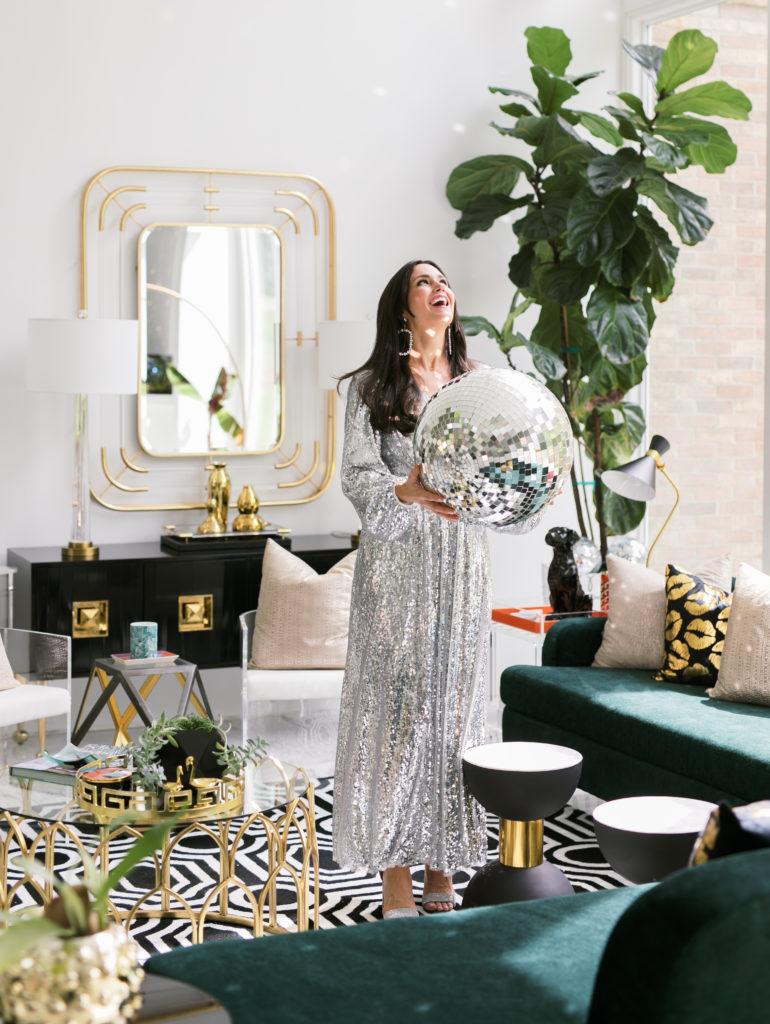 I first found a Vintage Disco Ball at The Nest Antique Store in Birmingham. When I saw it, I had no intention of buying it, but then thought it would be fun to add it somewhere in the house. It was a very inexpensive purchase and brought it home to find the right spot.  I put the Disco Ball on our coffee table in our bar and loved it there.  I really had no idea how much light would reflect off of the Disco Ball during the day and how it would twinkle.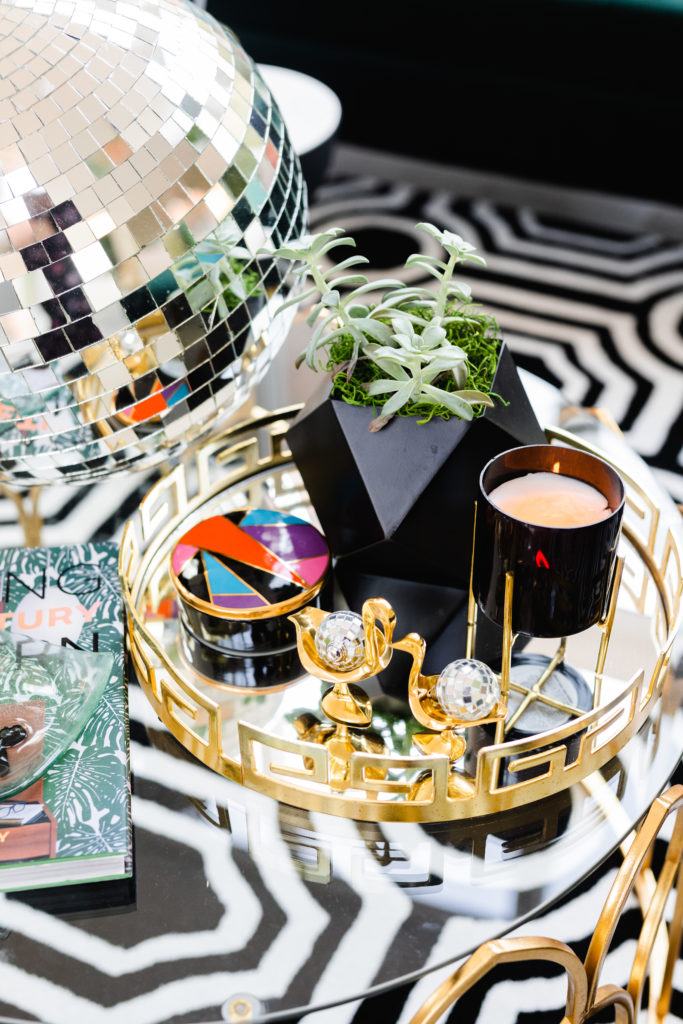 On a different day, I went to Homegoods looking for other accessories for our house when I found a brand new large Disco Ball for sale. I walked by it and then stopped and turned around. It was brand new, sparkling and really a large disco ball. I just loved it. I really had no intention of buying another Disco Ball for our house. But once again, it lured me in and I bought it, brought it home and found a spot for it in our foyer on top of a Tall Ceramic Sculptured Hand and Bowl. It adds an unexpected element right when you walk in our front door. The light that it sparkles onto the walls when the sun hits it in the afternoon is beautiful!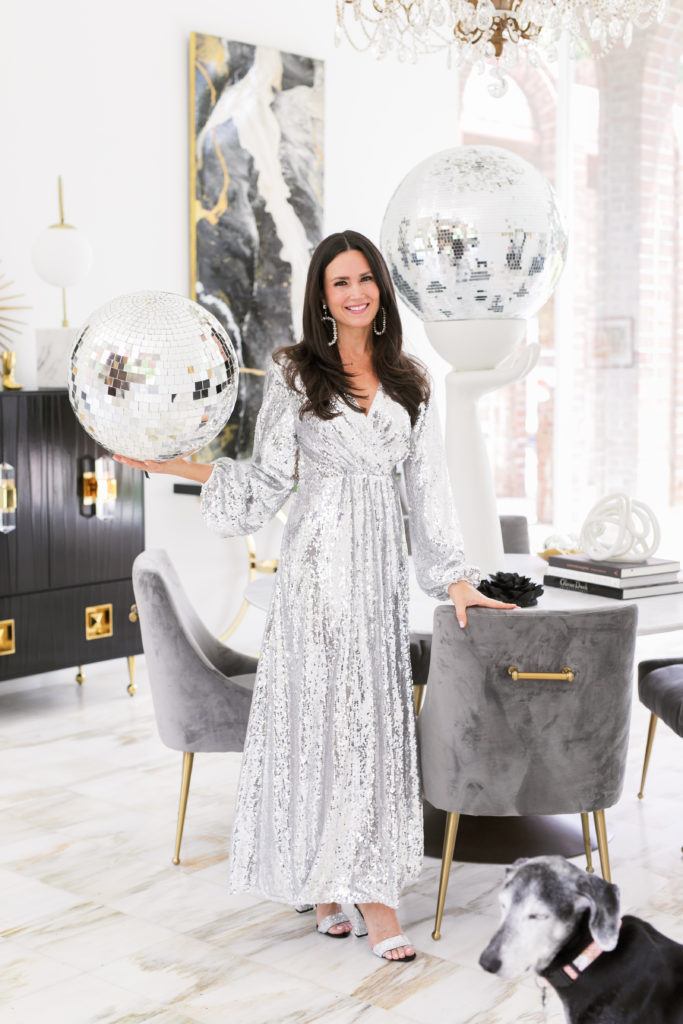 There are many Mirrored Disco Balls available online to choose from. Here is one site that has different sizes available, Click HERE or browse around online to find the right one or just happen upon them like I did.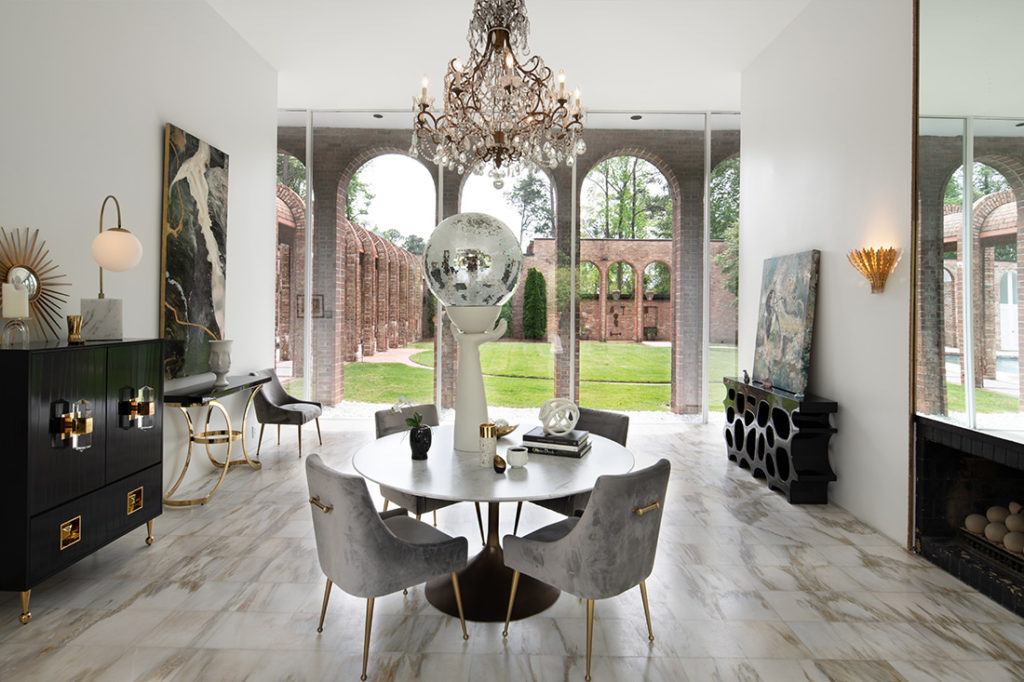 Follow the Call of the Disco Ball!
I don't want to "over-Disco" our house, so I only have a few that serve as fun accents during the year.
Here is a picture of a few smaller disco balls I use as a fun accent with my Fiddleleaf Fig in our Bar.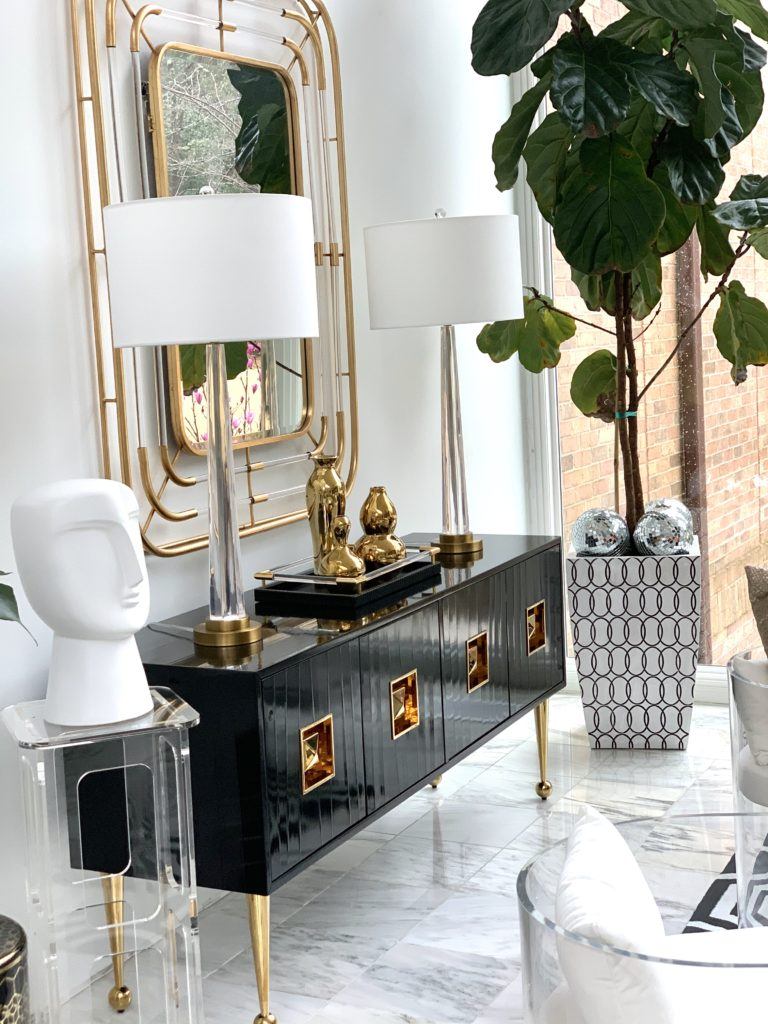 And also a fun Pop of Pink here to add more color to our Bar…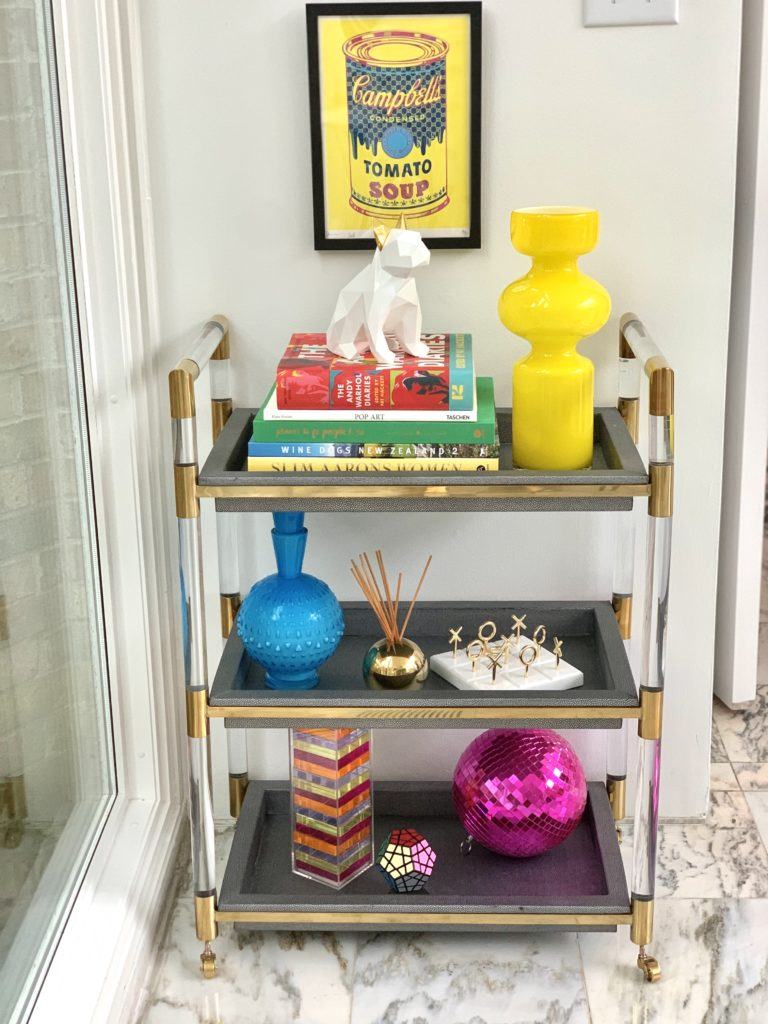 BUT during Christmas I have a lot more on display on various Christmas Trees throughout the house and as accessories to add more glam for the Holidays!
Click HERE for Small Gold Mirrored Disco Ball Ornaments.
Click HERE for Small Silver Mirrored Disco Ball Ornaments.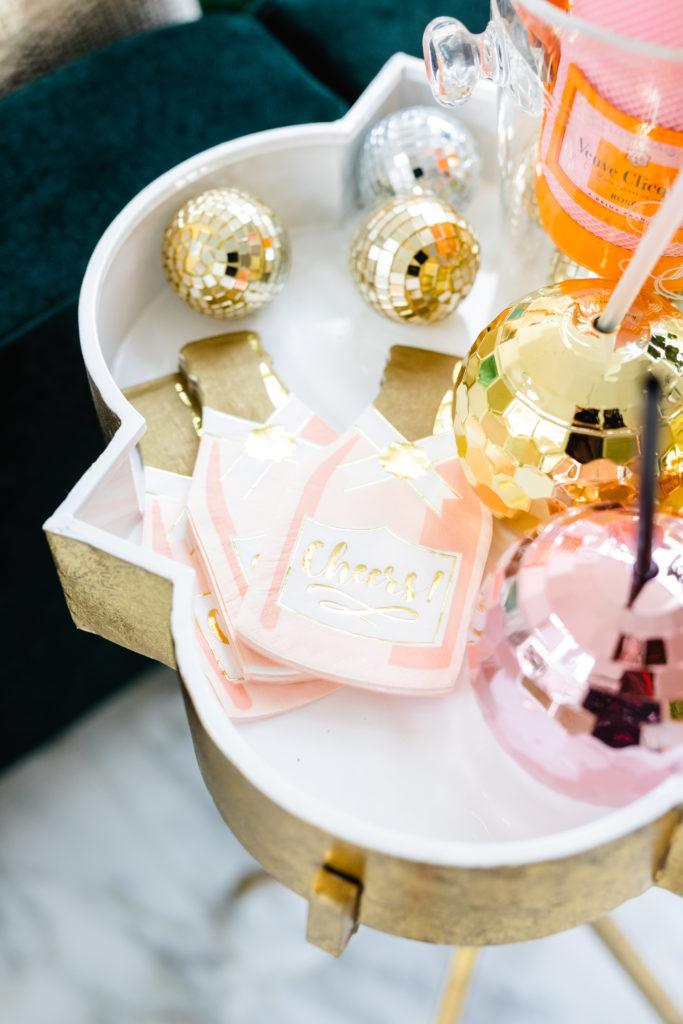 I have found these adorable Disco Ball cups that are fun and are pretty cute to arrange for display on a tray in our bar or for a fun get together by the pool! You can find these gold Disco Ball Cups with Straws HERE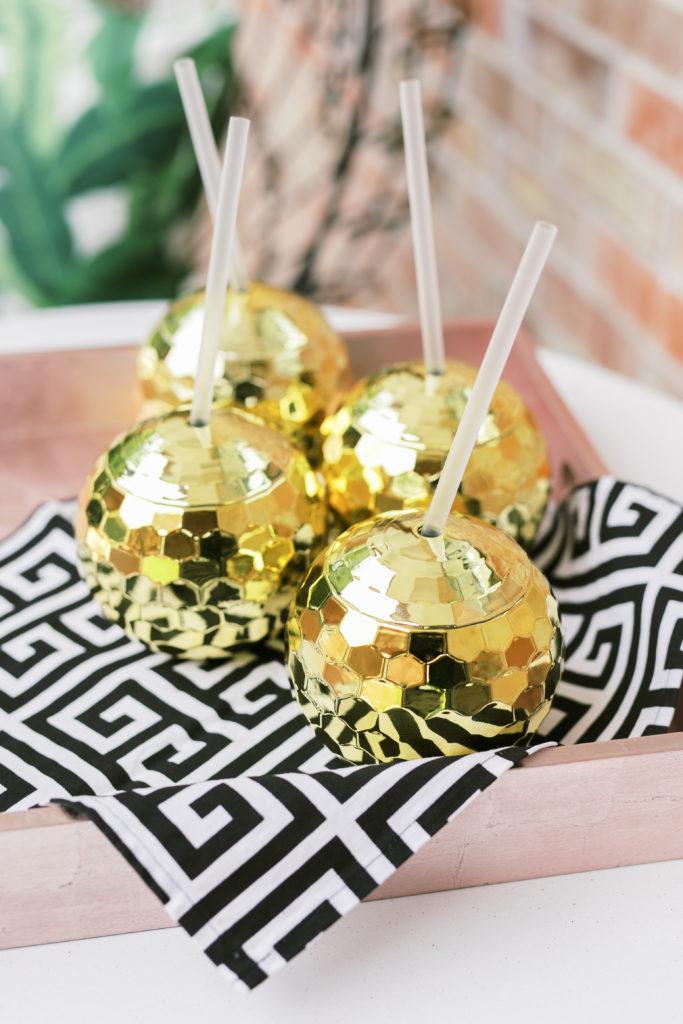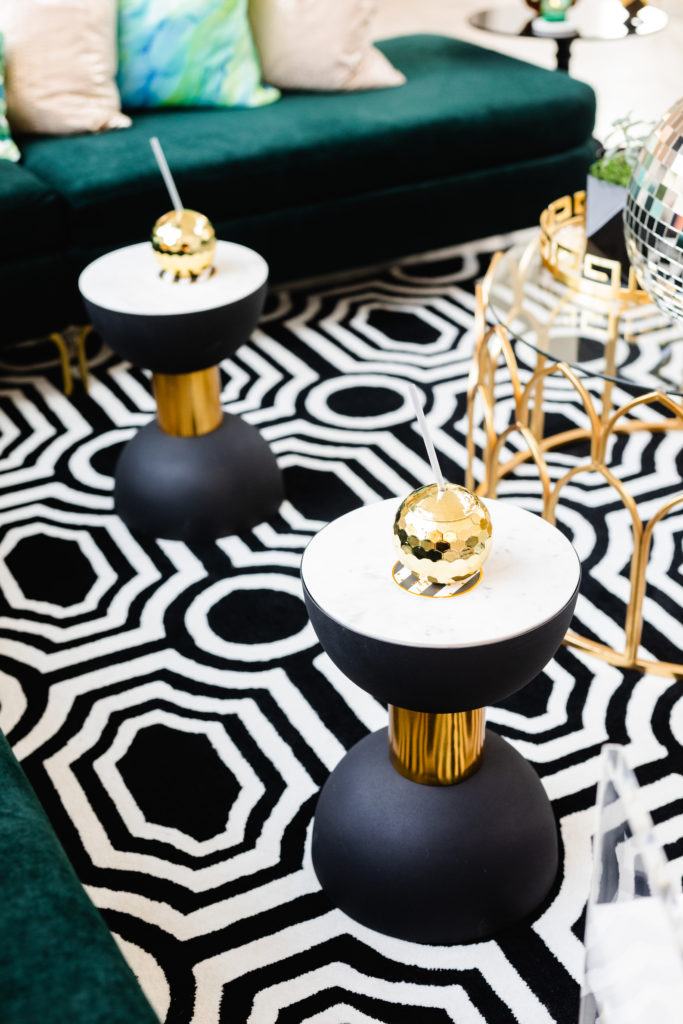 I cannot wait to share more pictures during Christmas and the Holidays later this year of more disco ball decor!  Check out my Instagram Stories titled "Disco Dots" to see how fun the reflected light is in our home.