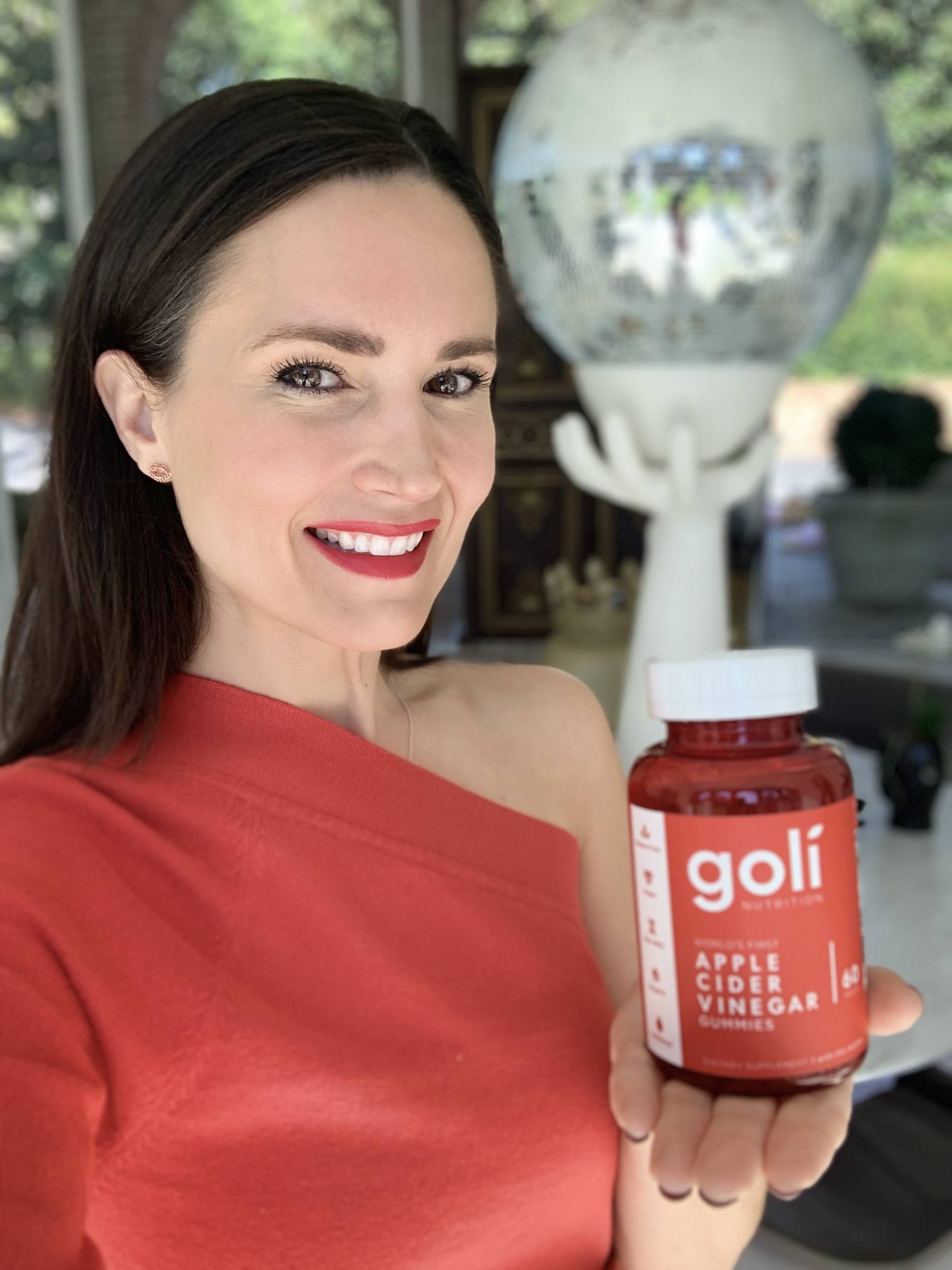 20 Oct

Apple Cider Vinegar
ACV
Are you getting a flu shot this season or have you already had one? For the past 6 years I have not had a flu shot, but decided to get a flu shot this year because of the global pandemic, COVID. I still want to boost my immunity and stay healthy naturally. Your best defense against viruses is a strong immune system. I wanted to pass along a simple way to you and that is taking Apple Cider Vinegar!  If you're interested in trying apple cider vinegar, please research it first and also consult your doctor if you have questions.
Xoxoxo
D
"An Apple A Day"
???????????????
There is something to this saying!  I never knew where this saying came from but found this online…the aphorism was coined in 1913 but was based on the original form with a different rhyme, some 149 years ago in Wales: "Eat an apple on going to bed and you'll keep the doctor from earning his bread."
I recommend eating red Organic Apples because of the amount of pesticides that are found in non-organic apples, not only on their skin, but in the flesh as well. Also, red organic apples have more antioxidants called Polyphenols.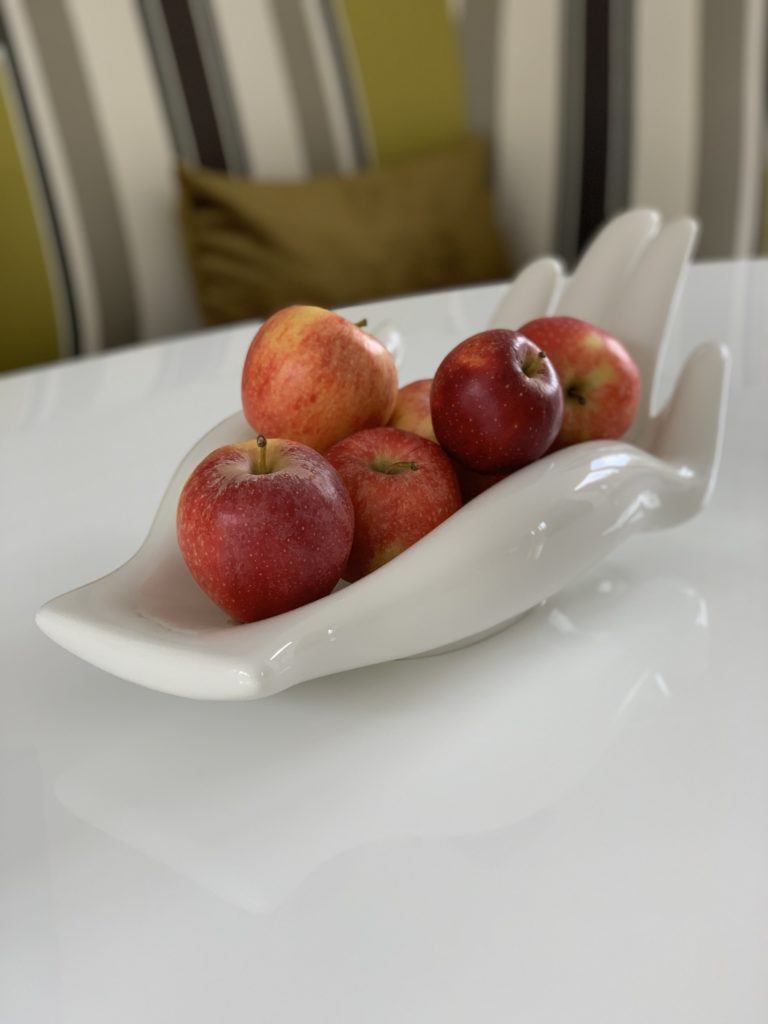 15 benefits to eating an Organic Apple everyday:
Boosts immune system
Good source of daily fiber intake
Liver detox, helps to remove toxins
Improves weight loss
Promote good gut bacteria and acts as a prebiotic
Antioxidants good for your heart & brain function
Reduces cholesterol
Balance blood sugar levels
Decrease risk of diabetes
May prevent cancer
Reduce risk of asthma & improves lung function
Alkalizing for your body
Healthier teeth & eyesight
Aids in prevention of dementia and also Alzheimer's
Hydrates skin
Apple Cider Vinegar
???????????????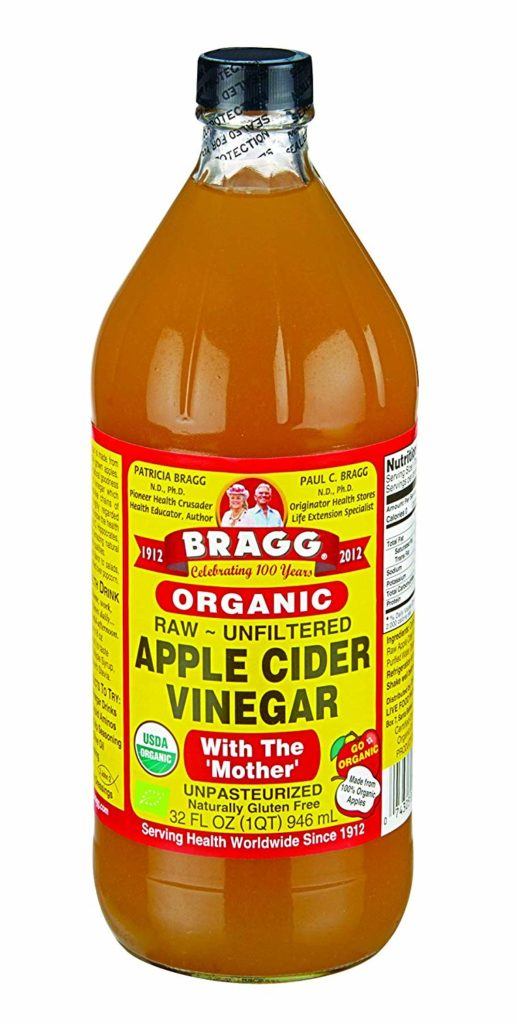 Drinking ACV is one of the easiest ways to stay healthy every day and is a well-known and popular home remedy.  It's definitely an acquired taste and might take a little time to get used to.
Bragg Organic Raw Unfiltered Apple Cider Vinegar (ACV) with the 'Mother' is one of the brands I recommend (there are many other organic, raw, unfiltered brands available, too).  The 'Mother' means that it contains strands of proteins, enzymes and friendly bacteria that is great for your "gut". It has a murky appearance, but the 'Mother' is known for having the most of its health benefits.
A common dosage is 1 teaspoon to 2 Tablespoons a day either used in cooking, food preparation or in a glass of water. The dosage is recommended 1 to 3 times a day, but not to drink it excessively.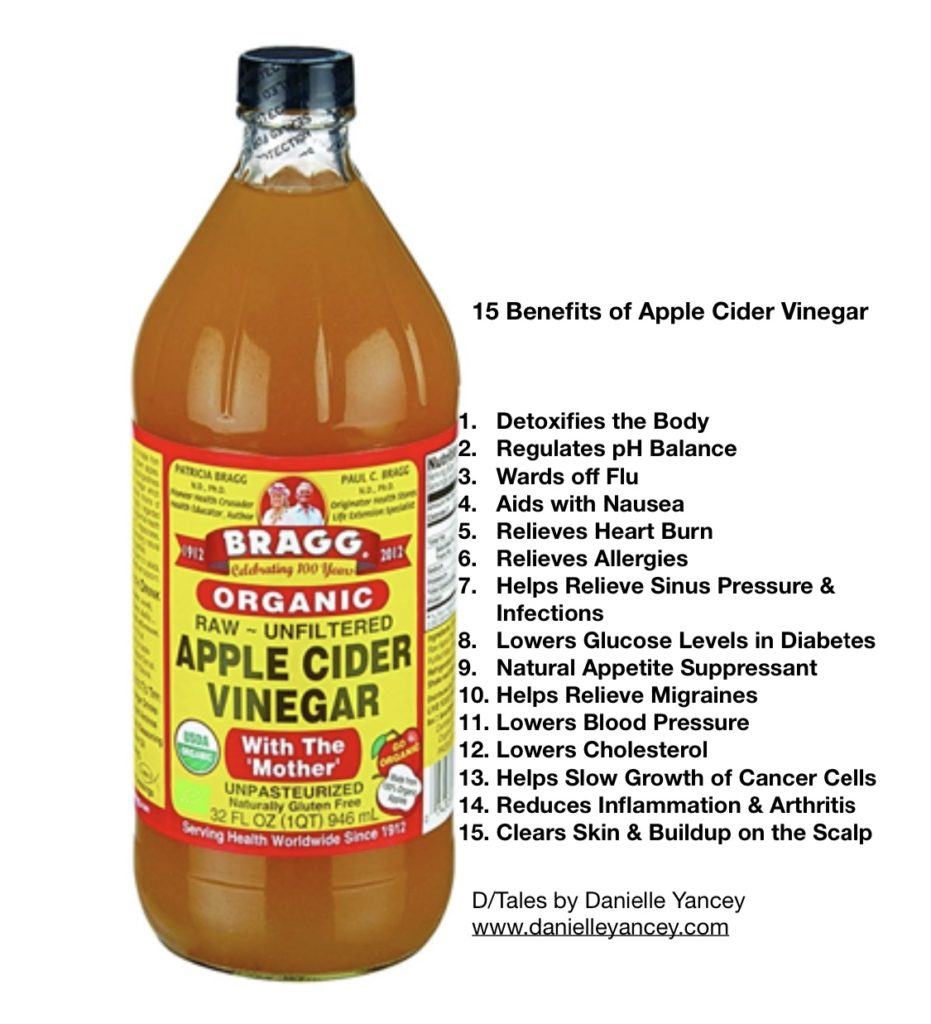 These smaller 2 oz. bottles made by White House Foods are a perfect size to travel with.  Click HERE for link to purchase on Amazon.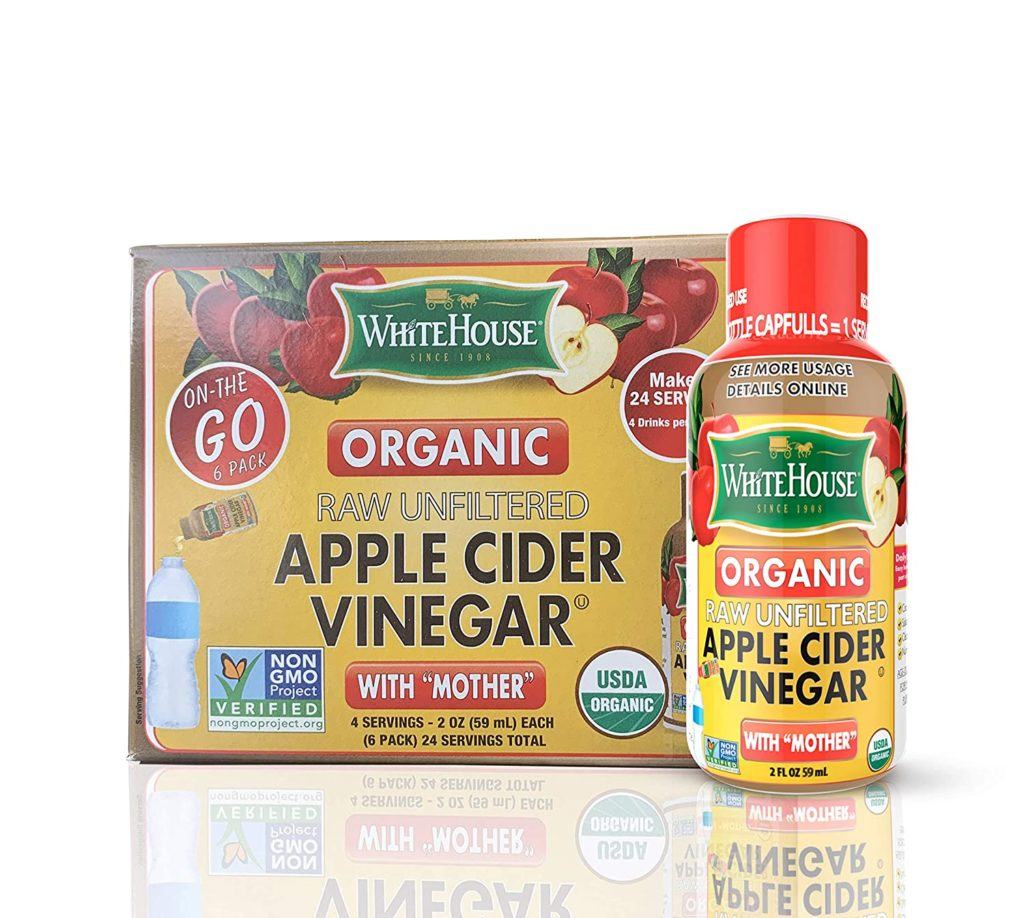 GOLI Apple Cider Vinegar Gummies
???????????????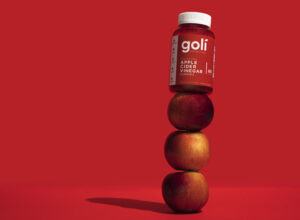 If you just can't stomach the taste of Apple Cider Vinegar, then this is for you! I love these and take 2-4 Goli Gummies a day. I usually start my morning drinking a glass of water with ACV, but then later in the afternoon eat 2 Goli Apple Cider Gummies and then 2 at night! I usually buy mine in a bulk of 5 bottles to keep them on hand. I've even noticed my husband, Bart, eating them now!
To mask the vinegar taste, Goli has carefully tested many natural flavors that resulted in finding the perfect combination. There is a sweet apple taste achieved by combining just the right amount of organic apple, organic carrot and organic blackcurrant.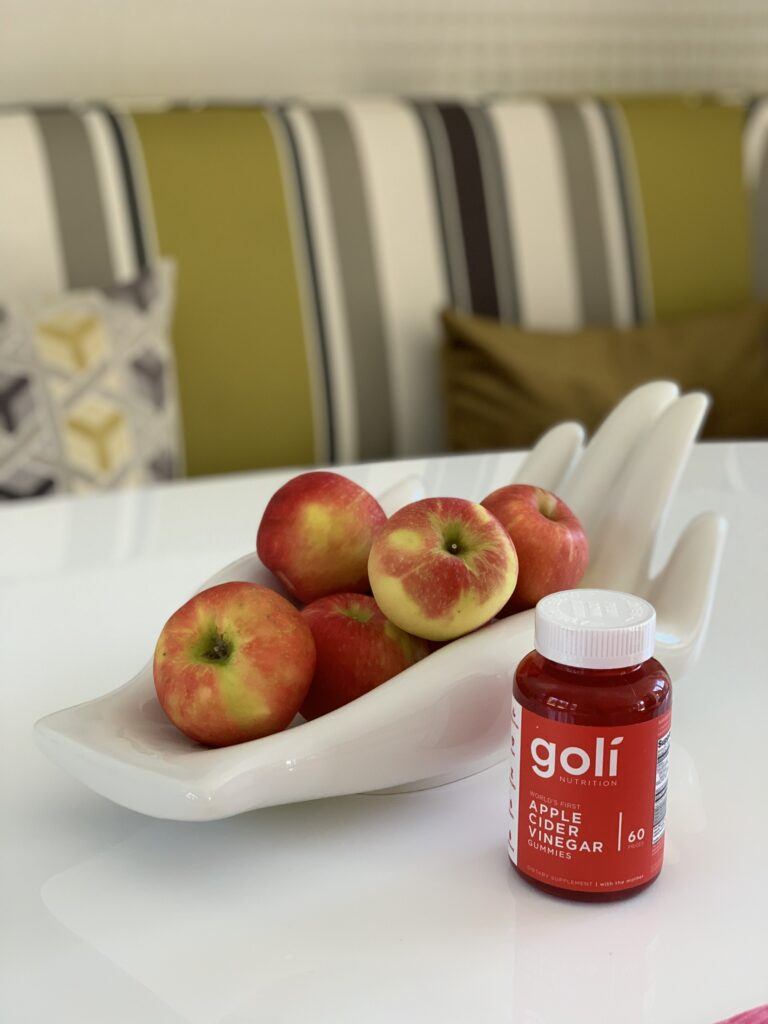 If you haven't seen the Goli ACV with the "Mother" Gummies, you can check them out here GOLI APPLE CIDER VINEGAR GUMMY and to receive 5% off, Use code: FANCYYANCEY 
Each Gummy Contains: 
| | |
| --- | --- |
| Calories | 15 |
| Total Carbohydrate | 3.5g |
| Total Sugars | 1g |
| Apple Cider Vinegar | 500mg |
| Organic Beetroot | 40 mcg |
| Organic Pomegranate | 40 mcg |
| Vitamin B9 (50% Daily Value) | 200 mcg DFE |
| Vitamin B12 (50% Daily Value) | 1.2 mcg |
And they do not contain: Yeast, wheat, milk, eggs, gluten, soy, gelatin, peanuts, shellfish, dairy, artificial sweeteners, colors from artificial sources, artificial flavors, agave, artificial preservatives or salicylates.
The Full list of ingredients in Goli Gummies are: Apple Cider Vinegar, Organic Beetroot, Organic Pomegranate, Vitamin B9, Vitamin B12, Organic Tapioca Syrup, Water, Organic Cane Sugar, Pectin, Sodium Citrate, Citric Acid, Malic Acid, Natural Apple Flavors, Organic Carrot, Organic Apple, Organic Blackcurrant (for color and flavor)†.
Goli Gummies are gluten-free, gelatin-free, vegan, non-GMO and made with select organic ingredients, free from artificial sweeteners and preservatives.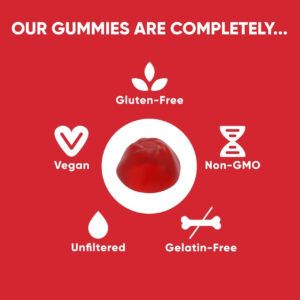 ???????????????